'Harry Potter' Alums Score Broadcasting Press Guild Awards and Other News!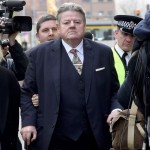 Mar 17, 2017
The Broadcasting Press Guild named this year's award winners, including Robbie Coltrane for Best Actor and Toby Jones' Witness for the Prosecution for Best Single Drama!
Jones, known for voicing the house elf, Dobby, in the Harry Potter series, played solicitor John Mayhew in the made-for-television adaption of an Agatha Christie short story classic, which aired December 26th. A previous Leaky article described the drama as follows:
"The tale is familiar–an heiress is murdered; the young man who benefits from her death is accused; he claims his innocence and hires counsel to prove it. Mayhew then has the unenviable role of clearing the disgraced benefactor's name and finding the real culprit."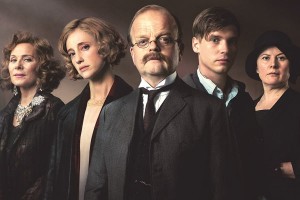 Surely his leading role in the BBC1 program, along with excellent performances by the supporting cast, contributed to its recognition!
Robbie Coltrane, known as the magical creature-loving Hogwarts groundskeeper, Rubeus Hagrid, was also honored for his portrayal of another well-loved figure, Paul Finchley. But Finchley is a man in far different circumstances. Coltrane's starring–and awarding-winning–turn depicts the man's dramatic fall from grace.
Leaky recently quoted this Broadway World description:
"National Treasure is a compelling and timely four-part serial drama examining the fallout that occurs when accusations of sexual misconduct are lodged against a fictional public figure, exploring their impact on the accused and those most closely associated with him as he is brought to trial."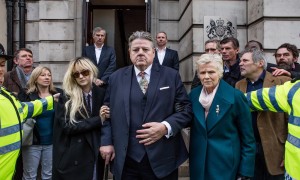 Leaky reported the Channel 4 drama also received four nominations from the Royal Television Society, including one for Best Mini-Series and another Best Actor nomination for Coltrane. His co-star and onscreen wife, Julie Walters, beloved as Molly Weasley, is also up for Best Actress.
Those awards will be announced March 21st and, given that Walters is an accomplished and gifted actress in her own right, we hope she will be recognized for her contribution to National Treasure, as well.
But, happily, this isn't the only place you can enjoy her work. BBC1 has announced it will air a six-part series titled Our Friend Victoria next month, and Walters will headline one of the episodes!
The program will remember the life and work of comedienne Victoria Wood, who died last April, presented by close friends and collaborators from her four decades in the industry. Walters starred with her in Wood and Walters and Victoria Wood As Seen On TV.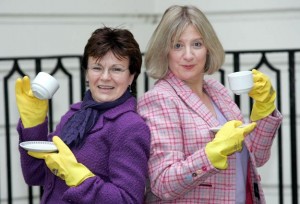 Jim Broadbent, another Harry Potter alum, will also participate in the series, summarized by Shane Allen, controller of BBC Comedy Commissioning, in the following statement to the North-West Evening Mail:
"[In Our Friend Victoria] close colleagues from across her career guide us on a celebration of Victoria's finest work so we can revel in her brilliance once more as her work and influence will live on for a long time to come."
It sounds like a wonderful opportunity to recognize a woman who he describes as British comedy's "most prolific and multi-talented star."
For the full Radio Times report of the Broadcasting Press Guild Awards, read here.