Katherine Waterston on Playing Tina Goldstein in 'Fantastic Beasts'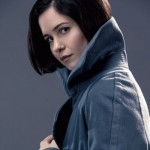 Mar 24, 2017
Fantastic Beasts is set to release in stores Monday, and fans are as excited to rejoin their favorite new characters as they are to revisit New York's wizarding underground. With that in mind, we have the fantastic opportunity to get to know Tina Goldstein a little better as Katherine Waterston shares her inside perspective on the character.
Waterston spoke with Female First for an exclusive in-depth interview, discussing everything from the reaction to her casting, the brilliance of director David Yates, the incredible contributions of Stuart Craig's production design team to the authenticity of the film to the performances, to Colleen Atwood's amazing costumes and collaborative process.
Particularly interesting is Waterson's intuitive connection to Tina, her deep understanding of the strengths and weaknesses of the character and how to play that in a relatable and endearing way. She explained:
"[Tina] seemed to totally doubt herself and to suspect that she wasn't good enough and, yet, simultaneously, she possessed a confidence, a conviction that she could be great. She's on a confidence rollercoaster— when she fails at something, it confirms the worst suspicions she has about herself, and when she succeeds at something, it confirms the greatest hopes she has for herself. I just found that quality – that seesawing between insecurity and confidence – really beautiful, and a condition, I think, that any human being can relate to it."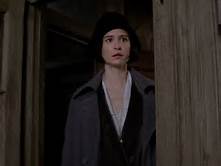 That complex expression of uncertainty mixed with determination is not just something Waterston wears on her face. Waterston also worked with Atwood to define how her responsibilities and personality would show in her clothes. She said:
"I really wanted Tina to wear trousers. That was my idea and something that seemed right to me – that Tina didn't have much time for herself and, because she lost her parents suddenly, she was thrust into this parental role. I thought she maybe couldn't be bothered to go to the shop, nor did she have the time, nor would she feel comfortable spending any money on herself…The whole look, we thought, would be something she could've found in her parents' wardrobes and thrown together herself…That was where all of that came from – this idea that she was trying to cobble together a look that would give her a responsible, effective aura."
Waterston's insight into the divide Tina navigates personally and professionally comes through beautifully in her performance, giving Tina a vulnerability that softens her initial stand-offish attitude. It's that first meeting with Newt, in fact, that introduces her as a stickler for rules that mean little in Newt Scamander's broader view of the wizarding world. They are immediately set at odds with each other, though Waterston knows they have far more in common than they realize. She observes:
"They start to recognize that they're both outsiders and both a little bit odd, I suppose, and I love that. It's really tough to be weird until you find other weirdos [laughs]. I think that is beautifully woven into the story from the moment that they notice each other. In many ways, they're both just starting to become the people they will be; they're kind of dipping their toe in.

Something I think is interesting about the film is that it's a coming-of-age story about adults. Even though Newt, Tina, Queen, and Jacob are technically all adults, in their own individual ways they are each a bit stunted, but as they come together – maybe even because they come together – they, finally, begin to 'come into their own.'"
Waterston–and, therefore, Tina–spends most of her onscreen time with Eddie Redmayne (Newt), so it was essential that they be able to work well together and showcase their developing connection through all the normal stages–awkwardness to interest to admiration to growing affection. She says of Redmayne:
"He's just a dream. He works so hard, and is so imaginative, intelligent, and generous. He's just got all the things one hopes to find in a scene partner. In order to feel free to mess up, play, and try things you need a partner you can trust and I definitely found that sense of security working with Eddie."
That sense of security and comradery built over the course of filming showed through in one of Waterston's favorites scenes from the film. She recalls:
"Perhaps my favorite day on set was a scene with Tina and Newt on a dock. We were on location in an enormous hanger originally used to build zeppelins. It's the biggest single storey building I've ever seen in my life, and had this incredible energy to it. We only shot a few takes of that scene, but that was one of my best memories. It was just one of those days that felt electric."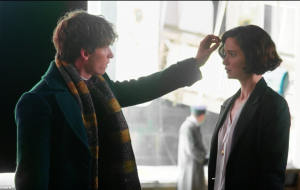 We, the viewers, could feel it, too, and we cannot wait to see where JK Rowling takes Tina and Newt, especially since Leta Lestrange will be entering the picture, which will very likely bring a bit of relationship drama into the next wizarding adventure. (Hopefully it will go down with a little less than that conjured by the painful Lavender, Ron, and Hermione triangle meltdown in Harry Potter!)
In the meantime, pick up your copy of Fantastic Beasts on 4K Ultra HD, 3D, Blu-Ray, or DVD March 27th and read Katherine Waterston's full interview with Female First here. When we meet again, it will be as old friends!