Happy Birthday to 'Goblet of Fire' Director Mike Newell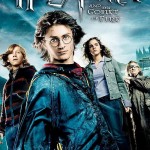 Mar 28, 2017
Mike Newell,  acclaimed director of Harry Potter and the Goblet of Fire, celebrates his 75th birthday today. Newell is a British director and producer of television and film who won the 1994 Best Director BAFTA for Four Weddings and a Funeral.
Prior to his work in the Potterverse, Newell directed a number of other Hollywood films such as Donnie Brasco in 1997 starring Al Pacino and Fantastic Beasts' Johnny Depp, Pushing Tin with John Cusack, Billy Bob Thorton, Cate Blanchett, and Angelina Jolie in 1999 and Mona Lisa Smile in 2003 starring Julia Roberts, Kirsten Dunst, and Julia Stiles.
Newell was the first British director of a Harry Potter film and Goblet of Fire, the fourth adaptation was one of the best reviewed in the series. Critics recognized the 2005 installment for its more sophisticated plotline and characters, as well as its higher level of maturity.  At the time, movie authority Roger Ebert said this about how Newell's wealth of creative experience served him well in his directorial debut in the Wizarding World,
"Such varied notes serve him well in "Goblet," which explores a wide emotional range. He balances delicately between whimsy and the ominous, on the uncertain middle ground where Harry lives, poised between fun at school, teenage romance and the dark abyss."
In his post-Potter years, Newell directed dark wizards Voldemort and Bellatrix LeStrange,  Ralph Fiennes and Helena Bonham Carter in the 2012 adaption of the Charles Dickens classic Great Expectations and most recently is at the helm of The Guernsey, which is currently in production and due in theaters in 2018.
There was a great mutual respect between this director and the leading cast of HP4. During an interview at the 2012 opening Newell of the Warner Bros. Studio Tour London Newell shared his fond perspective on the young actors. When asked about his experience with the three on set he said,
"I had a tremendous time because I loved the kids. They are wonderful comedians. I grew to love them and I think they're great. They're very professional. They knew their lines, they knew what they were doing […] They were nailed down professionals."
In the videos below, teenage Daniel Radcliffe and Emma Watson reciprocate their regard for Newell as a director and mentor:


Cheers to Mike Newell on the diamond birthday who, by the way, also had a brief stint"in front of the camera" as the radio announcer at the start of his Harry Potter production. May he have his own personal yule ball to celebrate his big day (hopefully without the dress robes)