If Bach had composed the 'Harry Potter' Soundtrack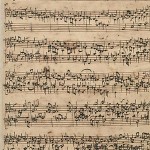 Apr 17, 2017
Admit it: You always wondered what the Harry Potter theme music would sound like as a fugue.  So did composer Alexander Wollheim.  Luckily for the rest of us, he was bored on a long flight and used the time to rework various Harry Potter motifs into a fugue.
Wollheim posted a video of Hedwig's Fugue (kidding—that's not what he called it) on YouTube:
British radio station ClassicFM saw it a few weeks ago and thought it would be cool to record it on a church organ "in an appropriately Potteresque location".  They chose London's oldest church, The Priory Church of St. Bartholomew the Great, first built in 1123.  Not sure how much they had to arm-twist the organist, Ben Horden, to record it.  Perhaps he's a Harry Potter fan and was delighted to do it!  In any case, you can listen to the organ version here.
Let us know what you thought in the comments!