Alison Sudol's Magical Connection to Art and Nature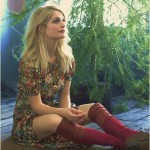 Apr 19, 2017
Before Alison Sudol became known for portraying Queenie Goldstein in Fantastic Beasts and Where to Find Them, she was already well established in the performing arts, putting out music under the name A Fine Frenzy. Her songs have long highlighted her close personal connection to the natural world, so it seems fitting that she not only stars in a movie in which the main character's primary goal is to protect creatures and educate the world about them, but also that she shares that goal. In 2011, Sudol was named a Goodwill Ambassador to the International Union for the Conservation of Nature (IUCN).
She recently gave an interview to Mongabay discussing how these passions are interconnected for her and, specifically, how her love for nature, which she blossomed at a young age, developed into her current commitment to activism. Sudol said:
"I've always been drawn to nature. When I was a little girl in Seattle, my Swedish nanny would take me on daily nature walks into the woods, rain or shine. She taught me to notice the magic of the natural world. When my family moved to LA when I was five, I found myself in a much more urban environment, and the loss of that connection to nature was subtly devastating. When I was older, I found myself incorporating nature into my writing, and began to connect with it again as I traveled the world as a musician. Suddenly, I found myself able to explore rich, velvety forests in Germany, breathtakingly clear lakes in Canada, heart-shaking thunderstorms in New Mexico. It did something to my soul, something I hadn't realized I needed until I found myself seeking a natural space every time the bus arrived in a new city. Once I realized how much nature meant to me, and also realized how little success in my career fulfilled me, compared to that feeling, I knew I had to do something to help protect the natural world. It lent a deeper motivation to my work, and made me feel like a more complete human being when I found the IUCN and began delving into the world of conservation."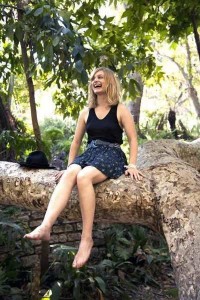 Sudol clearly finds deep fulfillment and satisfaction in her enjoyment of nature. For those who share her passion for conservation–or even for those just discovering theirs–she offered some practical, measured advice. She suggested:
"Find something in nature you love, and see if there's something you can do to help. Even the smallest actions can make an impact. Maybe take a moment to think about where this meat is coming from, your vegetables. Could you substitute a vegetarian meal at least once a day? Buy local when you can. Bring your own water bottle instead of buying plastic ones. Notice the amount of plastic you consume, and how you could reduce it. Question whether you really need that thing that you're about to buy – was it made in a sweatshop, could there be chemicals in the fabric? And if so, do you really want that on your skin, do you really need it?
And when the weight of working on behalf of such a large-scale cause becomes overwhelming, Sudol knows how to regroup and refresh, finding special solace in turning to her other love–the arts. The arts provide an outlet, as well as an avenue for reflection, that she finds invaluable. Sudol observed:
"Art has a profound ability to connect people to their own hearts, and to each other. A large challenge in activism, one that I've personally struggled with, is how to open my heart enough to care what happens to nature, and how to maintain that openness despite the pain that it inevitably brings. The terrible things happening to the natural world on a daily, even hourly, basis can be devastating to the human being that lets themselves feel it. It is also difficult to maintain a positive outlook, when the vastness of the destruction is considered. Honestly, it can get pretty depressing! However, I think it is deeply important to feel the connection to nature, to what we are fighting to protect, to the beauty and wonderment, the magic and the fragility, in order to pick ourselves up when we get discouraged. Art is a way of lending a human voice to nature, it can remind us of the great beauty within ourselves that connects all living things."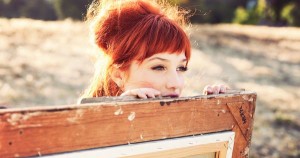 Cultivating that magical connection to both art and nature–and one through the other–is something we feel sure Newt would approve of, given that he was quite at home in his own sense of wonderment with the wild and its creatures.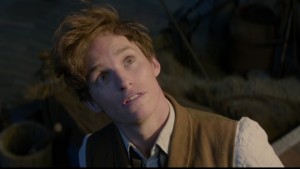 To read Alison Sudol's full Mongabay interview, including her thoughts on today's most pressing environmental issue and endangered animals, as well as her experience at the World Conservation Congress, click here.