From Stage to Screen–and Back Again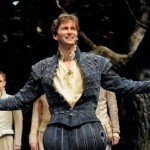 May 01, 2017
One of the benefits of having a stellar cast attached to Harry Potter, Fantastic Beasts, and Cursed Child is that the actors are consistently working and honing their craft, so that when we gain a favorite (and we all have them), we can continue to support them outside the wizarding world and revel in the magic they create on screen and stage.
It's the fact that these established stars return to the stage at all that's so interesting, though. In bygone days, the theater was the place where an actor paid their dues until they were discovered, all too glad to pass on further grueling stage runs when more lucrative opportunities arose. To go back was not necessarily part of the plan. But Forbes now observes:
"The path from stage to silver screen and back again isn't necessarily a linear one. And although the pay cheques at theatres like London's Donmar Warehouse, The Almeida and The Old Vic surely lack many of the zeros offered by Hollywood, the challenge and prestige reels in many of cinema's biggest stars."
Andrew Garfield and Nathan Lane are starring in a production of Angels in America, and the article notes Sienna Miller and Jack O'Connell will perform in an upcoming run of Cat on a Hot Tin Roof. The Harry Potter cast alone has contributed much of its talent to stage productions over the years, and Daniel Radcliffe, Harry Potter himself, continues a successful turn in Rosencrantz and Guildenstern are Dead.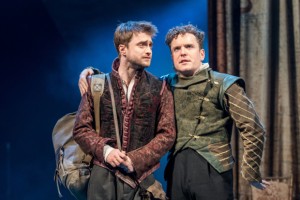 Forbes also praised Jude Law (young Albus Dumbledore) and Imelda Staunton (Dolores Umbridge):
"Jude Law shows why he's a star in the slightly problematic staging of Obsession at The Barbican; Imelda Staunton crackles alongside Luke Treadaway, Imogen Poots and Conleth Hill in Edward Elbee's Pulitzer Prize winner Who's Afraid of Virginia Woolf."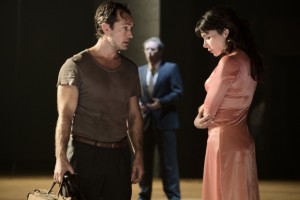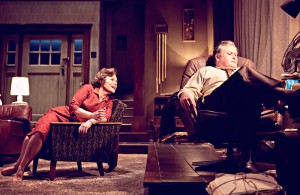 Our own David Tennant, known to Potter fans as Barty Crouch Jr., is on stage at the Wyndham Theater in Don Juan in Soho through June 10th. Because, though Tennant has become a staple in households worldwide for his roles in the television series Doctor Who and Broadchurch, he too returns to the theater again and again.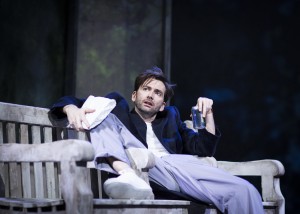 He's so well-versed at this point that he's developed a routine. He told the Guardian that he arrives about 5:00 p.m. for a bite to eat before a fight call at 6 o'clock, so the cast can rehearse fight scenes for safety purposes. And then, though he claims he's not at all superstitious, Tennant added:
"After that, I like to have a bit of solitude. I have my own dressing room, which is not too bad. They've done it up recently, and I haven't yet seen a mouse, which is quite unusual for a West End theatre. At the half [the half-hour call over the tannoy], I like to listen to an album. For every show, I land on a soundtrack, then I have to listen to it every night. This is my superstition, I suppose. For this show, it's Rag'n'Bone Man's Human. For Hamlet, it was a Coldplay album, and for Richard II it was David Bowie's Nothing Has Changed. There's no real logic to what the album is – it's just whatever happens to be around and seems to fit. But then I have to play it every night, even if I'm sick of it."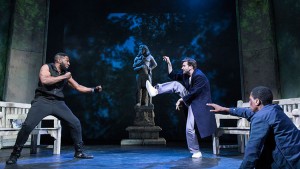 Beyond the practical preparations of costume, make-up, safety checks, and established routines, Tennant acknowledged that there's a mental element at play, as well. He said:
"The whole challenge is convincing yourself that you're not going to forget your lines or wet yourself or whatever. You start rehearsing these little speeches in your head, where you have to apologise to the audience because you can't carry on and you're going to have to go to your dressing room and have a little cry."
Well, that hasn't happened yet, so Tennant is clearly doing something right! And he's not the only one to find themselves at home in the theater. Harry Melling, once typecast for his performance as the spoiled bully Dudley Dursley, has amassed an impressive list of stage credits including, among many others, King Lear, Hand to God, The Angry Brigade, and Peddling.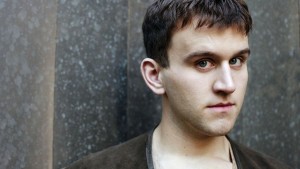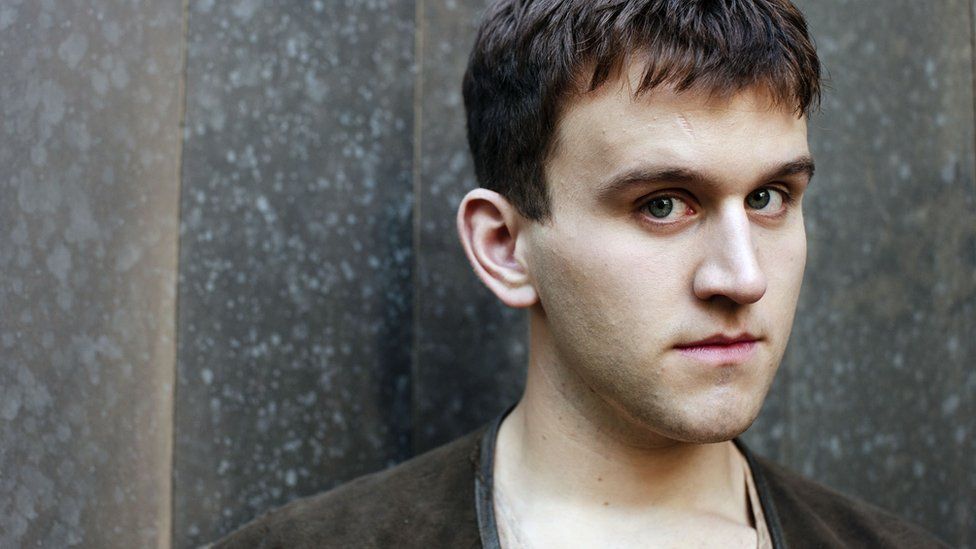 He is now set to star in Matt Parvin's debut play, Jam, alongside Jasmine Hyde. Hyde portrays teacher Bella Soroush, and Melling fills the shoes of her former student Kane. Broadway World describes the play as follows:
"Set over a single evening, Jam is a relentless, incendiary new drama that interrogates social fault-lines in Britain today, and the tension between truth and justice. It gets its world premiere in a 4-week season at the Finborough Theatre, Tuesday, 23 May – Saturday, 17 June."
Get your tickets for this one now! As Forbes pointed out, the productions headlined by well-known names in film tend to sell out. Sonia Friedman's upcoming stage production of All About Eve will undoubtedly prove no different.
The New York Times reports that Friedman, an award-winning sensation due to the success of Harry Potter and the Cursed Child, is joining with Fox Stage Productions to bring the new adaptation to London's West End in spring 2018, and they've managed a coup in landing Cate Blanchett in the starring role.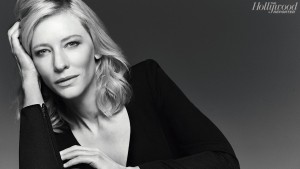 Ivan van Hove, currently directing Law in Obsession, is set to adapt and direct the story made famous by the 1950 film version starring Bette Davis. It received a astonishing 14 Oscar nominations and garnered six wins, a feat not matched until this year, when La La Land also accomplished both. If anyone can rise to the challenge of bringing a classic to the stage successfully, it's Friedman, so we look forward to further details as they are released.
And in more exciting news regarding Cursed Child alums, Noma Dumezweni, the award-winning actress who took on Hermione Granger, will take her talents in the other direction, going from the stage to the small screen. The Daily Mail announced that Dumezweni has been tapped for a big role in writer and director Hugo Blick's political drama Black Earth Rising. The eight-part series will be co-produced by Drama Republic, Netflix, and BBC.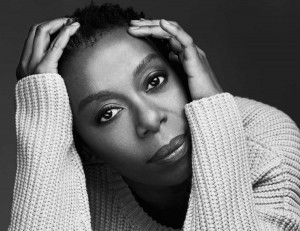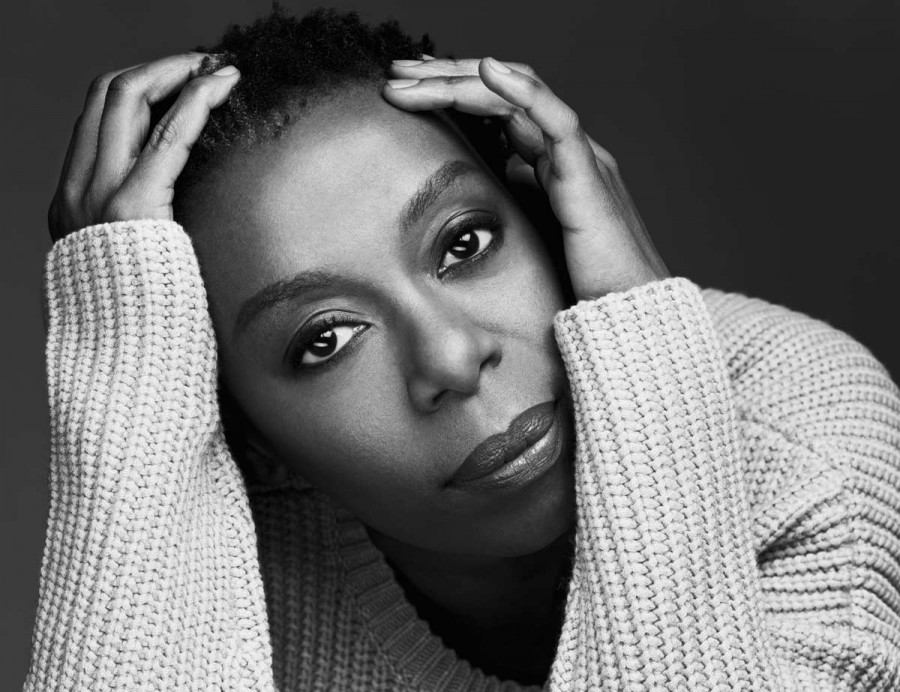 Regarding Dumezweni's casting, The Daily Mail reported:
"The latter's executives refused to divulge the nature of Ms Dumezweni's role in Black Earth Rising except to describe it as 'notable' and 'significant', though later they upgraded that appraisal to 'a major pivotal role . . . and we're thrilled that she's in it'."
Black Earth Rising is currently set to premiere on BBC2 and Netflix in late 2018, so make a note on your calendars now, Potter fans. As our favorites continue to travel from stage to screen and back again, the dates will fill up fast, and these performances are not to be missed!