Weeky Round-up: Stolen 'Potter' Prequel, Evanna Lynch On Stage & More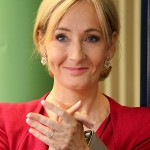 May 12, 2017
This week in Potter news, Emma Watson won the first gender-neutral MTV Award, and Lionel Wigram spoke about the possibility of a Cursed Child movie. J.K. Rowling has been honoured with an award, and we bring updates from the latest projects of Evanna Lynch, David Thewlis, Brendan Gleeson, Bill Nighy, Fiona Shaw and Jason Isaacs to keep you busy as you sit down with a butterbeer (or a cup of tea, your choice) this Friday.
We'd also like to draw attention to J.K. Rowling's warnings not to buy an A5 postcard with a handwritten Potter prequel story, originally sold for £25,000 to raise money for charity English PEN. The postcard was stolen in April, but an appeal from West Midlands Police has gone out this week:
We are asking #HarryPotter fans to help share our appeal after a rare Harry Potter prequel by @jk_rowling was stolen https://t.co/NLH79kAoLf

— West Midlands Police (@WMPolice) May 12, 2017
PLEASE DON'T BUY THIS IF YOU'RE OFFERED IT. Originally auctioned for @englishpen, the owner supported writers' freedoms by bidding for it. https://t.co/ljEQyyj9yY

— J.K. Rowling (@jk_rowling) May 12, 2017
Read more about the incident here.
Tickets Available For Evanna Lynch's  'Disco Pigs' 
#DiscoPigs20 @TrafStudios starring @Evy_Lynch is on sale now, with 10 tickets at £15 for every show! Grab 'em quick https://t.co/AXENXAme6J pic.twitter.com/HSx8Xu0uKU

— Tara Finney Prods (@tara_finney) May 5, 2017
Evanna Lynch will star in the 20th anniversary rerun of Enda Walsh's play Disco Pigs this summer at Trafalgar Studios, alongside Colin Campbell (Dublin by Lamplight, Through A Glass Darkly). A summary of the play – from ATG – is as follows:
"Born at the same time on the same day in the same hospital, Pig and Runt have been inseparable ever since. They speak in their own language, play by their own rules, and create a world for themselves in which boundaries blur between truth and illusion. Until, on their seventeenth birthday, they discover something more. As night falls, and the disco and drink takes hold, they spiral violently out of control."
Get tickets to the London show – starting July 12th – here!
David Tennant and Jason Isaacs at Montreal ComicCon & Isaacs on 'The OA' 
Jason Isaacs must have enjoyed Planet Comic Con last month, as he's doing another ComicCon in Montreal in July. This time, David Tennant (Barty Crouch Jr and 8th Doctor in Doctor Who) will also make an appearance!
Programming Director Cliff Caporale said of Tennant's appearance:
"I am most excited to have David here this year because he is the one star everybody has been asking us to bring ever since we started Montréal Comiccon."
Read more about the convention and get tickets at the official website here.
Jason Isaacs also sat down to answer a few questions about his starring role as Hap in hit Netflix show The OA in a recent webcam chat with Goldderby. Warning: a fair few spoilers!
He said of the dimensions behind his character:
"What I loved about him is that he knows there is a moral cost to what he's doing, depriving people of their liberty and experimenting on them and killing them is a terrible thing to do, but he's also aware that the breakthrough he's making will change everything for everybody who ever lives, ever. Which is maybe big enough to warrant the stuff that he's doing in his basement, and that weighs on him."
Watch the interview below:
Isaacs will also star in Star Trek: Discovery – he's a busy man indeed! Read more from him on The OA here, and hear more on Harry Potter from his appearance at Planet Comic Con here.
Bill Nighy Takes Over From Alan Rickman in 'The Limehouse Golem'
Bill Nighy (Rufus Scrimgeour) took over the leading role in The Limehouse Golem from Alan Rickman after his passing, and the film released its first trailer this week. A summary of the film from Empire is as follows: 
"It's 1880, and the terrified population of Limehouse are talking in hushed tones about a Golem – a monster straight from Judaic mythology of a creature formed from clay or mud and animated through rituals and incantations. Nighy plays Inspector Kildare of Scotland Yard, handed the seemingly impossible task of solving a string of murders reportedly carried out by the figure, concerned that he's being set up as a scapegoat if more people die."
Whilst it's easy to see Rickman in the role, it looks like Potter alumni Nighy has fit straight into the shoes of Inspector Kildare perfectly. See the trailer below, and read more here.
David Thewlis in Final 'Wonder Woman' Trailer & Unpacking Varga in 'Fargo' Interview
We're not going to see the same Remus Lupin we knew and loved from the Potter films in Wonder Woman! Thewlis will take on the role of Ares (or Sir Patrick Morgan), the villain of the movie, in the latest huge DC Comics superhero movie. Check him out in the final trailer below (around 1 minute 38 seconds), and read more here.
He also recently sat down for an interview with Paste to talk about his role as V.M. Varga in Fargo. He spoke about his casting (a headhunt!) and the depths of his character. Series Creator Noah Hawley sold the character to him during a launch of his recent novel, and Thewlis – who says he's a genuine fan of the show and had already been watching them before being contacted – had been told that Varga would be a character "who is going to grow and grow and grow and be fundamental in the whole thing."
On how he gets Varga's 'unique mix of humour and terror' right (Lupin certainly had a more menacing side come the full moon!):
"Getting Varga right in terms of keeping him sinister, keeping him enigmatic, but allowing in a degree of humor that's always there in Fargo. Especially in this week's episode. Varga becomes a little more amusing in episode four. In the first episode, he's out-and-out sinister. There's no humor there at all. There's nothing that shows that he is playful, that he enjoys any kind of mischievous element to himself. But that did start to develop in episode four and that was new to me. He's almost flirting with Emmit's wife and certainly being playful and certainly using his sense of humor to get what he wants. It can lift him out of sort of playing the dark stranger."
Read the full interview here!
Brendan Gleeson in Stephen King Adaptation 'Mr Mercedes'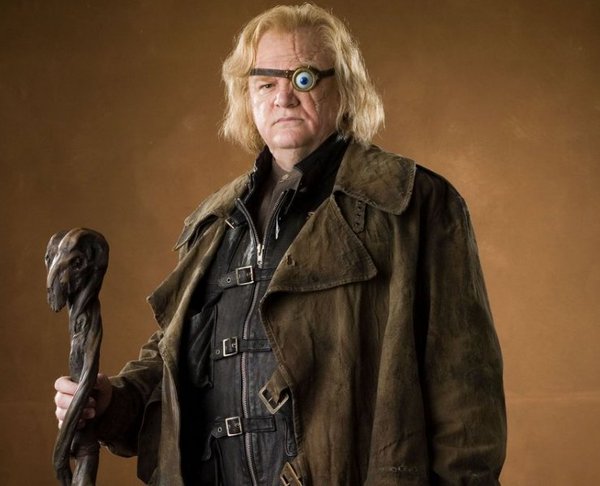 Brendan Gleeson (Mad-Eye Moody) will play an ex-detective enticed by mass murderer into 'playing a crazy game of homicidal cat and mouse' in a 10-episode drama based on Stephen King's thriller Mr Mercedes. An official synopsis is as follows:
"Based on Stephen King's 2014 book, "Mr. Mercedes" follows demented killer Brady Hartsfield (Treadaway), who taunts a retired police detective Bill Hodges (Gleeson) with a series of lurid letters and emails, forcing the ex-cop to undertake a private, and potentially felonious, crusade to bring the killer to justice before he is able to strike again."
See a couple of photos here. The series will debut later this summer on the AT&T Audience Network.
Fiona Shaw Goes Back In Time For New 'Figures of Speech' Project:
Fiona Shaw (Petunia Dursley), Ian McKellen and Lucian Msmati features in the Almeida Theatre's new digital film project, Figures of Speech, based on historical speeches. She delivered a speech from Virginia Woolf. Artist Rupert Goold said that the piece aims to 'harness the power of performance to explore big political and social ideas'. The website reads:
"We believe what changes opinion, changes narrative, changes momentum, are words. Words crafted from genuinely big ideas, delivered through deft structure by inspirational women and men, wherever a meaningful audience can be found.

By exploring some of the world's most vital speeches we want to remember what leadership sounds like, through speeches which have carved a path through our history by changing hearts and minds."
Listen to Shaw read Woolf's essay Shakespeare's Sister from A Room of One's Own below, and discover more here.
J.K. Rowling Wins Award for Contributions to Book Trade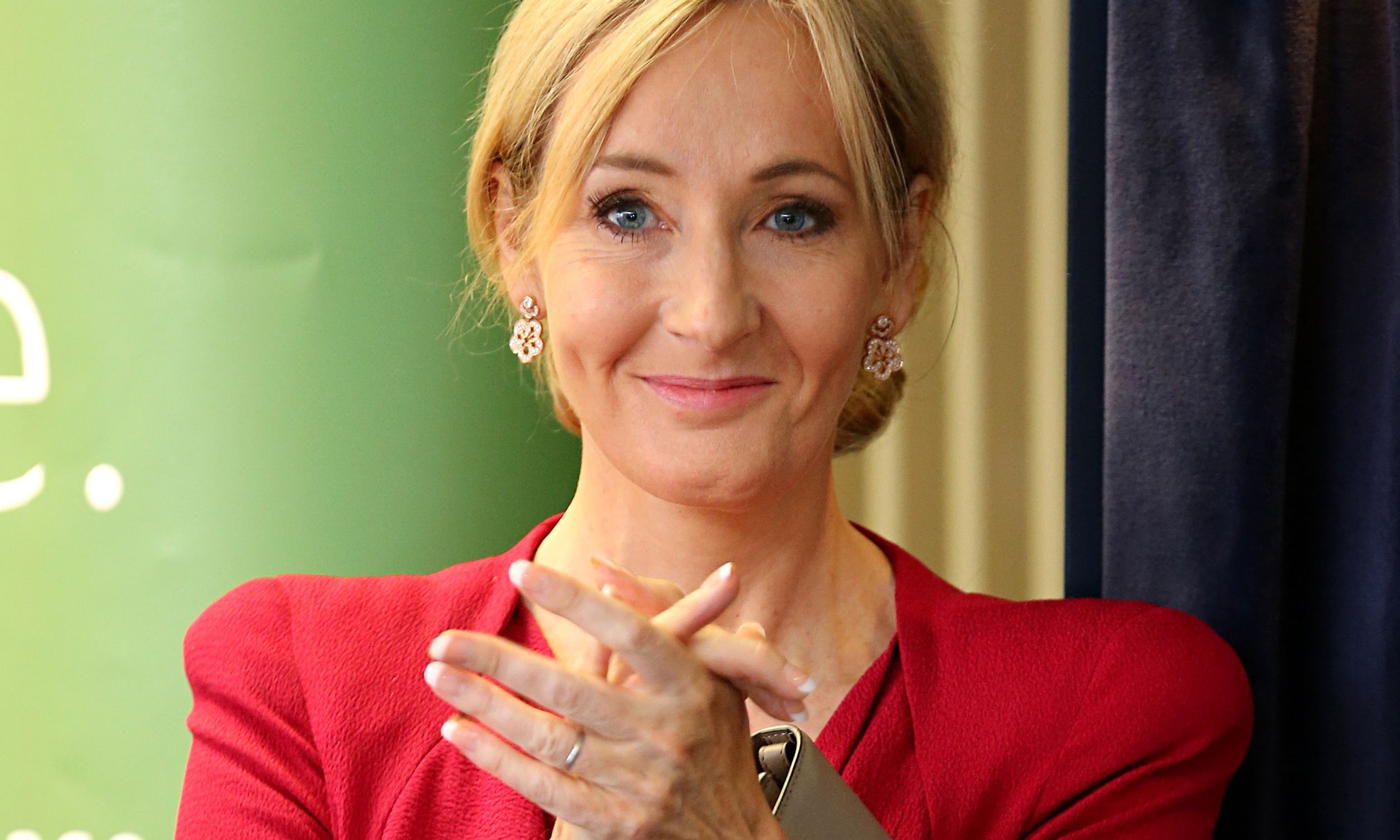 Finally, join us in congratulating J.K. Rowling on being honoured with the accolade Bookseller's Association Outstanding Contribution prize for her contribution to the book trade at the British Book Awards.
She said upon winning the award:
"I am truly honoured and overwhelmed.

"But tonight is really all about you, the booksellers, without whom of course there would be no bestsellers.

"I want to thank you all for supporting my books throughout the years – this award is really for you! Thank you!"
We can't think of anybody more deserving of such an honour – congratulations from all of us here at The Leaky Cauldron!
Read more from the awards here.