Magic Continues With the New 'Cursed Child' Cast!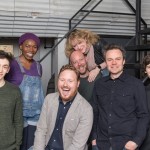 Jun 13, 2017
For the many Potter fans who weren't able to procure tickets to Harry Potter and the Cursed Child during it's tour-de-force run with the original Olivier-winning cast, waiting for reviews on the new talent felt like waiting for the Wizengamot to return a verdict.
Leaky reported on the changeover, which took place May 24, and, though excitement remained high, it was, at times, difficult to remember it was not the end of an era. Could the next cast maintain the incredible standard already set? Could their performances possibly compare? Would getting in on the next run be worth it, or would you always regret not having made it to the theater a few months earlier?
Second guess no more! According to The Stage, the new cast more than fills the shoes of their predecessors, carrying on the excellence–and the magic–fans have come to expect. In some cases, they even manage to bring heightened nuance and depth, surpassing the original performances in ways no one could have foreseen.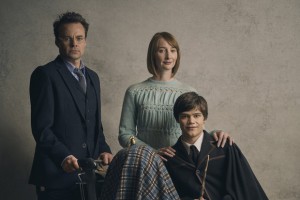 The review concludes that Jamie Glover and Theo Ancient ably take on the roles of Harry and Albus Potter. Without bringing a new twist to the roles, they recapture the brilliant performances that came before them. (Given that Harry is the most iconic character of the lot, it would arguably be the most difficult role in which to notably break from the mold.)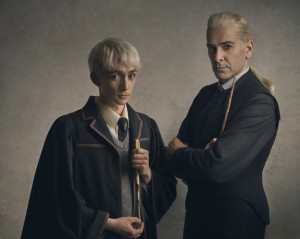 In an astonishing turn of events, The Stage recounts that Samuel Blenkin manages to build on the award-winning performance of Anthony Boyle. The review says:
"Samuel Blenkin, another debutant, plays Scorpius Malfoy. Anthony Boyle's extraordinary performance in the role was universally praised; if anything, Blenkin takes it further. He adds shades of sadness to Boyle's original; he hits higher peaks, building on Boyle's astonishing foundations."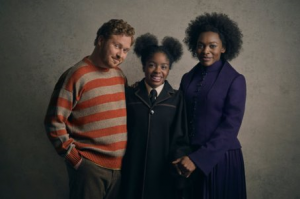 Similarly, The Stage has high praise for Rakie Ayola, who somehow improves on the excellent–and also award-winning–turn of Noma Dumezweni. It says:
"One actor breaking away from her predecessor is Rakie Ayola as Hermione. Ayola gives the show's stand-out performance. This is a stunning, brand new Hermione. She's less matriarchal, less assured than Noma Dumezweni, closer to the Hermione from the books, gleefully pally with Harry at moments, formidable at others."
Happily, it seems the brilliance of Harry Potter and the Cursed Child shows no sign of fading. With the production quality as high as ever, the new faces in no way diminish the experience for Potter fans. In fact, they give everything fans always hoped for and, sometimes, more!
So, if you were waffling over whether or not to purchase a ticket, let The Stage review sway you. Go experience the magic for the first time–or, go again. Prepare to be as enchanted with Harry Potter as you always have been!
Read the full review here.