Adult Actor Round-up: Beazley Dies Aged 101, Tennant in 'Ducktales' Preview & More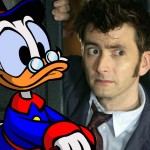 Jun 17, 2017
We have mostly good news for you this week, featuring inspiring talks from Emma Thompson and Imelda Staunton, event appearances from Warwick Davis and Johnny Depp, and trailers, sneak peaks and ads from Julie Walters, Mark Williams, David Tennant, Kenneth Branagh and Fiona Shaw.
We'll start, however, by honouring the loss of the oldest member of Potter alumni: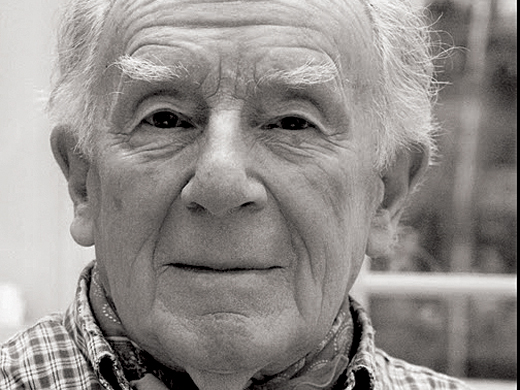 We're sad to report on the death of actor Sam Beazley, aged 101. He featured in Harry Potter and the Order of the Phoenix as Professor Everard, one of Hogwarts' celebrated headteachers appearing as a portrait in Dumbledore's office.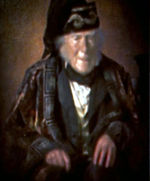 Beginning his acting career in the 1930s, serving in World War II and owning an antiques shop, Beazley had a thoroughly eventful life even before returning to acting to take on roles in Bridget Jones: The Edge of Reason, Johnny English and Midsomer Murders and Little Britain.
Join us in raising our wands to the late actor, and watch a documentary about his life here.
Emma Thompson Dances With Students In Cambridge
Emma Thompson recalling her "extraordinary experience" @Cambridge_Uni. pic.twitter.com/fM99em9WKV

— Sir Cam (@camdiary) June 9, 2017
Thompson recently took to Kuda nightclub's student night in Cambridge (UK), and 'spent ages' mingling with students attending her former university.
This came after Thompson returned to Newnham College to talk about her experiences both at university and her career in the years following. Watch a video of the talk (which was livestreamed on the college's Facebook page) below:
David Tennant Sneak Peaks at Ducktales and Ferdinand:
See the videos below to hear David Tennant (Barty Crouch Jr) as Scrooge McDuck in the opening sequence for Disney XD's reboot of the iconic kids cartoon Ducktales, and the second trailer for animated film Ferdinand, about a bull that would rather smell flowers than fight in a ring!
Ducktales also stars Lin Manuel Miranda, Ben Schwartz and Danny Pudi, and Ferdinand also stars Kate McKinnon, Daveed Diggs and John Cena.
David Tennant also judged a Father's Day competition run by Scottish charity Circle, for which Tennant is a patron. The charity aims to strengthen families across Scotland in order to improve the lives of children in deprived communities. The competition revolved around children making a Father's Day card, and Tennant went with Dani Pavlov, age 9, as his winner. See a video of him choosing his favourite below:
New Look at Kenneth Branagh's Dunkirk
Empire magazine's latest issue features a six-page feature on Branagh's upcoming film Dunkirk. The war movie is directed by Christopher Nolan and based on the WWII evacuation of soldiers across the English channel.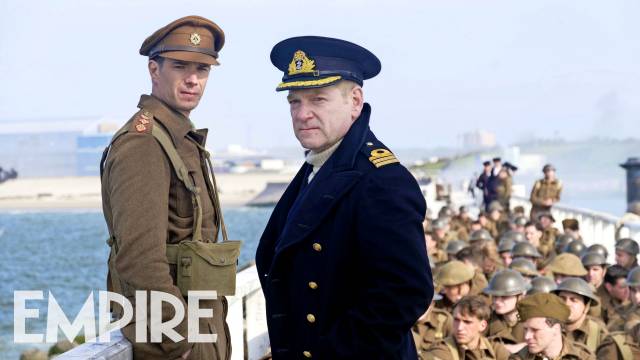 The feature involves interviews and exclusive images – one of which you can see above. Branagh said of the filming process with Christopher Nolan:
"Once you put on the costume and went out there, that's where you stayed. There's no sitting about or checking out at all… I mean, Chris doesn't sit down. Nobody else sits down. Nobody gets a cup of tea…" He laughs. "He has a rather puritanical sort of determination to fight anything that brings a bit of movie softness to the experience."
Head over to Empire to find out more about the feature. Branagh will also direct an Artemis Fowl movie, along with Michael Goldberg (Order of the Phoenix's screenplay writer).  Read more on that here.
Warwick Davis to Attend Star Wars Event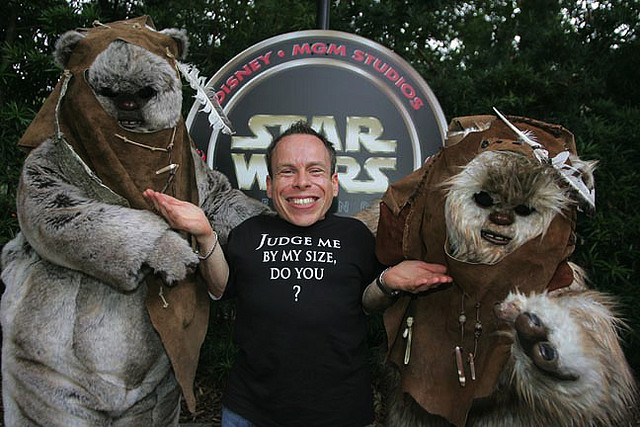 After recently being announced as St Barnabas Hospice's new patron, Warwick Davis will be attending Leicester Space Centre's 'Return of the Garrison' Star Wars event on June 24th and 25th. He will be joined by other actors from the franchise, and props, artwork and exhibitions will also be available. The event will raise money for Little People UK. Read more here.
Filming on Mark Williams's Father Brown Begins in Gloucester Catherdral:
Filming has begun on Father Brown, starring Mark Williams (Mr Weasley) as a crime-solving Roman Catholic priest. See a video of him at Gloucester Cathedral here, and a photo (from Gloucestershire Live) below: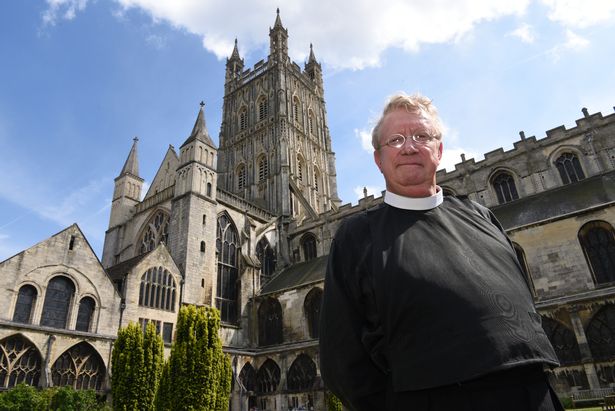 Julie Walters Stars in Vision Express Advert:
On-screen wife of Williams, Julie Walters (Mrs Weasley), recently starred in an advert for optician company Vision Express, reminding viewers to take their eyesight seriously by recreating scenes from her life and saying "I've always been inspired by what I see around me". She concludes by saying,  "When you treasure everything you see, you never want to stop looking." Take a look below:
Helena Bonham Carter Joins Sgt Stubby: An American Hero
Helena Bonham Carter (Bellatrix Lestrange) will lend her voice to Fun Academy Motion Pictures's animated movie Sgt Stubby: An American Hero, a true story about a stray dog who is rescued by a soldier. Richard Lanni, director of the film, says:
"This is such an exciting time in animated film and to be able to bring this real-life story to the big screen is a dream come true," said Lanni. "We brought the best in talent to lend their voices to this epic story of friendship."
We'll bring you more as we find out about this project!
Documentary Narrated by Fiona Shaw to Screen in Ireland: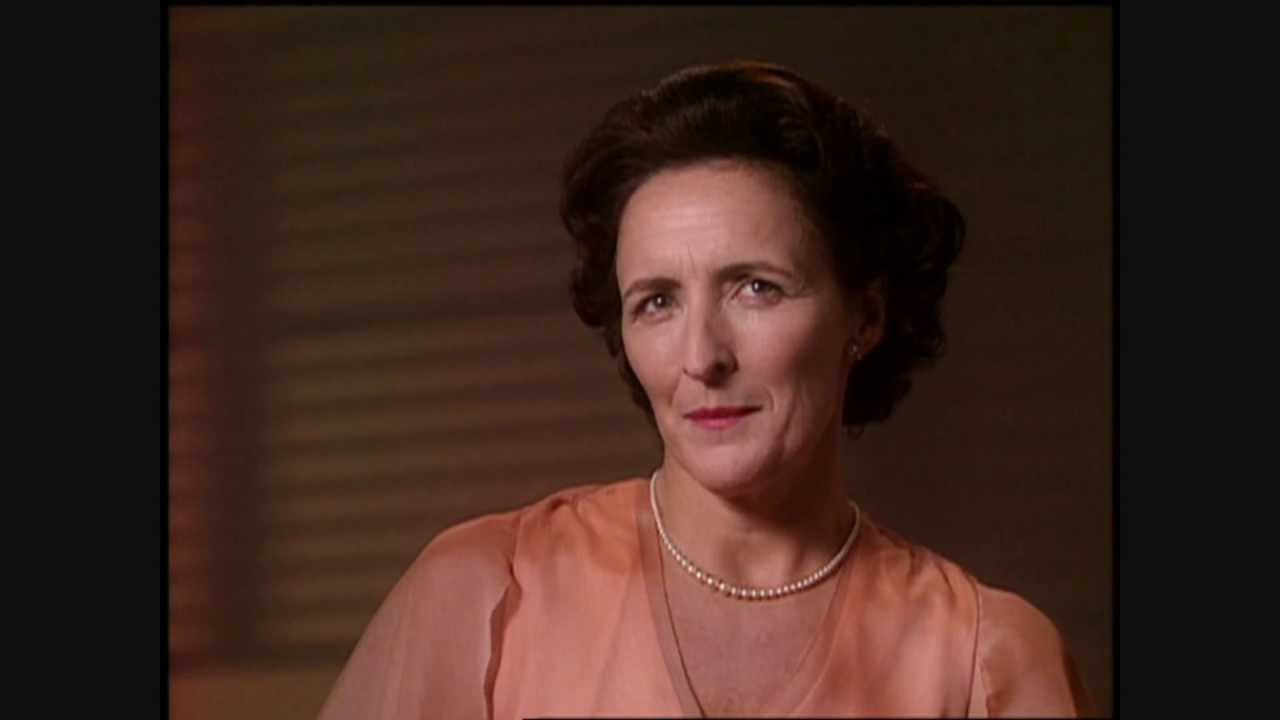 Vermeer, Beyond Time is a documentary exploring the life of Johannes Vermeer, and will screen across Ireland this month. This coincides with exhibition Vermeer and the Masters of Genre Painting: Inspiration and Rivalry at the National Gallery of Ireland. The exhibition opens today (June 17th) and was made in collaboration with the Musée du Louvre, Paris, and the National Gallery of Art, Washington.
The feature documentary is narrated by Harry Potter's Fiona Shaw (Petunia Dursley) and examines Vermeers paintings and the role of women, Catholicism and the Dutch Golden Age up until Vermeer's death in 1675. See the trailer below:
Imelda Staunton Leads Masterclass For Young Actors
Imelda Staunton (Professor Umbridge) and husband Jim Carter led an acting masterclass and Q&A at the DPTA Theatre School in Harrogate Grammar School, covering Staunton's time on Harry Potter, Carter's role in Transformers and spent over an hour answering questions and having photos taken with students.
Damien Poole – who set up the event and was Staunton's dance captain in Gypsy, for which Imelda won an Olivier for Best Actress – said of their visit:
"I was so honoured that Imelda and Jim asked to come and visit everyone at DPTA," says Damien. "I myself was incredibly inspired by Imelda, her stage presence, her ability to immerse herself into such a complicated role, while singing and dancing too. We had so much fun in rehearsal.

"Both she and Jim are extremely kind, thoughtful and generous."
Read more here.
Johnny Depp At Glastonbury Festival's Cineramageddon
Johnny Depp (Grindelwald in Fantastic Beasts) will attend this year's Glastonbury Festival's Cineramageddon to talk about his favourite movies ("The Libertine," "Withnail & I," and "Dead Man,")  – two of which star Depp – and talk about what they mean to him with filmmaker Julien Temple. Variety reports:
Organizers of Glastonbury say that Cineramageddon will have the biggest screen in the U.K. and accommodate 2,000 moviegoers. It will, Glastonbury said, offer "a unique post-apocalyptic and nocturnal ambience in which to watch an unforgettable program of films."
That's all for this week! Take a look at our YA actor round-up here.