New 'Fantastic Beasts' Tracks Debuted At Karlovy Film Festival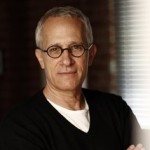 Jul 04, 2017
In an update on Leaky's previous coverage of James Newton Howard's award and performance at the Karlovy Film Festival (at which he is to be honored with a Crystal Globe for Outstanding Contribution to World Cinema), we're now aware that tracks from the next Fantastic Beasts movie were performed in the opening ceremony.
The festival runs until July 8th, and started on June 30th, Howard reportedly launched the festival as part of a concert, which included his suite (collection of tracks), incorporating tracks from the new movie.
Howard previously gave insight into his practice, which you can view below, and read more about here.
We can't wait to hear more, and hope that we won't have to wait much longer to hear a new track – it'll be great to see where the soundtrack goes given that we now know the story will transition from New York to London to Paris, and delve into the histories of not only Dumbledore and Grindelwald, but Newt and Leta, too! There are plenty of opportunities for new and exciting retakes on the Potter track, which Howard certainly achieved in the first Fantastic Beasts movie.
Congratulations to Howard on the award, and we'll update you as soon as we hear anything on the new soundtrack!