Theater Round-Up: 'Cursed Child' Wins Theatre Award, New Anthony Boyle and Jack Thorne Projects, and More!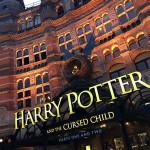 Jul 11, 2017
This week's theater round-up kicks off the with exciting–but not surprising!–news that Harry Potter and the Cursed Child has won yet another award.
The production has already racked up honors at The Stage Awards, the Critics' Circle Awards, the WhatsOnStage Awards, and recording-breaking achievements at the Oliver Awards. And now Cursed Child has been announced as the Theatre Award winner at the Southbank Sky Arts Awards!
#CursedChild has won the @SkyArts #SouthbankAward for Theatre! pic.twitter.com/r6GWXfUqKK

— Harry Potter Play (@HPPlayLDN) July 9, 2017
Producer Sonia Friedman also tweeted the news and extended a sincere thank you to the Potter fandom!
Thank you #SouthbankAwards & thank you to all the #CursedChild fans for your unwavering support – we're proud to tell this story for you #SF pic.twitter.com/fu4rw86Hq2

— Sonia Friedman Prods (@SFP_London) July 9, 2017
The magical stage play follows the lives of Harry and Ginny Potter, Ron and Hermione Weasley, Draco Malfoy, and their children in the years after J.K. Rowling's epilogue. In addition to benefiting from the production wizardry of Friedman, it has also featured an incredibly-talented cast and crew, and they continue to make their mark–not the dark one–on stage and screen!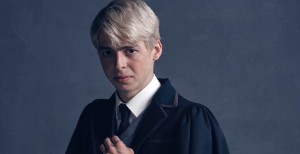 Anthony Boyle, who originated the role of Scorpius Malfoy, will take to the small screen as part of the BBC1 Agatha Christie adaptation Ordeal by Innocence, set to air this Christmas. The three-part series is the third of seven Christie adaptations planned by BBC for the next four years.
According to Radio Times, executive producer Damien Timmer said:
"[Screenwriter] Sarah Phelps has excelled herself with this spellbinding adaptation of one of Agatha Christie's most celebrated stories. A gloriously dark deconstruction of an apparently perfect family, we hope it delights and chills viewers when it airs!"
Boyle joins a stellar ensemble cast, including Eleanor Tomlinson (Poldark), Matthew Goode (Downton Abbey), Bill Nighy, Harry Potter's Rufus Scrimgeour, and many others.
JUST IN: All-star cast announced for our upcoming three-part adaptation of @agathachristie's Ordeal By Innocence. pic.twitter.com/0RS9Y08E4x

— BBC One (@BBCOne) July 5, 2017
Cursed Child playwright Jack Thorne has a new series in the works as well. The four-part Channel 4 series, titled Kiri, follows social worker Miriam, played by Sarah Lancashire, who becomes embroiled in the investigation of a young client's abduction and murder. The biological and foster families also struggle under the intensity of the spotlight as all involved search for answers.
Though the subject matter is admittedly dark, Thorne is hopeful the series will shed light on a difficult and under-appreciated profession and foster important discussion. He told Radio Times:
"My Mum spent most of her life in the caring professions and I've always wanted to find a way of examining the pressures they are put under…I'm so grateful as always for the bravery and brilliance of Channel 4 in being prepared to look these issues in the face."
Kiri will begin filming this year and is expected to air in 2018.
In real life social outreach, Donna Munday, a producer for Cursed Child, is collaborating with a new youth theatre group aiming to get more youth involved in the performing arts. The Batley and Spen Youth Theatre Group is comprised of 120 teens from the constituency of murdered MP Jo Cox. Cox was a huge lover of and advocate for the arts.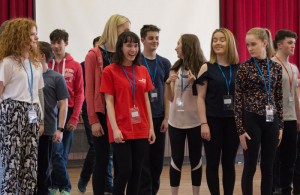 The company's first project, to be produced by Munday, is titled Hear the People Sing and will include a performance of Cox's favorite musical, Les Miserables. Munday told The Stage:
"Like everybody else, I found Jo's death shocking and upsetting. Although I didn't know her, it felt like something that demanded action.

"This project made me feel like I could use my theatre skills and experience to do something for the people of her constituency and celebrate the fact that Jo loved theatre."
The performance phase of the project will take place in Batley, West Yorkshire.
Rounding out last week's theatre news, Broadway World reports that London's National Theatre plans to broadcast a performance of its upcoming Follies in international theaters Nov. 16.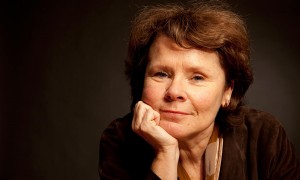 Leaky has often noted that many Harry Potter alums are stage veterans in their own right, and this particular production will star Imelda Staunton, known to fans as the despicable Dolores Umbridge. Here Staunton follows numerous award-winning theatrical runs with the role of Sally Plummer, a former Broadway star who reunites with old friends and cast-mates to reflect on the paths they've taken.
This will be a great opportunity for fans who are unable to attend in person to experience the revival of this musical masterpiece, which demonstrates once again how the lines between stage and screen are becoming more and more blurred, as our favorites cross back and forth, delighting us wherever they land.