Pottermore Teases Updated 'Cursed Child' Edition With Excerpts from John Tiffany, Jack Thorne Interview!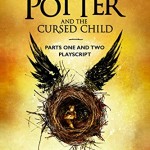 Jul 12, 2017
Leaky reported in April that Bloomsbury and Scholastic are set to release an updated, definitive edition of the Cursed Child script July 25. That's just around the corner!
To promote the Official Playscript of the Original West End Production of Harry Potter and the Cursed Child, Pottermore teased fans with exclusive excerpts from one of the book's new inclusions, an interview with director John Tiffany and writer Jack Thorne.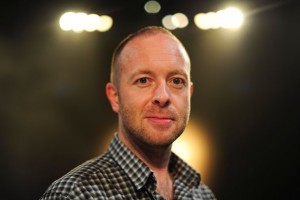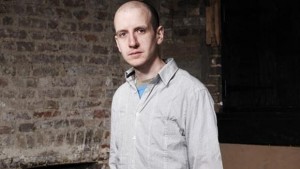 Both men are renowned, award-winning veterans of the theatre industry, so the combination of their vast experience brings a wealth of insight to the script-writing and production process.
Tiffany spoke of the first read-through with great reverence:
"As a director, the first time you read a new script is very precious…It's the closest you're ever going to be to an audience watching a production of this script for the first time."
But then, offering a glimpse into his own personal process, Thorne added:
"My scripts are – and always have been – dog-eared, covered in indecipherable notes and smeared with baby puke."
The notable dichotomy between the hallowed and the hands-on may seem unusual, but it actually reveals much about their individual strengths and the beauty of their collaboration.
As the director, Tiffany approached the script with deep respect, striving to envision what would move the viewing audience and most effectively bring both the flair and nuance of the story–and, thus, the magic–to life.
As a writer, Thorne poured himself into perfecting and improving his script, collaborating with J.K. Rowling and then tirelessly working it over until the transitions were seamless, the voices natural, and the action exciting and stirring by turns.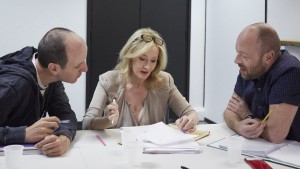 It's no wonder, then, that this new edition exists to be printed. The original publication is considered the "rehearsal" edition and has, over the course of the production, been tweaked here and there. According to Pottermore, the actual revisions are slight, amounting to a "few small changes [in dialogue] since rehearsals and early preview performances." But there's no doubt that any changes made were to great effect!
Thorne goes on to note:
"…I just hope [the fans are] able to read it as I wrote it…Jo on one shoulder and you, John, on the other – trying my best to express in every single line the emotional truth and honesty that runs through the Harry Potter books."
In addition to the full interview with John Tiffany and Jack Thorne and the official final dialogue, the updated paperback and eBook will also include the Potter family tree and a timeline of major wizarding world events that occurred prior to the play.
For the full Pottermore coverage–with more interview excerpts!–read here.