More Previews of 'Prisoner of Azkaban' Illustrated Edition by Jim Kay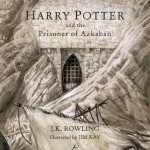 Jul 18, 2017
We're eagerly awaiting Prisoner of Azkaban as Jim Kay's next instalment in the illustrated Harry Potter series, and after a first look at the cover by Pottermore (which features a glowing Knight Bus), Bloomsbury have released more previews of chapter pages and page layouts for the book.
This title page (presumably featuring the outside of an Azkaban cell) does a great job at introducing the darkness that begins to plague the series in Prisoner of Azkaban:
This image was previewed in Pottermore's 'first look' feature back in March, and in their original image you can see much more of the landscape surrounding Azkaban. See that in their gallery here.
This theme continues in the layout for The Knight Bus, Kay's opting for watercolours and a striking Knight Bus, as oppose to the sketchy style of the title page.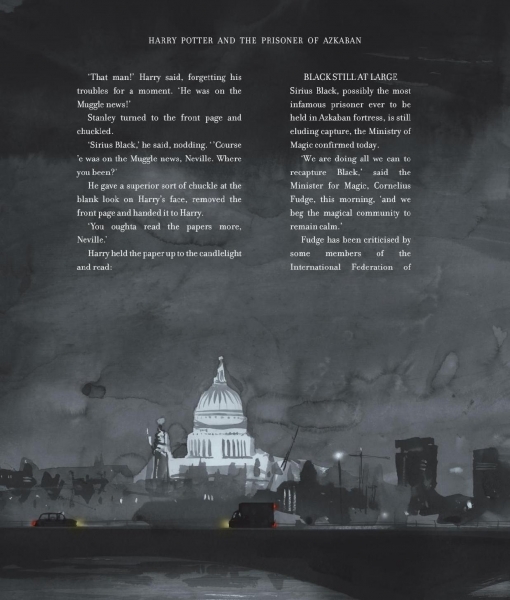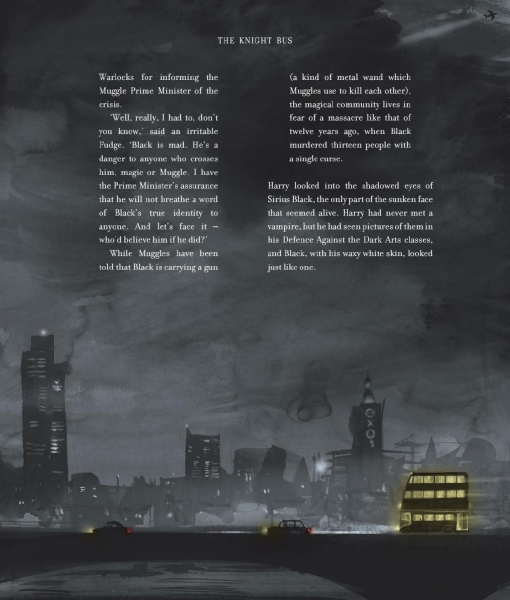 The Firebolt's chapter page is showing some Gryffindor pride – the cosy Weasley-jumper feel is a stark contrast to the darker pages within Kay's take on the book: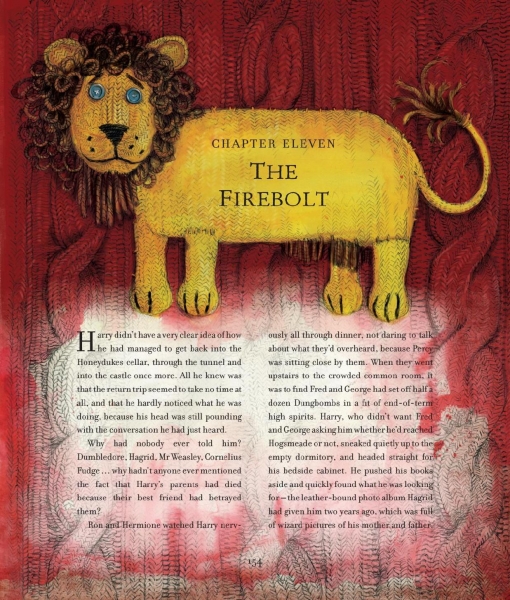 These pages from Professor Trelawney's Prediction (one had been released previously) are also far brighter – particularly enjoying the hints at Hogwarts being in Scotland through the mountains in the background, and the peacock nesting in the courtyard decor: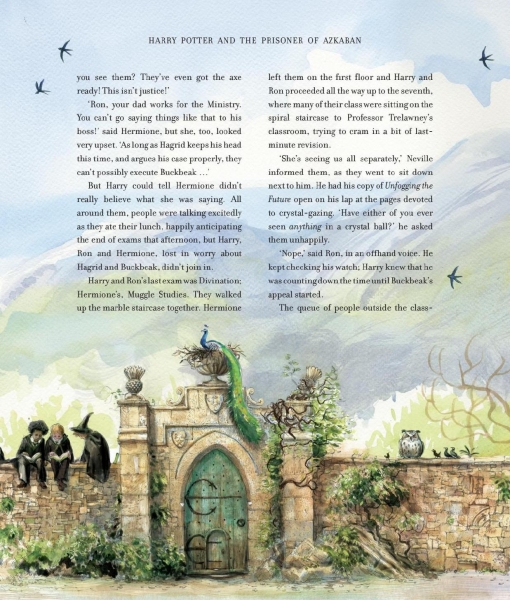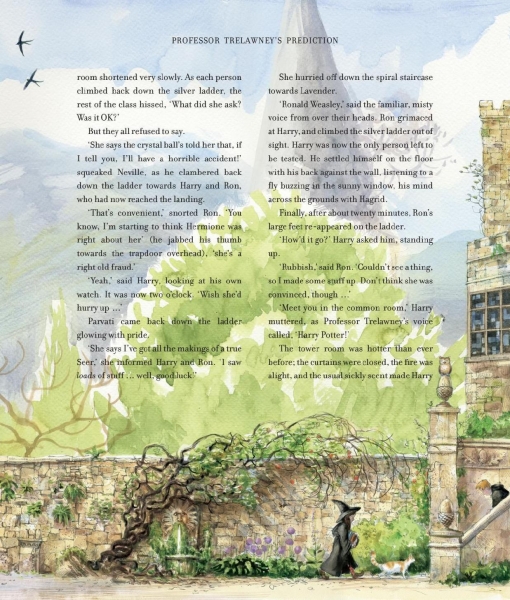 Be sure to preorder the illustrated edition of Harry Potter and the Prisoner of Azkaban over at Bloomsbury here – the book is officially released on October 3rd.