Bloomsbury Releases Cover Art for 'Harry Potter' Exhibition Companion Books!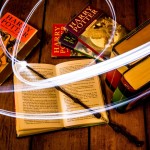 Jul 20, 2017
Bloomsbury released the cover art for the two companion books that will be released in conjunction with the British Library's Harry Potter: A History of Magic exhibition today!
According to the Bloomsbury website, Harry Potter: A History of Magic–The Book of the Exhibition will be available in hardback format and feature cover art adapted from the official exhibition poster.
Notable differences include a change in the color of the "Harry Potter" lettering and the omission of "British Library" down the front. The art still features Jim Kay's beautiful rendition of the mythical phoenix as seen in the Harry Potter and the Chamber of Secrets: Illustrated Edition. Fans will also note the inscription in the bottom right corner, which reads: "The spellbinding companion to a unique exhibition."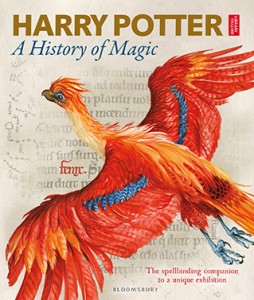 Leaky's updated report described the book in great detail. In addition to including artifacts from the British Library's collection, exclusive content from the Harry Potter archives, and essays by expert contributors, the published description also says:
"Readers will be able to pore over ancient spell books, amazing illuminated scrolls that reveal the secret of the Elixir of Life, vials of dragon's blood, mandrake roots, painted centaurs and a genuine witch's broomstick, in a book that shows J.K. Rowling's magical inventions alongside their cultural and historical forebears."
The second book, Harry Potter–A Journey Through a History of Magic, will be available in paperback format. The whimsical cover features bits of ancient writing, sketches of magical figures, and flying keys, such as those seen in Harry Potter and the Philosopher's Stone.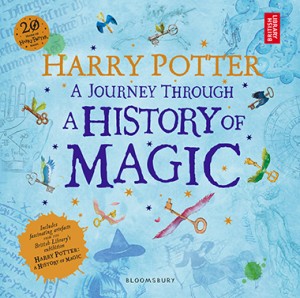 New details on the book indicate it will take young readers through Hogwarts courses, including, among others, Herbology, Defense Against the Dark Arts, Astronomy, and Divination. The book will delve into all the background details on favorite magical creatures, historical figures, and potion ingredients.
The books will be released when the exhibition opens Friday, Oct. 20 but are available for pre-order now!