Halloween Returns to the Wizarding World in Japan!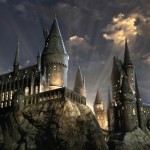 Aug 25, 2017
Including special holiday themed food and the Expecto Patronum Night Show, The Wizarding World of Harry Potter at Universal Studios Japan will host a 'thrilling Halloween season' for guests to the park from September 8th to November 5th 2017.
In a press release from Warner Bros & Universal Studios Japan, we were informed that Hogsmeade will be aptly dressed in Halloween decor, from bats and skulls to ornate garlands in shop doors, colorful jack-o'-lanterns, candles and ribbons.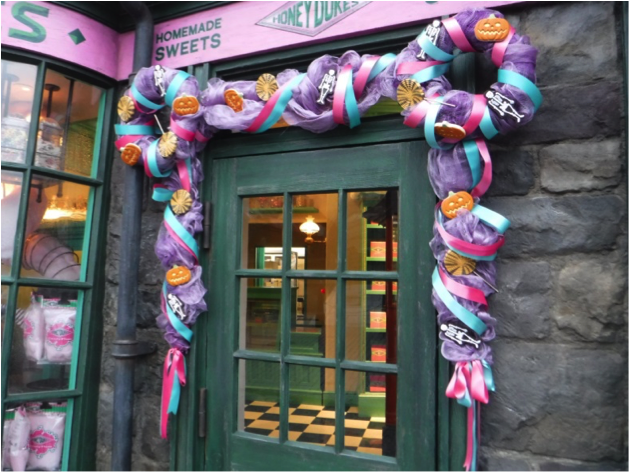 Children are also invited to say 'Trick or Treat' to wizards working at the park to receive a special Halloween candy. Adults can also enjoy festive food, with the 'Halloween Plate' and a seasonal menu including juicy smoked chicken, pork ribs and a pumpkin pasty shaped like a jack-o'-lantern. Butterbeer Potted Cream will also be arriving this fall, so be sure to give that a try.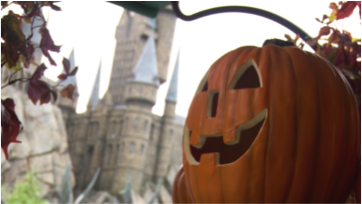 The Expecto Patronum Night Show will offer fans the chance to experience an themed interactive light show after sunset to close:
Enjoy a one-of-a-kind night show that uses magnificent projection mapping to bring the magic and wonder of Harry Potter to life. Watch in amazement as a group of Hogwarts students fight off a barrage of Dementors who have descended across the Black Lake and across Hogwarts Castle. The large-scale show that features chilling Dementors, brave students and defensive spells will leave fans exhilarated.
Read more about the show here.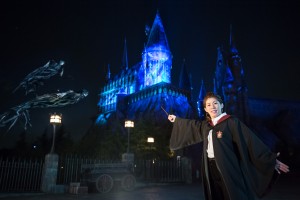 If you're planning on making a trip to Universal Studios Japan this Fall to see the Wizarding World's Halloween festivities, find out more at Universal's official website here.