Cursed Child's Noma Dumezweni in Electric Dreams and Other Potter Theater News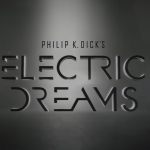 Sep 19, 2017
As Potter fans know, J.K. Rowling's Potterverse extends far beyond the books and films to include the award-winning stage story that occurs 19 years later, Harry Potter and the Cursed Child, its cast and creative, as well as the diversely talented film cast and their various theater projects. This past week, another block of tickets went on sale for the consistently sold-out West End production of the Harry Potter play. Their Twitter account confirmed that this round was snatched up as quickly as in the past and that more of the golden tickets will be available in December:
Advanced tickets released today have now been sold. The next release of tickets for the West End production will be in December 2017.

— Cursed Child Play (@HPPlayLDN) September 16, 2017
Other various actors and creative talent from the Potter films and Cursed Child have project news to report as well this week:
Noma Dumezweni
The anxiously awaited television adaptation of writer Philip K. Dick's short stories, Electric Dreams premiered in the UK on Channel 4 on September 17. The first episode in the series was based on Dick's story "The Hood Maker", which set in a dystopian 1970s London and stars Noma Dumezweni, as Senior Clearance Agent Okhile. Dumezweni, who originated the role of the adult Hermione Granger in Harry Potter and the Cursed Child. She stars alongside Holliday Grainger who has also been seen recently on Sunday nights in the BBC One TV adaptation of J.K. Rowlings Cormoran Strike series as reported here by Leaky.
Each of the ten Philip K. Dick stories will have different writers and an entirely distinct all-star cast including Timothy Spall, known best to Potter fans as Peter Pettigrew. Philip K. Dick's Electric Dreams will eventually be seen internationally on Amazon Prime. Take a look at the upcoming episodes of Electric Dreams from RadioTimes here.
In addition to the actresses new work on the small screen, she will be among a select group of actors performing on film some of history's most significant speeches made by politicians, activists and philosophers as a part of the Almeida Theatre's "Figures of Speech" project, reported today by The Stage.
Noma Dumezweni (@MissDumezweni) and @CushJumbo take on famous speeches for @AlmeidaTheatre project https://t.co/euRm2DKff9 pic.twitter.com/x5IjMni54w

— The Stage (@TheStage) September 18, 2017
Dumezweni was also a presenter at the Stage Debut Awards on September 17 where her Cursed Child co-star Anthony Boyle, who originated the role of Scorpius Malfoy, was in the running for the Joe Allen Best West End Debut Award. During an interview with the BBC at the ceremony she talked about bringing the stage version of Harry Potter to new audiences and the play's upcoming Broadway production,
"What I understood for London was that 60 or 65% of the audience were first-time theatregoers, because of those [Harry Potter] books,[…] To go to the theatre, with that percentage of people being first-time theatregoers, that's phenomenal, it's quite special and I'm part of it."
Dumezweni said she has "no idea" whether changes will be made to the show ahead of its Broadway run, but told the BBC: "I'm so excited for it."
And discussing coming back to the role of Hermione after nine months away from the play she said,
…I'm looking forward to the growing of my Hermione when we do Broadway."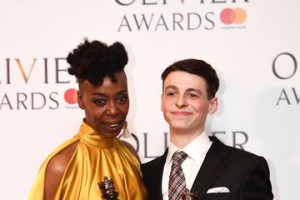 Toby Jones and Zoe Wanamaker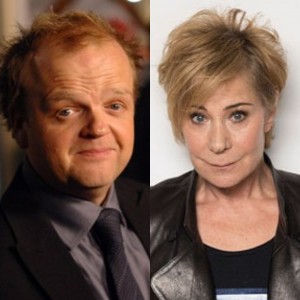 Toby Jones, the voice of beloved house elf Dobby and Zoe Wanamaker, Hogwarts Quidditch instructor Madam Hooch, will be starring together in the upcoming revival of the Harold Pinter classic, The Birthday Party. The play, which will be produced by Cursed Child producer, Sonia Friedman, is set in a run-down seaside boarding house where a birthday party becomes a nightmare after the unexpected arrival of two strangers. The production is scheduled to open in April 2018 on the playwrights' namesake stage, The Harold Pinter Theatre.
Cherrelle Skeete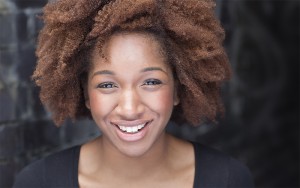 Cherrelle Skeete, who originated the role of Rose Granger Weasley in the West End production of Cursed Child is busy with other stage projects since her departure from the Wizarding World. She's starring in a new adaptation of Russian dramatist Anton Chekhov's The Seagull at London's Lyric Hammersmith Theatre, as well as playing the Fairy Godmother in the theatre's Christmas production of Jack and the Beanstalk.
In a recent interview with Broadway World, Skeete said this about being a part of Harry Potter and the Cursed Child,
"It was absolutely incredible, it's nothing that any of us had experienced before. It's one of those things I can see affecting my life down the line – I'll be somewhere and realise that something happened because of Harry Potter. The response from the fans has been the most incredible thing. I found a community of people who are so in love, so supportive, so connected. Once we shared what we'd made with the public, it was simply amazing."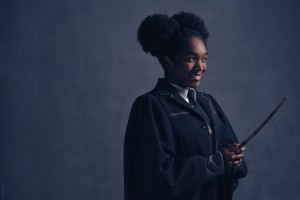 John Tiffany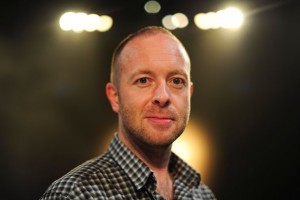 The Olivier award-winning director of Harry Potter and the Cursed Child, John Tiffany is scheduled to speak at the inaugural session of a new UK event series called "Art School: The Future of Arts Education". These conversations on how to improve arts education are being presented by the Art School, a new company set up to support the education sector and arts industry to come together to improve and protect arts education. The first event will take place on October 26th and tickets can be booked here: https://artschool-drama.eventbrite.co.uk.
Jack Thorne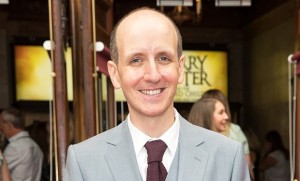 Another award-winning member of the Cursed Child creative team is in the news this week. Cursed Child playwright, Jack Thorne has been named to the Radio Times 20 Behind-the Scenes Talent and TV 100 Lists. Thorne ranked 15th behind the scenes and 75th overall for acknowledging a busy year in screenwriting. He created the acclaimed courtroom drama series, National Treasure starring Harry Potter alumni Robbie Coltrane (Hagrid) and Julie Walters (Mrs. Weasley) as covered here by Leaky. He also wrote one of the upcoming episodes for Philip K. Dick's Electric Dreams and is currently working with La La Land director Damien Chazelle on a project for Netflix. The complete Radio Times TV 100 list can be found here.
Rakie Ayola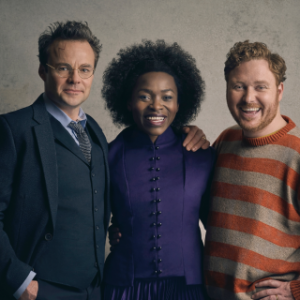 Rakie Ayola, the actress currently playing the role of Hermione Granger in the London production of Cursed Child is discussing her support of the upcoming charity campaign, Jeans for Genes on September 22 where people wear jeans to work or school to raise money for children with genetic disorders.
In 2012 her daughter Tansy was diagnosed with the genetic disorder Neurofibromatosis Type 1, which causes benign tumors to develop on nerve endings throughout the body. Though her daughter is mostly recovered now, the condition resulted in 12 brain surgeries and severe memory loss during treatment.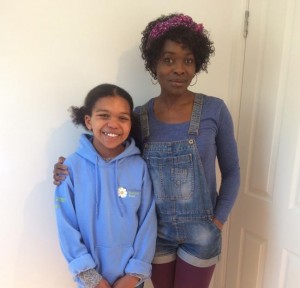 During that period Ayola's family received support from the Childhood Tumour Trust, which this year will receive a grant from funds raised on Jeans for Genes Day. As a patron of the organization herself now, Ayola is interested in supporting other parents going through similar situations.
To get more information on Jeans for Genes Day visit jeansforgenesday.org.