Rupert Grint on Being Ron Weasley and Becoming 'Sick Note's' Daniel Glass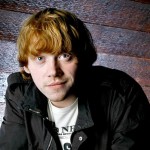 Oct 10, 2017
Rupert Grint is, by now, well accustomed to the promotional circuit. He's familiar with the expectations, that along with a discussion of current projects will inevitably come questions about past experiences and career choices. For him, probably more so than others. He was, after all, part of one of the greatest film series adaptations of all time, and there's no doubt Ron Weasley is and will continue to be part and parcel of any conversation. According to his latest interview, he's accepted this.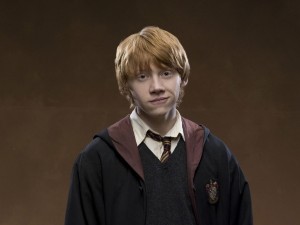 He sat down with the Independent.ie to discuss his role in the Sky Atlantic comedy Sick Note, recently renewed for a second season, but gamely addressed the wizard in the room before ever broaching the subject of his new endeavors. Right off, Grint was asked if he felt the need to pursue different, defining work after Deathly Hallows Part 2 finished filming. He replied:
"There was that kind of pressure, yes, but I don't think I ever made a really conscious decision to seek out stuff that was particularly shocking. It was never as contrived as that, it just happened…

"All I wanted to do was work that was character-driven and had good writing. The Harry Potter movies and books are so well loved by successive generations that they're always going to be with me. The challenge is breaking that gently now and again, and doing different things."
Grint has certainly managed to do that, if on a more meandering and low-profile trajectory than his cast mates Dan Radcliffe and Emma Watson. He seems content with the way his career had developed to date, though, and selecting roles characterized by strong writing and clever direction will serve him well–and dismiss any hint of the desperation that can often follow child stars. Grint seems too grounded and self-aware for that, so much so that he acknowledged:
"It's such a challenge when you go on to do something else. Also, you have to realise that Harry Potter was such a huge part of my growing up, so much so that Ron Weasley has become, kind of, imprinted on me. It's actually very hard for me to find out where Ron ends and where I begin. Because of that, it's difficult to completely get into the head of a new character."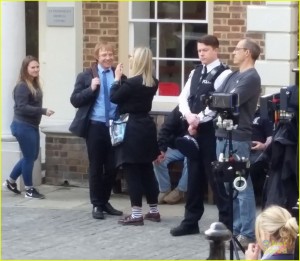 He went on to clarify that identifying so closely with Ron is not so much an obstacle to becoming immersed in a new role as it is a reality he has to focus on, even "fight it a little." But he noted that the great writing, such as that found on Sick Note, is immensely helpful. The opportunity to invest in a character and develop a role over time is also beneficial, which is what made Harry Potter so special–and television series so attractive. Grint explained:
"Harry Potter was a unique thing to have happen to you. Having the opportunity to take on a character, to be allowed to develop it over a long period of time, doesn't occur very often, especially with the same person playing the same character. Television shows can do that very well – you only have to look at the recent Emmy Awards to know that so much good stuff is being made specifically for TV, be it drama or comedy."
Grint may still be figuring out how to navigate life in light of the post-Potter context, but he seems to have embraced all the inherent positives. The experiences prepared him in unlikely ways for adapting to his chosen career and the characters he inhabits, particularly his Sick Note character, Daniel Glass.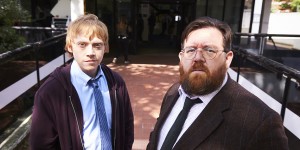 On paper, Grint would appear to have very little in common with a habitual liar. Glass is a compulsive who wanders through life with little motivation or interest. However, when he's diagnosed with cancer, he not only discovers a newfound joie de vive, but also revels in the unexpected attention. No matter that it turns out the diagnosis was an error on the part of an incompetent doctor. Glass intends to keep up the charade and make the most of the mistake–in spite of the inevitable difficulty of managing his tangled web of lies.
Oddly, or rather, understandably, Grint observed that his unusual path into adulthood gives him a footing for relating to Glass. He said:
"To have been involved in Harry Potter's adult environment at such a young age – that was a strange period of my life…I don't have the same independence as a normal 29-year-old would have, and that's always made me feel slightly younger than I am. In that sense, I can relate to Daniel Glass's character – he struggles with growing up and facing responsibility."
Not that there's any cause for worry. Grint assured the interviewer that he's "come a long way" as a functioning, stable adult. What remains is to continue working steadily, which he's well set up to do, and to embrace with good humor the affection Potter fans still have for him. Given that the popularity of the series is as strong as ever, with young new fans daily inducted into the fandom as they crack the books for the first time and, then, encounter the magic through film, he'll have plenty of opportunity to do that going forward as well.
Read the full Independent.ie interview with Rupert Grint here.