Warner Bros to Add Plush Toys to Their Wizarding World Collection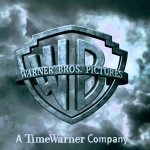 Oct 10, 2017
Good news for fans wanting to add some plush to their Potter collections. Warner Bros. Consumer Products (WBCP) is partnering with Maxx Marketing, a global licensing and merchandising solutions provider to create "plush and soft body dolls" for the studio's portfolio of brands including J.K. Rowling's Wizarding World.
In addition to the Harry Potter franchise, Maxx, who has collaborated numerous times in the past with WBCP on other products, will be granted rights to Looney Tunes, Hanna-Barbera, and DC Entertainment.
WBCP's senior vice president of Global Toys, Julian Montoya had this to say about the multi-year agreement,  
"We are excited to join forces with Maxx to forge new and innovative collaborations between our licensees and retail partners.  This new venture enables us to rapidly and exponentially grow our plush business around the world,"[…] "The energy that the Maxx team brings to our business, combined with the strength of WBCP's portfolio of brands, will allow us to quickly realize our strategic goals in this space."
Currently the Warner Bros online shop has almost any item an avid Harry Potter buff could dream of; everything from backpacks and bookmarks to wallets and watches, house clothing, costumes and jewelry –  even a Marauders Map phone case. The one category that seems to be missing is plush toys… but not for long.
In the meantime, Funko has a line of Harry Potter soft plushies available as reported earlier this year by Leaky, and the Harry Potter Platform 9 ¾ King's Cross website has a small selection of plush toys including Dobby, a Niffler, and Hedwig ranging in size from 10-40 cm.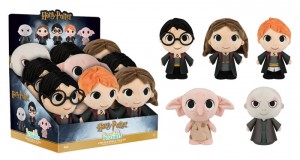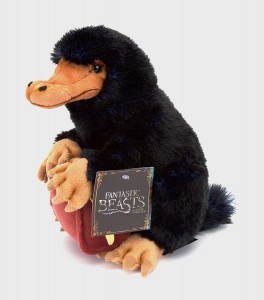 Earlier this year Leaky reported  that Warner Bros was planning a new pop-up initiative in major shopping venues this holiday season called "Christmas in the Wizarding World". We haven't heard any more details yet, but it sounds like some cuddly Potter plush toys would be a hot item at these holiday shopping destinations! Stay tuned for more information on WBCP's new soft Harry Potter toys as well as news on Warner Bros. bringing the Wizarding World to a mall near you.
The Warner Bros Harry Potter online shop can be found here.
The full press release from Markets Insider can be found here.