Waspish Malfoy Discovered in New Zealand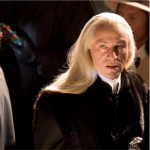 Oct 11, 2017
In an effort to draw the public eye towards a misunderstood sector of wasp species, a doctoral student at the University of Auckland has scientifically described a native species and named it after Lucius Malfoy.
Like the majority of wasp species in New Zealand, Lusius malfoyi does not sting, and is a potentially beneficial control against a range of horticultural pests.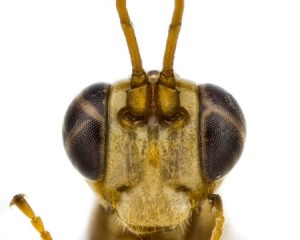 This is not the first species whose name was inspired by Potter. In fact, another wasp species discovered in 2014 was named Ampulex dementor after the soul-sucking creatures of the same name.  In 2015, a lizard species was named after a dangerous spell, and in December of 2016 a species of spider resembling a beloved magical object was named after one of the Hogwarts founders.
Tom Saunders, doctoral student at the University of Auckland, said he borrowed the Death Eater's name,
"…because Malfoy is a character in the books with a bad reputation who is ultimately redeemed and I'm trying to redeem the reputation of our native wasps"
Of the estimated 3000 wasp species in New Zealand, only about two-thirds are scientifically accounted for. Saunders' main concern is that due to the lack of taxonomy and conservation planning for these insects, the biologically diverse country might lose unique species and never know it.
Jason Isaacs, who portrayed Lucius Malfoy in the Potter films, responded to Saunders' taxonomy of the wasp on Twitter with his typical wit,
He'd be better as a variety of Enterobius Vermicularis, but I suppose a pathetically stingless wannabe-Bee fits too. https://t.co/2yo0eJJPyP

— Jason Isaacs (@jasonsfolly) October 11, 2017
Saunders is also conducting research on the viability of a parasitic wasp to control the brown marmorated stink bug, an invasive species that is currently causing destruction in North America and parts of Europe. Read more about Saunders' research here, and scroll down for a special message from Jason Isaacs!