Daniel Radcliffe's newest film 'Jungle', and much more!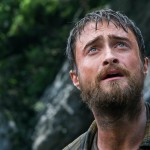 Oct 19, 2017
In Forbes's latest interview with Daniel Radcliffe, he discussed his new film Jungle, and what's gone on behind the scenes.
The film follows the Israeli tourist Yossi Ghinsberg who traveled to Bolivias jungles and found himself completely stranded. Simon Thompson sat down with Daniel, to discuss life after Potter, films, and everything in between.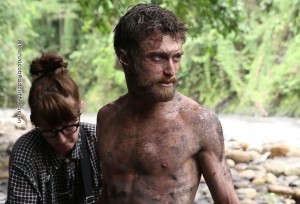 Simon asked him if 'seeking the extraordinary' describes his life after making the Potter films;
Daniel: "I guess it does, yeah, but I have never thought about it like that before. I honestly thought the question you were going to ask me was about the character going out to find the extraordinary and travel and as somebody who's never really traveled and done a gap year, how did I relate to him. I hadn't actually thought of it in those terms to be honest but thank you very much. My whole thing is that I'm in a position where I don't have to do things unless I want to do them and there are not many actors that are in that situation. I have the chance to just go after stuff that I love that is sometimes weird and different and stuff that I'm really passionate about and that is a very rare position to be in as an actor."
Daniel's chosen a wide range of roles, from the Boy Who Lived, to a haunted man in The Witch in Black, to a farting corpse in Swiss Army Man, all of which are creatively and physically challenging, which some actors don't have the chance to do.
Daniel: "There is something nice, as an actor, about being able to use your physicality in a role or anything that, as an actor, makes you feel like you've actually done a day's work is really welcome."
So how does Dan improve and invest in his own career?
Daniel: "I take lessons in things, I take singing lessons and I work with a dialect coach particularly for stage stuff. She's somebody that I've become very, very close to and so we now go through all my scripts together to bounce ideas around. I think I'm becoming more active in my career and in seeking out projects and then once I've found those projects actually becoming involved in the development of them and just keeping an eye on it, keeping them pushing forward. When I was first out of Potter or for a few years afterwards, I think I was kind of reluctant to and I thought my self as just an actor and didn't want to deal with the other part of it. You can do it that way but after a few years of that and there's a film you really want to happen and then it doesn't happen because it falls apart for whatever reason, and that has happened in the indie world a couple of times with me, if you can have a little bit of control over a project you start to take more interested and that's what I found myself doing."
They talk for a bit about investing, and he admits he's not a good investor and leaves it up to someone 'more adult' than him, but he does say that he'd be interested in directing, and what sort of finance that would go into it. Directing is a possibility, he says, but he wouldn't start with a big budget film. Stephen asks him about how quite a few of the Harry Potter cast have also appeared in Star Wars. Would he be adverse to starring in one as well?
Daniel: " I certainly wouldn't be averse to it but I would also be surprised. I would be surprised if they would want that to happen."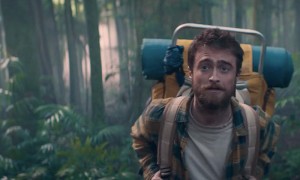 To read the rest of the interview, go here.
Dan took on an extreme diet for Jungle, and according to the Mirror ,  he originally conveyed that he ate only one boiled egg a day for two months to reach the physical look of Yossi Ghinsberg. Ginsberg said he sat and talked with Daniel,
"We sat, we talked, we went over the script. It was only when we started shooting I realised his strength of character. He was starving himself. He didn't have to. He was pretty thin to begin. But he wanted to feel what I did. He could not be there with a full tummy, eating steak and pretending he was starving in the jungle. He wanted to feel hungry. It was quite admirable to see him surviving on one hard boiled egg when there was a chef on site and nice food. We filmed for three months."
Because of how filming works, they shoot out of sequence which caused Dan to have to diet…twice, four weeks each time. Later reports revealed that Radcliffe actually consumed just one chicken breast and a protein bar per day to prepare for the role.
Yossi says that "Once Daniel was on board he did a lot of work talking to me and trying to get into my head, into my young head, trying to figure out how I was at that time." He also says that it was surreal seeing Dan playing him, even cutting a parasite out of his skull!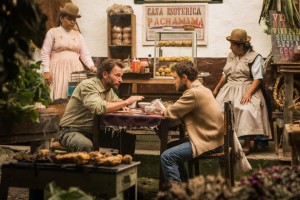 To see what else Yossi had to say about Daniel and his own ordeal in the jungle, read on here.
During the past week, Harvey Weinstein has been accused of sexual harassment – and Daniel has of course, spoken out about it. He told TIME that,
"People shouldn't want to sexually harass people in the first place, but hopefully this moment can at least prove that if you do have that urge you will not get away with it. I don't want the fear of being caught to be the thing that makes people not sexually harass people, but if that's what it takes… If there is something positive that can come out of all this awfulness then it will be that."
Leaky appreciates his speaking out about the issue, and Jungle premieres in limited cinemas on October 20th!
Watch a trailer for the film below: