REVIEW: "Yearbook" Makes Magic Fun for Muggles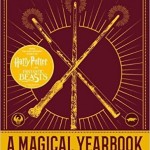 Dec 04, 2017
The latest edition to the Wizarding World library, A Magical Yearbook: A Cinematic Journey: Imagine, Draw, Create has arrived just in time for the holiday season. After a year of a few celebrated companion books and new editions from J.K. Rowling, such as the illustrated versions Prisoner of Azkaban and Fantastic Beasts and Where to Find Them, this colorful compendium of film images and activities was released quietly earlier this week. The modest 60-page volume seems unassuming on the outset but its pages are a Honeydukes of fun for Potter fans of all ages.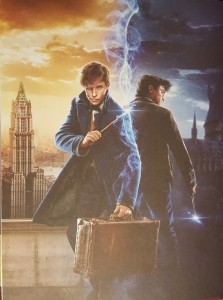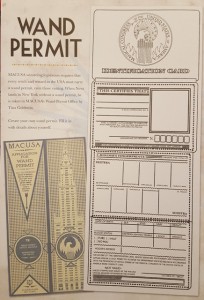 The contents are divided into two parts; one for Fantastic Beasts and the other dedicated to Harry Potter. In staying with the chronology of the saga, Fantastic Beasts is up first with some recognizable images and descriptions from the first film as well as some spellbinding hands-on fun including a wand design page, create your own spell area, and a wand permit identification card.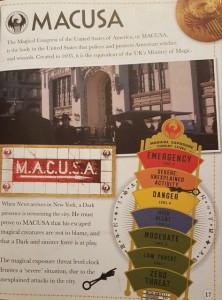 There's a brief discussion of MACUSA, and the sinister forces in their midst, complete with a magical threat level clock. Throughout this section there are designated pages for most of the characters in the film; a few with their own corresponding activity: calling all dress designers to create a new costume for Queenie! Readers also have the opportunity to write an exposé on Obscurials in the wizarding magazine Transfiguration Today, which might fall right line with some of Leaky's recent plot suppositions for the recently-named sequel Fantastic Beasts: The Crimes of Grindelwald. Of course, this section wouldn't be complete without a page or two devoted to the Beasts themselves, including the chance to color an adorable full-page Niffler.
The last half of the book documents Harry Potter in pictures by category, not the usual chronological walk down Privet Drive that fans peruse when typically re-visiting the series. There are pages naming friends and foes, and the four different Hogwarts Houses with characters from each. One full spread focuses on the three schools of the Triwizard Tournament and another on our favorite magical sport, Quidditch.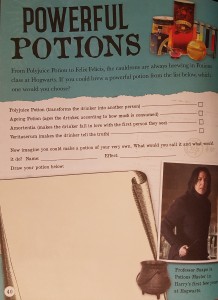 A few areas are dedicated to Hogwarts classes and their professors, which is reminiscent of the recent book documenting the British Library: A History of Magic Exhibition, but Yearbook includes a special section for creating your own potion.
The page for Dumbledore's Army is opposite the familiar faces of the Order of the Phoenix, which has its own matching game and soon after there's an activity that challenges the reader to consider the Deathly Hallows and how they would use one of these three powerful magical objects. Readers will also find a similar section on the Dementor's Kiss with a charming exercise on summoning a Patronus.
Interestingly, Albus Dumbledore and Lord Voldemort seem to be the stars of the Harry Potter section, each receiving a two-page spread complete with timelines, biographical facts and five or six pictures apiece.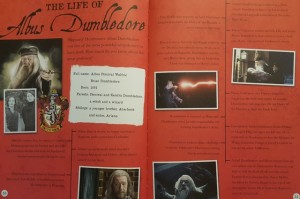 These Muggles had a ball exploring this latest companion book over a pint of pumpkin juice and give it two wands up. The contents may be more entertaining for younger wizards in the making but it certainly may be an excellent holiday gift for any Potter buff on your list. Could this new book end up under your tree or on your bookshelf this season? Let us know what you think of it and send us a pic of one of your completed activities!
A Magical Yearbook: A Cinematic Journey: Imagine, Draw, Create was released on November 28, 2017 from Warner Bros Entertainment, Inc. and Scholastic, Inc. and is available on Amazon.
Image credits: © J.K. Rowling/Pottermore Ltd. TM Warner Bros./Scholastic, Inc.