Happy Birthday, Ralph Fiennes!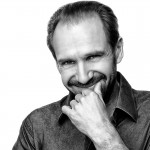 Dec 22, 2017
Ralph Fiennes is most well known to Potter fans for his portrayal of Lord Voldemort, one of the darkest wizards in history. He brought the infamous villain to life in Harry Potter and the Goblet of Fire, Harry Potter and the Order of the Phoenix, Harry Potter and the Half-Blood Prince, and both parts of Harry Potter and the Deathly Hallows. According to Imdb.com, after being shown conceptual drawings of the character by Mike Newell, Fiennes finally agreed: "The little kid in me that likes to dress up and be bad went 'Yeah! I want to do it!'".
This admission is not at all surprising. Fiennes, a renowned actor, has starred in six films nominated for Best Picture, including Schindler's List, Quiz Show, The English Patient, The Reader, The Hurt Locker, and The Grand Budapest Hotel, and also worked in many, many more. And within that extensive filmography, he's taken up the mantle of villainy numerous times, gaining all the experience necessary to immerse himself fully into the part of Voldemort.
Fiennes played the brooding Heathcliff in the adaptation of Emily Brontë's Wuthering Heights opposite Juliette Binoche in 1992.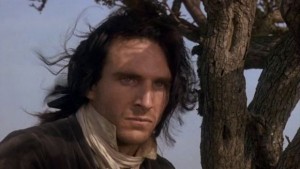 A year later he starred as Nazi officer Amon Goeth in Schindler's List, which earned him Golden Globe and Academy Award nominations in the Best Supporting Actor category.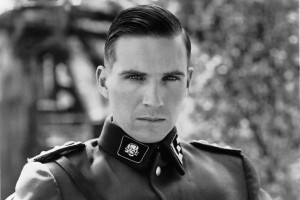 He continued his streak in 1994 portraying Charles van Doren in the aforementioned Quiz Show. Van Doren went down in infamy for throwing the game show on which he was a contestant.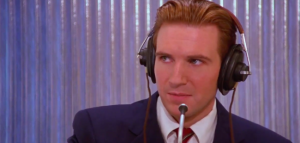 In 1996, Fiennes was again nominated for Golden Globes and Academy Awards, this time as Best Actor for his role in The English Patient as Count Laszlo de Almàsy, an explorer who engaged in a heated affair with the wife of his colleague and then turned spy for the Axis Powers after feeling betrayed by England during a fatal tragedy involving his lover.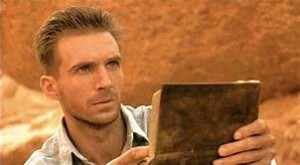 He also voiced Rameses in 1998s Prince of Egypt, getting deep into the part of the Egyptian Pharaoh who callously sentenced the Hebrew people to increasingly harsh slave labor and refused to free them upon Moses' pleas.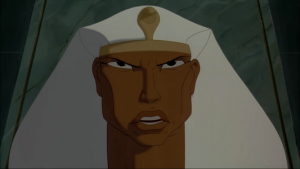 The role as Maurice Bendrix in The End of the Affair followed a year later. Yet again, Fiennes played a man obsessed with his former mistress, going so far as to hire a private investigator to stalk her in hopes of rekindling the relationship.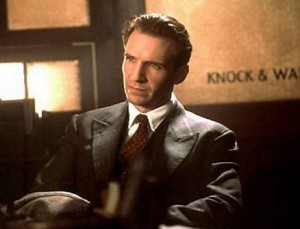 In 2002, he took on the final major villain before becoming Voldemort, and this one was, indeed, excellent preparation. Fiennes morphed into Francis Dolarhyde, a deranged and disfigured serial killer in the adaptation of Thomas Harris' Red Dragon.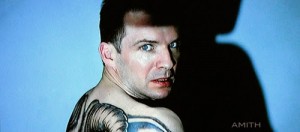 Then in 2005, he transformed into the Dark Lord for the first time–menacing, cruel, insane, and utterly terrifying. Aside from missing the iconic red eyes from the book (and we're okay with that, because the coldness in Fiennes' blue ones is equally effective), he captured Voldemort with crazed perfection.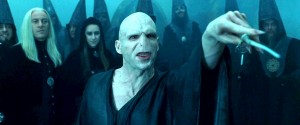 According to Imdb.com, Fiennes observed, "I tried not to play Voldemort over the top, and then I realized there's no other way." As creepy as he is, we're glad he went with it.
In the coming year, we'll be seeing Fiennes in The White Crow as Pushkin. He also directs the film about Russian ballet dancer Rudolph Nureyev.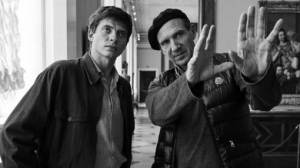 Leaky covered the Variety report on the upcoming film, which included this synopsis:
"Ralph Fiennes will intimately capture the raw physicality and brilliance of Nureyev, while David Hare's script delivers a tight and thrilling insight into his dangerous defection to the West in 1961 Paris, choreographed by the dancer's great friend, 21-year-old Parisian Clara Saint…In a finale at Le Bourget airport in Paris, 'The White Crow' climaxes with that global event, reenacting a day that captivated and stunned the world over and proved to be one of the West's greatest propaganda coups during the Cold War."
He'll also appear in the comedic interpretation of Sir Arthur Conan Doyle's classic crime stories, Holmes and Watson, in theaters Nov. 9, 2018. Fiennes will fill the shoes of yet another unforgettable villain, Moriarty. As reported by Leaky, Will Ferrell (Sherlock Holmes), John C. Reilly (Doctor Watson), and Hugh Laurie (Mycroft Holmes) will costar in the thrilling mystery adventure.
Though he played to the extremes of Voldemort's character, he brings layers of subtly, nuance, and wit to many of his roles, and we can't wait to see him shine in these future films. In honor of his birthday, we wish him continued success in his career–he's far more than an incredible villain (though we doubt Moriarty will be his last!)