Theater Round-Up: John Tiffany Awarded Queen's Honor, 'Cursed Child' Cast Heads to New York, and More!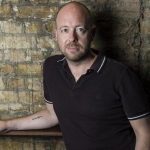 Jan 01, 2018
In an exciting week for theater news, Cursed Child director John Tiffany is among the Queen's honorees for 2017, and original cast members head for Broadway while the second run continues to dazzle in London. As always, the actors and crew stay busy year-round–sound designer Gareth Fry will host a workshop in February, and Jack Thorne's latest comes to Channel 4 in early January. Read on for more details!
John Tiffany Awarded New Year's Honor by Queen Elizabeth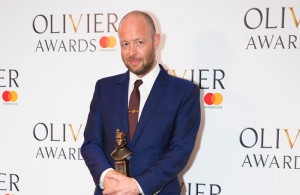 Broadway World announced the newly-released list of individuals to receive Queen Elizabeth's annual New Year's Honors. Among the distinguished few is John Tiffany, renowned for direction of the magical two-part production Harry Potter and the Cursed Child. Cursed Child has been a certified hit in the West End and shows no signs of diminishing interest.
In the new year, Tiffany will take his genius to Broadway, finally staging the wizarding production for fans on the American side of the pond. The transfer will boast seven original cast members and is expected by fans and critics alike to have a run that rivals the success seen in London.
For his achievements in this and many other performing arts masterpieces, Tiffany was made an Officer of the Order of the British Empire (OBE).
AWESOME news for our wonderful wizarding maestro. Huge Congratulations xx #honourslist#dowebownow? https://t.co/ZtJG1AJhIL

— James Howard (@JHowardActor) December 30, 2017
You can see Tiffany's magic touch at work in the musical production of Pinocchio, now playing, or make plans to register for a chance to snag tickets to Cursed Child on Broadway when the next round is released Feb. 7!
More tickets will be released via Ticketmaster Verified Fan on Feb 7, 2018. Registration dates will be announced soon! Please note, if you registered for the previous release you will need to register again for the chance to get ticket access. pic.twitter.com/Ru4rkmhve4

— Cursed Child NYC (@HPPlayNYC) December 20, 2017
Original Cursed Child Cast Heads to New York
With excitement and anticipation running high, many of those original Cursed Child cast members took to twitter to announce their official departure for the States, where they will soon begin preparing for the previews which open Mar. 16!
Paul Thornley, our grown-up Ron Weasley, seemed cheery about the change of scenery, simply telling England to "look after" herself.
Right England, I'm off for a while. Not sure when I'll be back but look after yourself. America, see you in a bit @HPPlayNYC@HPPlayLDN Let's be having you xx ??????? — Paul Thornley (@paulfthornley) December 21, 2017
Alex Price, who plays the matured Draco Malfoy, echoed Thornley's optimism, calling the move his "New York adventure."
The day has arrived and I'm off on my New York adventure with some insanely cool mates.Goodbye Blighty, Hello NYC! @HPPlayLDN@HPPlayNYC@MissDumezweni@paulfthornley@DickLeFenwick@Popski_emski@antoboyle@sam_clemmettpic.twitter.com/y6yQ6MRX6C — alex price (@alexpriceactor) December 28, 2017
Sam Clemmett, the conflicted Albus Potter, replied to Price's tweet with the promise that he and Anthony Boyle (Scorpius Malfoy) were not far behind!
Me and @antoboyle are right behind you buddy ?? — Sam Clemmett (@sam_clemmett) December 28, 2017
As soon as he found his travel buddy, that is…
NYC… I'm coming for you. The next chapter at Hogwarts is here…. once I've found @antoboyle at the airport. — Sam Clemmett (@sam_clemmett) December 29, 2017
Boyle's own tweet was brimming with nostalgia, as he mentioned all the distinctly British things he would miss, though he did, in fairness, call out the classic New York fare he was excited to become acquainted with.
Goodbye west Belfast, tayto, stew and Guinness. Hello New York, pizza, bagels and Hogwarts. @HPPlayNYC chapter two. — Anthony boyle (@antoboyle) December 29, 2017
Emma Lowndes, currently playing Ginny Weasley on the West End stage, joined the barrage of tweets to wish her Broadway counterpart and other Cursed Child actors well.
Love and luck to @Popski_emski@MissDumezweni@sam_clemmett@antoboyle@DickLeFenwick@alexpriceactor@paulfthornley on their wonderful way to New York City …. xx — Emma Lowndes ? (@EmmaMerrells) December 28, 2017
It looks to be a magical time for American members of the Potter-verse, and Broadway World taps the play as one to watch this season! (Given their record-breaking domination of the 2017 Olivier Awards, we're not at all surprised!)
Cursed Child London Continues to Enchant
The London production of Cursed Child continues to delight fans, including a few fellow veterans of the industry. Actress Dawn French attended a recent showing and gushed it was "properly magical in EVERY way." She called the cast "brilliant" and noted that she and her family "adored" the experience!
My total delight to see both parts of @HPPlayLDN today. A play about how to love. Properly magical in EVERY way. Brilliant cast. My family ADORED IT.congrats to @jk_rowling &all involved #keepthesecretspic.twitter.com/w9DRo71riQ — Dawn French (@Dawn_French) December 28, 2017
Toby Jones, who voiced the beloved House Elf, Dobby, also took in the production and hung about afterward to meet the cast.
Toby Jones, the voice of Dobby the House Elf in the Harry Potter films, met the cast of the West End production of #CursedChild. pic.twitter.com/pSlwDetQdb — Cursed Child Play (@HPPlayLDN) December 24, 2017
It was a wonderful year for the London group, which saw cast member Rakie Ayola (Hermione Granger-Weasley) win big at the BroadwayWorld UK Awards, and she, along with two other favorites, reminisced over the most memorable highlights from the 2017 run. With true grace and humility, Ayola does not cite her accolades, but rather calls herself blessed to have the best job in the West End!
Here's #CursedChild's @RakieAyola's favourite moment of 2017. pic.twitter.com/60sgGYxcMn — Cursed Child Play (@HPPlayLDN) December 31, 2017
Samuel Blenken, who portrays Scorpius, fondly recalled the opening night of the production.
Here's #CursedChild's @BlenkinSamuel's highlight of 2017. pic.twitter.com/rkwBbLkGxq — Cursed Child Play (@HPPlayLDN) December 31, 2017
Jamie Glover also presented himself as genuine and down-to-earth, saying that getting to play Harry Potter is, in itself, an incredible gift!
#CursedChild's Jamie Glover remembers his highlight of 2017. pic.twitter.com/JZJiXMxZS0 — Cursed Child Play (@HPPlayLDN) December 31, 2017
Workshop With Sound Designer Gareth Fry
Gareth Fry is the award-winning sound designer behind much of Harry Potter and the Cursed Child's magic, and now interested parties can apply to participate in a two-day workshop titled "The Story through Sound Design" offered by Complicité.
Applications now open for a 2 day workshop with the multi award-winning Sound Designer @garethfrysound. Just a few of his credits include Harry Potter #CursedChild, #TheEncounter, 2012 Olympic Games. Aimed at directors, writers & performers. https://t.co/oiU4JA5YJ5pic.twitter.com/sUpCCNohkR

— Complicite (@Complicite) December 14, 2017
The workshop, which will run Feb. 1-2, is described as follows on Complicite's official site:
"This two-day workshop explores how we hear and perceive the world around us and how we can apply that to making theatre. Participants will investigate a variety of artistic and technical concepts from the manipulation and reinforcement of voice, to the use of sound design within a performance context and the implications for storytelling. The workshop is designed to encourage and inspire directors, performers and writers in their use of sound, looking at general concepts and their approaches when collaborating with sound designers. No prior knowledge of sound or music is required."
The deadline to apply is Wednesday, Jan. 10, 2018!
Jack Thorne's Kiri Premieres Jan. 10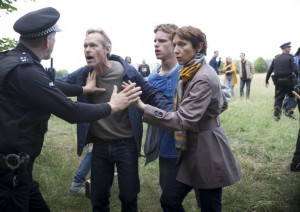 Cursed Child scribe Jack Thorne has a new four-part drama coming to Channel 4 Jan. 10. Kiri explores the complex nature of social work through the story of an abducted child who becomes the subject of a murder mystery and tangled investigation.
Though it certainly touches on dark material, director Euros Lyn told Digital Spy the series isn't as depressing, on the whole, as it sounds. He said:
"It's a dark tragedy, but it's not a misery-fest because there is such amazing humour threaded throughout it…

"Ultimately, it's about the triumph of the human spirit and that warmth Jack has towards his characters and all our actors have brought to their performances. It's about the power of optimism and hope."
Bringing something positive out of such disheartening subject matter is no doubt due to Thorne's gifted writing, and that alone makes it worth the watch! Digital Spy calls the first episode "brilliant," so tune in Wednesday, Jan. 10 at 9 p.m. on Channel 4.