Waterstones London to Host Jim Kay and Olivia Lomenech Gill for 'Harry Potter Book Night'!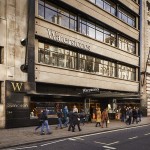 Jan 14, 2018
Waterstones announced special plans for celebrating Bloomsbury's Harry Potter Book Night 2018 event at its London-Picadilly location. Europe's largest bookshop will host renowned illustrators Jim Kay and Olivia Lomenech Gill for a discussion touching on this year's announced theme–Fantastic Beasts!
According to Waterstones' official site, the event will begin at 6:30 p.m. on Thursday, Feb. 1, giving attendees the "opportunity to hear from both Jim and Olivia as they chart their influences and inspiration for approaching one of the nation's most loved series, and the pressures that come with it as a celebration of Harry Potter Book Night. "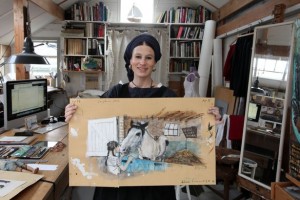 Gill was tapped to bring Rowlings' elaborately-described magical creatures to life in the illustrated edition of Fantastic Beasts and Where to Find Them, released in stores Nov. 7, 2018. From the Acromantula to the Yeti, with a host of incredible beasts catalogued with encyclopedic detail between, the new edition is a wonderful addition to any fan collection.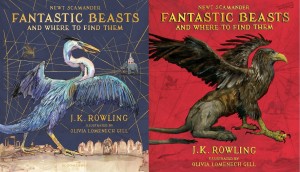 In an exclusive interview with Leaky discussing the creation of the book, Gill commented on the difficulty of visualizing the beasts, hinting at the inside information Waterstones' guests will be privy to. She said, "Try to put together an eagle and a lion – as you can imagine, it's not natural!"
Our interviewer noted that her illustrations are "more sketchy than Kay's Potter illustrations, and perfectly mimic what I'd imagine to be Newt's magizoologist diary, but in even more amounts of detail. They were a joy to behold!"
An evening with Gill is clearly a fitting way to spend a Book Night celebrating the lovingly-drawn, painstakingly-investigated work of Newt Scamander. The addition of Jim Kay, illustrator of Harry Potter and the Philosopher's Stone, Harry Potter and the Chamber of Secrets, and Harry Potter and the Prisoner of Azkaban editions, is a less obvious inclusion.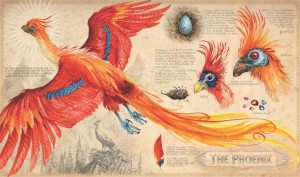 But Kay has been called upon to interpret the mythical phoenix Fawkes and the hippogriff Buckbeak, among other beasts featured in the first three installments of Rowlings' Harry Potter series, and he can speak to the incorporation of those amazing creatures into depictions of her wizarding world.
The forum will be chaired by Emily Drabble, head of Children's Books and Promotions at Booktrust, the UKs foremost children's reading charity. Waterstones cardholders may purchase event tickets for £3 apiece, while general admission tickets cost £5. Fans can book tickets through Waterstones' online site now!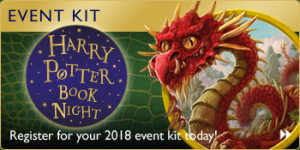 Fans outside of traveling distance to London (and without magical means of rectifying that) can check with their local bookstores for information on other Harry Potter Book Night 2018 events. Or check out Leaky's report on Bloomsbury's 2018 announcement, which includes details on hosting your own celebration and signing up for their Harry Potter newsletter!