Theater Round-Up: 'Harry Potter' and 'Cursed Child' Alums Support the Old Vic, New 42nd Street and #TimesUp!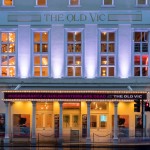 Feb 19, 2018
This week in theater news, Harry Potter alums joined the call to support 200 inspiring years of theater at the Old Vic as ambassadors headlining numerous programs and special events. New 42nd Street also announced it will award J.K. Rowling the New Victory Arts Award and host a benefit showing of Harry Potter and the Cursed Child to coincide with its annual fundraising gala. Last, Harry Potter alums and other industry notables, including Cursed Child's Noma Dumezweni, signed a letter in support of the #TimesUp movement in hopes of bolstering the momentum gained and advocating for continued change. Read on for more details!
Old Vic Celebrates 200th Anniversary with Star-Studded Initiatives
The Old Vic is preparing to mark its 200th anniversary with a gauntlet of programs and special events featuring many of Britain's most renowned actors and actresses–and a few American's who have been lucky enough to grace the stage. Among the honored are a number of stars well-known for their roles in the Harry Potter film series.
So far, Ralph Fiennes (Lord Voldemort), Imelda Staunton (Dolores Umbridge), Helen McCrory (Narcissa Malfoy), Daniel Radcliffe (Harry Potter), Bill Nighy (Rufus Scrimgeour), Julie Walters (Molly Weasley) and Toby Jones (Dobby) have been named as participants.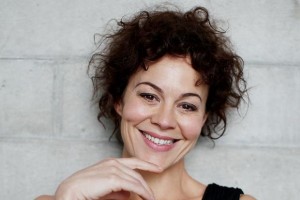 The Stage reports that McCory, who recently received the royal honor Order of the British Empire (OBE), will host an acting workshop for hopeful young performers.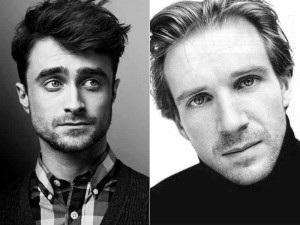 According to the Independent, Radcliffe and Fiennes will join actors offering tribute to the Old Vic through special messages during the anniversary week in May.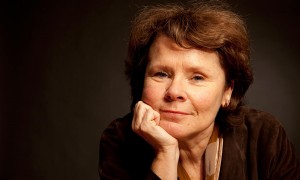 Staunton recalled her first encounter with the Old Vic, how it inspired her in her career and its continuing importance in world of theater for the Evening Standard, saying:
"I first sat in this theatre in 1971 watching Long Day's Journey Into Night with Laurence Olivier and Constance Cummings and it was really hot, boiling. I sat at the back and that utterly totally ignited my desire and need to do this. And the Old Vic was historic then and to think of the amount of people who have stood on that stage, I do think it counts for something."
On that note, WhatsOnStage covered artistic director Matthew Warchus' moving testimonial to this enduring institution. His comments further explain the Old Vic's long-standing appeal on the theater scene and its status among the acting community, who return to it again and again with great affection and now support it in its aging glory. He said:
"For me, it's essential to recognise that the illustrious history of this building is also characterised by mischief, populism, sometimes breath-taking boldness and risk. Above all, it's been a place full of youthful vitality and an urge to reinvent itself to stay relevant."
That being the case, passing the significant 200-year mark will in no way inhibit its ongoing impact! Cheers–and look for upcoming updates on these and other events such as stage appearances, curated monologues and more!
New 42nd Street to Honor J.K. Rowling and Host 'Cursed Child' Performance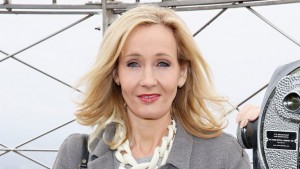 At their annual gala Saturday, May 12, the New 42nd Street will award J.K. Rowling with its New Victory Arts Award and host a charity staging of Harry Potter and the Cursed Child at the Lyric Theater. Proceeds from the event bolster the non-profit's arts education and youth employment programs, and the award is given to a "person or organization whose concern for the well-being of children is matched by their belief that the arts and arts education stimulate imagination and creativity."
Chairman of the Board Fiona Rudin spoke to Broadway World about J.K. Rowling's contributions, which make her a fitting candidate for the award. She said:
"J.K. Rowling has inspired generations of young people to read, imagine and create. In my mind there is no one more deserving to be recognized for bringing kids to the arts and arts to kids."
Rowling will not attend the gala in person, but the recognition is no doubt appreciated, and those intending the benefit performance are surely in for a charming evening! Premium tickets to the production and gala have sold out, but performance-only tickets are still available.
Noma Dumezweni Joins #TimesUp Movement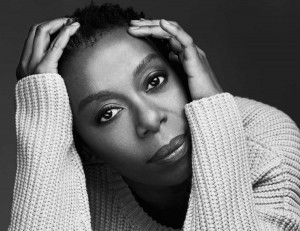 Noma Dumezweni, best known to Potter fans for portraying Hermione Granger-Weasley in the original production of Harry Potter and the Cursed Child and upcoming Broadway run, joins Harry Potter alums Emma Thompson and Emma Watson, as well as many others, in supporting the #TimesUp movement.
According to the Stage, performers, writers and directors signed an open letter calling for change in the entertainment industry and our culture at large, hoping to make a far-reaching statement in the days leading up to the BAFTAs. Citing this as a "critical juncture," the full letter included the following statement:
"This solidarity between women – activists and survivors – across all industries is what inspired Time's Up and what continues to galvanise us. This movement is bigger than just a change in our industry alone. This movement is intersectional, with conversations across race, class, community, ability and work environment, to talk about the imbalance of power."
The letter went on to ask:
"So, what is our industry's role in promoting a vision of an equal society? We believe it is huge. We believe we need to use our power as communicators and connectors to shift the way society sees and treats us. We need to examine the kind of womanhood our industry promotes and sells to the world.

There is no question that Time's Up should be and will be a global movement. A movement that is defined and led by those affected by the problem, not by those in power."
The petition then ended with a charge:
"Finally, we are talking to each other, talking to our employers, our unions, our male allies and challenging our perpetrators and their enablers. Where there was isolation and silence in the film industry there is now connection and voice. Where there was internalisation and self-blame, there is now self-analysis and interrogation. We are connecting and partnering with our fellow workers, women and men, in a truly transformational way. Such unity has been inspirational for all of us. We want you to be part of this.

If you have said "time's up", if the stories you have read in the papers have resonated and distressed you – join us in shifting the dial. Let's make 2018 the year that time was up on sexual harassment and abuse. This is your moment too."
Read the letter in full here.