Eddie Redmayne Talks 'Early Man,' 'The Aeronauts' and 'Crimes of Grindelwald'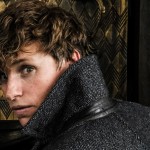 Feb 22, 2018
Eddie Redmayne is making the rounds to promote Early Man, the latest film from Aardman Animations, which is now in theaters, and it's only natural that his upcoming projects will come up in the course of conversation. In a recent phone interview with Collider he not only discussed the stop-motion film and the voiceover process, but he also addressed his other highly-anticipated ventures, The Aeronauts with The Theory of Everything costar Felicity Jones and his return to the wizarding world in Fantastic Beasts: The Crimes of Grindelwald.
In Early Man, Redmayne voices caveman Dug, who lives at a critical point between the Stone and Bronze Ages, which is brought to a head when Dug is tasked with competing in a climactic soccer tournament that will decide the fate of his people. It's an interesting choice for Redmayne who, in recent years, has become well known for his dramatic work.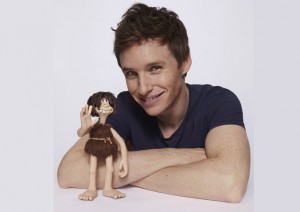 In his interview with Collider, he explained how he became attached to the project:
"I was genuinely just asked if I wanted to do it and I have had some slightly shoddy experiences with voiceover work before, where people hire you because you're an actor and then when you find yourself in the booth, you sort of open your mouth and you see their look of frights and shock- where, perhaps, they don't love your voice as much as they thought. So, because I had so much love for [director] Nick Park I didn't want to be the one to butcher it. When I was offered it, I asked him if there was any chance we could have a session in which we mess around with it, so he could just check that he wanted to hire me. So, we had the most amazing couple of hours trying hundreds of different voices, and him showing me some early animation with Dug and all this and it was great."
The decision to test the process and make sure he was a good fit for the role was an extremely insightful move on Redmayne's part. It shows his dedication to preparing for any character he takes on. In fact, he revealed that a surprising amount of time and repetition went into perfecting the voice-work. He commented:
"I would say they'd be surprised by how many times you say the same line. Nick is ridiculous- he's like the most generous spirited man in the world, but you can do one line hundreds of times and you can tell because he has always got a smile on his face but you begin to read when he's super happy and when he is just sort of okay. So you'll do it for 5 minutes or 10 minutes on the same line and eventually you'll go, 'Nick, when you say the line,' or whenever he says it his voice sort of explodes into Wallace and Gromit and every single one of his characters he has ever played, and he does it so perfectly that you then try and copy that, basically."
In addition to divulging behind-the-scenes information on the making of Early Man, Redmayne also confirmed that he is set to star in The Aeronauts, re-teaming with Felicity Jones in what ought to be another successful pairing. Up to this point, his participation in the film was listed as rumored, speculation covered by Leaky in November.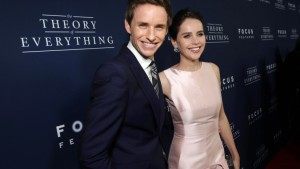 The story, written by Tom Harper, who also directs, and Cursed Child's Jack Thorne, tells the true story of pilot Amelia Wren (Jones) and scientist James Glaisher as they set out on an exploratory adventure by hot air balloon. While traversing the skies, they are forced do more than research–they must also fight for their very lives. It sounds like an intense ride, and it's exciting that Redmayne will be a part of it! He acknowledged:
"We start shooting in the summer and it was a script that came out of the blue that just completely floored me. I found it incredibly moving, incredibly original, and a film of wonder. When I heard that Felicity was being offered the other part, I thought it would be an amazing opportunity because I just adore working with her, and we challenge each other. It was a no brainer really."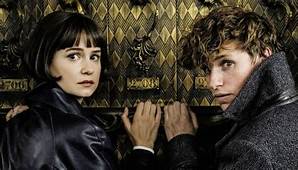 But while he felt free to comment on The Aeronauts, Redmayne was predictably selective when discussing Fantastic Beasts: The Crimes of Grindelwald, keeping all secrets under wraps. He could not discuss the closely-guarded plot or give details about the magical creatures they'll encounter, but he did talk about the production schedule of the sequel as compared to the first installment. He said:
"I think it may have been ever so slightly longer. It's a most intricate script and she's woven these extraordinary threads that pull you back into the world of Potter and collect the beasts lore, the sort of Potter lore. I've been so lucky in the past 4 years to work with Jo and to work with Nick Park, who I think are two of the great storytellers. What is amazing about working with Jo is that she does it because of how passionate she is about her characters. It oozes from every pore of her and you feel so inspired, basically, working on one of her pieces because you know how much she cares about every single character. That's a wonderful thing."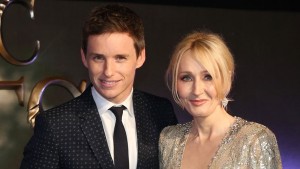 We're not at all surprised that Redmayne picked up on Rowling's deep commitment to her story. Having her as a resource was undoubtedly a valuable help and a significant inspiration to the actors on set. Redmayne admitted that they took every opportunity to ply her for hints at the trajectory of their character's storylines, saying:
"Well, the truth is, to be honest with you, whenever Jo comes to set, which was quite a lot more on Beasts on the second one than on the first film, you will always see a crowd of actors surrounding her, desperately trying to eek out information about information about the characters. One of the wonderful things is that she responds to what she's seeing in the rushes and her sense of where the story is going, or what her interpretation of what the characters are. She will then respond to how actors are performing it, and that is a lovely thing. The answer is you get snip-its, but always with the sort of caveat that it could change. It's pretty exciting."
Whether or not Rowling has all the details of the five-part series worked out, we're confident the story is in good hands. If we've learned anything from the intricacy of the Harry Potter plot, it's that she is a consummate master at weaving a cohesive, engaging and surprising tale!
Redmayne's revelations didn't stop there, however. He also joined Fantastic Beasts costar Dan Fogler (Jacob Kowalski) in a recent podcast discussing the sequel. Parental guidance is recommended due to mentions of drug use, language and adult themes, but it's pretty hilarious hearing how excited Dan gets introducing Eddie as the latest guest on his podcast, even though he's his costar!
NEW #4dxperience podcast listen NOW! @RedmayneBR@EddRedmayneFans ENJOY! #FantasticBeasts2https://t.co/Zo48lWi6QR

— Dan Fogler (@mrdanfogler) February 16, 2018
Eddie revealed that he auditioned for Darth Vader in Star Wars, speaks to Dan about Early Man (the episode was recorded at the premiere), the craziness of Funko POP figures, the appeal of playing Newt as a quiet and mildly uncomfortable character. He also spoke about seeing Cursed Child  (and Hamilton), and said he loved it, and had worked with writer Jack Thorne previously. Dan also asked Eddie what he thought Newt's most dangerous creature is:
"I quite liked the Swooping Evil. This is Eddie talking, rather than Newt, but I loved the idea of weaponising him, which is probably all kinds of wrong … I loved that Newt was just as in love with the more vicious creatures, not just all the pretty sweet ones"
Dan then gives his input:
"My theory is the Niffler's the most vicious. He could take the obscurus and put it in his pouch, and the obscurus would just be living in this alternate pouch dimension."
They also spoke about filming the second Fantastic Beasts film, and Jude Law's role as Dumbledore in Crimes of Grindelwald:
Eddie: "It's so delicate and intricate, I felt like I had a sense in the first film of what I was going to see, but this one I have no idea … also lovely to have new people to come!"

Dan: "How was it with Jude?"

Eddie: "I love that guy. It's weird, the acting thing. I found, when I first started, that it's quite a solitary profession. You go from one band or family and jump to the next, but if – for example -you're in the crew, quite often camera teams will move together and work together, whereas the actors are the solitary ones. The lovely thing with having acted for a while is getting to work with people you know, friends and that kind of thing. Jude is someone I knew socially for a few years and loved working with him."
Check out Fogler's podcast below for more conversations about J.K. Rowling, shooting the film and more, and read Redmayne's full interview with Collider here!