Happy Birthday, Katherine Waterston!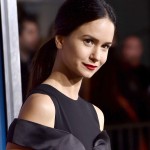 Mar 03, 2018
Today, we celebrate the birthday of Katherine Waterston, who began working in the television and film industries over a decade ago, but truly broke onto the scene in Fantastic Beasts and Where to Find Them as the indefatigable Tina Goldstein.
She befuddled us as a stodgy ex-auror determined to nab Newt Scamander for rule-breaking, then endeared us to her for her compassion and bravery–willing to face down Graves, willing to help Credence, willing to stick by Newt, in the end. In an interview with Female First , covered by Leaky last year, Waterston explained her approach to playing the newest wizarding heroine:
"[Tina] seemed to totally doubt herself and to suspect that she wasn't good enough and, yet, simultaneously, she possessed a confidence, a conviction that she could be great. She's on a confidence rollercoaster— when she fails at something, it confirms the worst suspicions she has about herself, and when she succeeds at something, it confirms the greatest hopes she has for herself. I just found that quality – that seesawing between insecurity and confidence – really beautiful, and a condition, I think, that any human being can relate to it."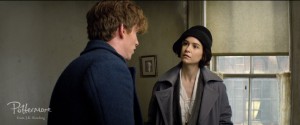 Waterston then went on to discuss the connection between her character and Newt Scamander, played by Eddie Redmayne, and the evolution they went through over the course of the film. She observed:
"They start to recognize that they're both outsiders and both a little bit odd, I suppose, and I love that. It's really tough to be weird until you find other weirdos [laughs]. I think that is beautifully woven into the story from the moment that they notice each other. In many ways, they're both just starting to become the people they will be; they're kind of dipping their toe in.

Something I think is interesting about the film is that it's a coming-of-age story about adults. Even though Newt, Tina, Queen, and Jacob are technically all adults, in their own individual ways they are each a bit stunted, but as they come together – maybe even because they come together – they, finally, begin to 'come into their own.'"
Waterston portrayed Tina's mix of strength, determination, gentleness and empathy perfectly, and she, too, has come into her own, pouring her talent into numerous other big screen projects in the last year.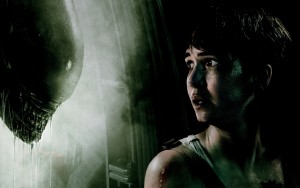 In 2017, Waterston starred as Daniels in Alien: Covenant, a prequel in the classic alien franchise; Sylvia Harrison in the heist film, Logan Lucky; and Marguerite Westinghouse in The Current War, the historical drama covering the battle between pioneering inventors George Westinghouse and Thomas Alva Edison.
Waterston's success in film will continue into this year with four new films in post-production. She'll appear in the drama State Like Sheep as Katherine, a woman struggling through the wake of her husband's suicide and the repercussions of his former double life .
Next, Waterston stars in Mid '90s as Dabney. The comedy, written and directed by Jonah Hill, tells the story of a boy growing up in mid-90s Los Angeles.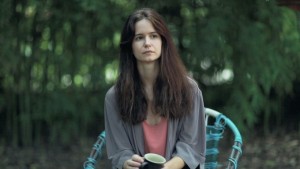 Third, Waterston is set to portray Tell in another foray into science fiction in Fluidic, co-written by Craig Cunningham and Jeremiah Jones, who also directs. Imdb.com describes the film as "an elliptical tale of three couples who are magnetically drawn together. Love becomes electric as they struggle to connect, disconnect, or reconnect with their partner."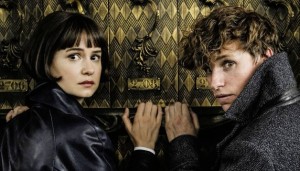 Finally, Potter fans eagerly anticipate the upcoming Fantastic Beasts: The Crimes of Grindelwald in which Waterston reprises her role as Tina. She'll take to the streets of Paris alongside sister Queenie and lovably devoted No-Maj Jacob Kowalski to aid Newt and a young Albus Dumbledore in the quest to bring the escaped Grindelwald back to custody and combat his reign of terror in Europe. The film opens Nov. 16, and the days can't tick by quick enough!
We can't wait to see what the future holds for Waterston, not only because it means we'll be seeing so much more of our favorite witches and wizards as they travel the world–and fight to save it–but also because she'll undoubtedly bring those experiences to other films for years to come, and we wish her great success. Coming into her own is the best of birthday gifts!