Theater Round-Up: Olivier Awards Nominations, 'Cursed Child' News, and More!
Mar 07, 2018
This has been a busy and exciting week in theater, seeing the release of the Olivier Awards nominations, which tapped more than one charmed and talented Harry Potter alum for the honor. Big news for Harry Potter and the Cursed Child also continued to dominate social media sites for theater on both sides of the pond with the London production celebrating its WhatsOnStage wins and ongoing success and the Broadway production nearing the official opening! Upcoming benefit events were announced as well–one celebrating International Women's Day with a symposium and special performance of Frozen and the second celebrating John Tiffany at the New York Theatre Workshop's 2018 Gala. Read on for more details!
Olivier Awards Nominations Announced
The Olivier Awards nominations were announced yesterday, and the impact of Harry Potter and the Cursed Child's banner 2017 year still resonates. According to Official London Theatre, Hamilton broke the record of 11 nominations set by Cursed Child last year, bringing in 13 nominations of its own. Harry Potter fans will now anxiously wait for the April 8 ceremony to see if Cursed Child's record-setting nine wins will stand–or fall–and that's not the only dramatic race for Harry Potter fans!
Alums Imelda Staunton (Dolores Umbridge) and Shirley Henderson (Moaning Myrtle) are competing against one another for Best Actress in a Musical. Staunton was nominated for her role in Follies, while Henderson got the nod for Girl From the North Country.
Best Actress in a Musical nominees: @deejanie, Shirley Henderson, Imelda Staunton and Josie Walker #OlivierAwardspic.twitter.com/0IkrzuYzOJ

— Olivier Awards (@OlivierAwards) March 6, 2018
Incredibly, Staunton was nominated for a second Olivier in the Best Actress category for her performance in Who's Afraid of Virginia Woolf?
Best Actress nominees: @donnellylaura1, Lesley Manville, @AudraEqualityMc and Imelda Staunton #OlivierAwardspic.twitter.com/OMVEESs2Mq

— Olivier Awards (@OlivierAwards) March 6, 2018
Henderson's costar and fellow Potter alum Ciarán Hinds (Aberforth Dumbledore) snagged a nomination of his own for his portrayal in Girl From the North Country.
Best Actor in a Musical nominees: Ciarán Hinds, John McCrea, @GilesTerera and @JamWestman#OlivierAwardspic.twitter.com/KrgxZcq6IT

— Olivier Awards (@OlivierAwards) March 6, 2018
And, finally, in a grand coup, Sonia Friedman productions and co-productions brought in a total 18 nominations, including one for The Ferryman in the Best New Play category!
We are delighted that SFP productions and co-productions have received 18 nominations at the 2018 @OlivierAwards. We are so proud of all our extraordinarily talented companies working across all of our 16 productions in the past year.

— Sonia Friedman Productions (@SFP_London) March 6, 2018
.@AmericanAir Best New Play nominees: @theferrymanplay, @InkThePlay, Network and @OsloPlay#OlivierAwardspic.twitter.com/6voBLhnAYG

— Olivier Awards (@OlivierAwards) March 6, 2018
For those interested in seeing The Ferryman on Broadway, Sonia Friedman Productions, along with Neal Street Productions, announced that tickets for the Jez Butterworth transfer went on sale March 5 and may be purchased here. Broadway World also reported that previews will begin Oct. 2 in advance of the Sunday, Oct. 21 premiere.
As usual, the stars of the Harry Potter productions do not disappoint, continuing to entertain and amaze in all genres of the performing arts!
Harry Potter and the Cursed Child–London
Leaky recently reported on the WhatsOnStage annual awards announced Sunday, Feb. 25, which revealed the unsurprising but still exciting news of wins for the London production of Harry Potter and the Cursed Child. The magical show won Best Poster and Best West End Show, and the cast and crew came together to celebrate the honor in a manner befitting the occasion–by enjoying a beautiful cake decorated with the iconic Cursed Child nest.
We celebrated #CursedChild's #WOSAwards wins the only way we know how… with cake! Thanks to everyone who voted for us! #BestWestEndShowpic.twitter.com/WzXLISJWRs — Cursed Child Play (@HPPlayLDN) February 28, 2018
The continued popularity of the show has been a boon for the theater industry which, according to the Telegraph, had its "most successful year since records began." Box office profits have increased nine percent since 2016, when Cursed Child premiered, with over 15 million theater tickets sold in 2017 alone, due in large part to the enchanting effect of Cursed Child as well as the success of other productions such as Hamilton, Hamlet, Angels in America and Ink.
Given the charmed response to the new wave of productions in the West End, and Cursed Child specifically, we expect the trend to continue and for Cursed Child to continue racking up awards commensurate with that success. Next up, Imogen Heap, composer for Harry Potter and the Cursed Child, will receive MPGs Inspiration Award!
Imogen Heap (@imogenheap) to receive the MPG's Inspiration Award at the 2018 #MPGAwards! Award sponsored by Audio Note Read more at: https://t.co/XhuFVMpXCHpic.twitter.com/uzIUlpBSMU — Music Producers Guild (@ukMPG) February 27, 2018
Congratulations to everyone connected with the Cursed Child production–each contribution is important to creating a truly magical and memorable experience!
Harry Potter and the Cursed Child–New York
As Cursed Child London's run proves unstoppable, the Broadway production presses on full steam ahead. Previews begin in less than two weeks, and the Lyric theater ready to stage the event and change American theater for the foreseeable future.
Something magical has happened on 43rd Street… A 150 foot wing designed by Christine Jones and Brett J. Banakis and iconic Cursed Child nest now adorn the Lyric Theatre. #CursedChildNYCpic.twitter.com/XmsVlfimED — Cursed Child NYC (@HPPlayNYC) February 28, 2018
In addition to that exciting news, Leaky also reported that Harry Potter and the Cursed Child New York will begin releasing a special batch of "Friday Forty" tickets through Today Tix weekly starting this Friday, March 9!
We're thrilled to announce the Friday Forty for #CursedChildNYC. Starting on 3/9, enter each Friday for a chance at $40 tickets ($20 per part) to @HPPlayNYC, exclusively on TodayTix. #FridayFortyNYC pic.twitter.com/IitmWjDLq7 — TodayTix (@TodayTix) March 2, 2018
March 9 will be the first #CursedChildNYC Friday Forty! Every Friday 40 tickets for every performance the following week will be released via @TodayTix at $40 ($20 per part). Find out more below and at https://t.co/JjPFcQAN0Z#FridayFortyNYCpic.twitter.com/TfLON065em — Cursed Child NYC (@HPPlayNYC) March 2, 2018
As reported, the official press release gives all the details on how to win one of these limited tickets:
"Entries will be accepted via TodayTix each Friday from 12:01 AM ET until 1:00 PM ET for the following week's performances. Winners will be notified between 1:00 PM ET and 5:00 PM ET. Winners pay $40 total ($20 per Part) per person, securing a seat for both Part One and Part Two in consecutive performances the following week. Winners are able to purchase a maximum of two tickets for both Part One and Part Two in one transaction. Winners can pickup tickets at the box office on the day of their performance. To ensure that as many people as possible have the chance to access these low price tickets, they are only available to buy via the official website, TodayTix.com or the TodayTix App. It is not possible to purchase these tickets in person at the Lyric Theatre or anywhere else."
What an incredible opportunity for fans desperate to attend the one-of-a-kind theatrical production, which features seven members of the original London cast–so keep up with Leaky for all the latest Cursed Child news!
International Women's Day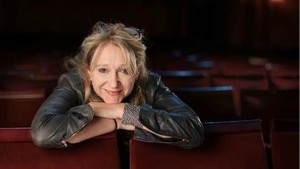 In celebration of International Women's Day, St. James Theater will host two special events in partnership with Disney Theatrical Productions and the Actors Fund. The event held on Monday, March 12 is a symposium titled "Women's Day on Broadway: Celebrating Stories By, For, and About Women." TheaterMania describes the first event as follows:
"The free symposium will present four panel discussions: Spotlighting Marquee Women, hosted by CBS This Morning cohost Gayle King; Creating Leading Ladies, led by Whoopi Goldberg; Emerging From the Wings, moderated by ABC's Nightline anchor Juju Chang; and Pioneering a New (Broad)way, hosted by former NBC's Today show cohost Meredith Vieira2018 
Sonia Friedman, producer of Harry Potter and the Cursed Child, is listed among the panelists, many of whom are renowned in the theater industry. The panels also include other prominent figures, such as authors Tina Fey (Mean Girls) and Marsha Norman (The Color Purple).
The second special event will be a benefit performance of Frozen shown on Wednesday, March 14 at 8 p.m. Proceeds will go to the Phyllis Newman Women's Health Initiative of the Actors Fund, offering "women in entertainment and performing arts across the country a safe place to go to address serious medical concerns and get confidential and compassionate help." For more information on the March 12 symposium and the March 14 production of Frozen, read here.
New York Theatre Workshop's 2018 Gala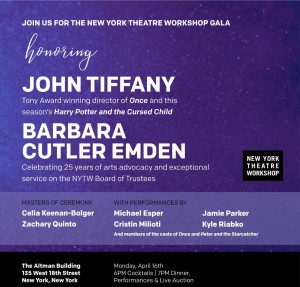 The New York Theatre Workshop (NYTW) announced it will honor director John Tiffany at its 2018 Annual Gala on April 16. Tiffany is well known for his Tony-award winning play Once, as well as for the visually-stunning and Olivier-award winning Harry Potter and the Cursed Child, which begins Broadway previews this month!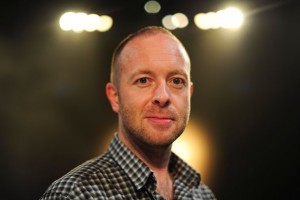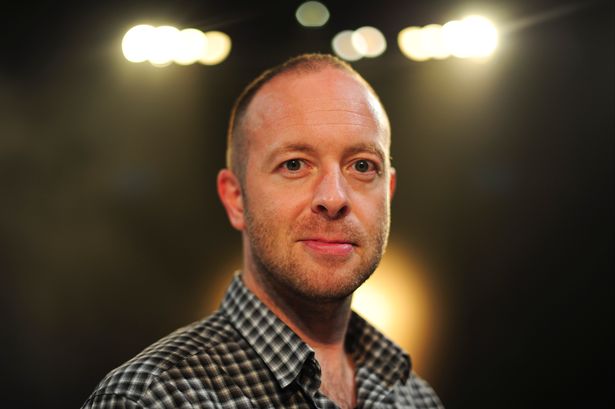 Broadway World described the special event as follows:
"The evening's program will be scripted by Issac Oliver (Intimacy Idiot), will be directed by Kevin Cahoon (Tastiskank), and features musical direction by Charlie Alterman (Pippin). The live auction will be conducted by Christie's Auctioneer Robbie Gordy."
Cursed Child alum Jamie Parker (Harry Potter) will be among the esteemed featured performers, and NYTW Board of Trustees member Barbara Cutler Emden will be celebrated alongside Tiffany. The Gala will be chaired by Sonia Friedman, Colin Callendar and James B. Emden.
The benefit event has a significant impact on the off-Broadway company and the surrounding arts community. Broadway World reported:
"Funds raised at this one-night only event help NYTW to mount five world class productions each season and to share them with more than 40,000 audience members. Proceeds also support NYTW's Artist Workshop activities through which nearly 2,000 artists develop more than 80 projects each year and their Education Initiatives including Learning Workshop, Mind the Gap, and Public Programs that serve over 1,600 students of all ages."
It sounds like an amazing honor for Tiffany, as well as an amazing cause! Tickets to the Gala may be purchased here.