Theater Round-Up: Interviews with J.K. Rowling, Jack Thorne, John Tiffany, 'Cursed Child' Stars and Much More!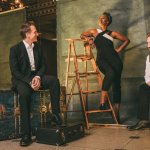 Feb 26, 2018
This week in theater news, prominent Harry Potter and the Cursed Child collaborators, including J.K. Rowling, the show's stars and more, discussed the big move to Broadway in new interviews from the New York Times and Broadway.com. An ocean away, the London production revealed news of its own upcoming changes, which will result in adapted showings for a special segment of the fan base.
On another note, the WhatsOnStage award winners were announced and, as expected, Cursed Child and associates were among the honored few. Finally, Cursed Child writer Jack Thorne looks to continue his success with two new productions–and these on the silver screen! Read on for more details.
Rowling, Tiffany, Thorne and Friedman Discuss Move to Broadway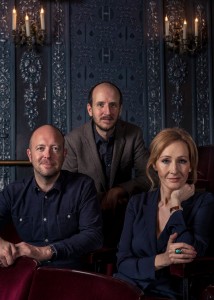 Harry Potter and the Cursed Child opens for previews in New York on March 16. Anticipation continues to run high, and each batch of tickets sells out within hours. It would appear the magic and momentum begun in London two years ago at the Palace Theatre will transfer to Broadway seamlessly as Sonia Friedman Productions, John Tiffany and Jack Thorne all lend their expertise to ensure its success.
However, in an interview with the New York Times, the collaborators acknowledged they take nothing for granted. Renowned director John Tiffany assured:
"If we see audiences aren't getting anything, we'll obviously adjust…We're always working on the show, and there are certain things about the architecture of the Lyric which means some things will change. It's a theater with different kinds of possibilities, and I want to exploit them all."
That flexibility was essential for the team when seeking out a location for the production, needing a space that could adapt to the amazing special effects required to stage the story–and any possible changes that might be made in the future. Friedman opted for the Lyric since "they would invest in a space which we could create exactly as we wanted."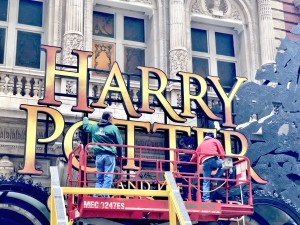 Eight months of renovations later, the first balcony has been brought forward and side walls removed to alter the space. The main entrance has also been relocated from 42nd Street to 43rd Street, accommodating the prominent iconic signage and providing a more secluded area for fans to congregate.
Though they are giving themselves freedom to adapt to a different reception, they're also banking on all that they've learned over the last two years in order to put on the best, most enchanting production possible. Friedman revealed:
"We learned a lot from the London show about the community feeling that happens when people watch two parts in succession…Part of the experience is what happens at the intervals, between the shows." 
Building on that, Friedman's co-producer Colin Callender, discovered that the experience was most effective when audience members retained their seats through both parts so they could take the journey amidst a sea of familiar faces.
These preparations notwithstanding, what will truly–and undoubtedly–draw and mesmerize the crowds is the stagecraft and the story. Fans simply want more of the wizarding world and their favorite characters. Not only that, but Rowling and Thorne managed to take the characters introduced in the epilogue and expand on them in a moving way that explores universal themes and resonates with viewers.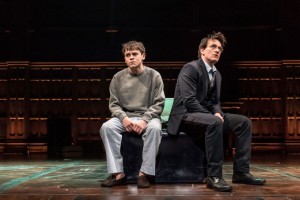 Harry's son Albus deals with isolation, both real and imagined, unmet expectations and difficult relationships. These are examined primarily through Albus' interactions with his father and his friendship with fellow Slytherin Scorpius Malfoy, a triumph of story-telling. Rowling noted:
"He is such a beautiful character, and in many ways the emotional heart of the play…And such an amazing foil for Albus, who is tortured and self-involved."
And for those with concerns about expanding the wizarding world of her invention, both through the Cursed Child production and the Fantastic Beasts series, she offered the polite reminder:
"I think that it's up to me what I do with the world I created."
For the full New York Times article covering this interview, read here.
Jamie Parker, Paul Thornley and Noma Dumezweni Talk Broadway Transfer
With the Broadway premiere of Harry Potter and the Cursed Child fast approaching, stars Jamie Parker (Harry Potter), Paul Thornley (Ron Weasley) and Noma Dumezweni (Hermione Granger-Weasley) joined the interview circuit to discuss the production, echoing some of the sentiments shared by Rowling and company in the New York Times.
The idea of exploring how vastly different individuals relate, or don't relate, is a significant theme. Dumezweni observed:
"Everyone needs to connect. We're all outsiders, and what I love about the original stories is that these three outsiders—wherever they come from, they were outsiders—and they met, and they gelled. They went on these adventures and obstacles, and they each had something to give to each other. Now, in Harry Potter and the Cursed Child, we are these grown-ups with our own families. The cycle is never ending."
Parker added his thoughts, addressing the inherent complexities that would have arisen from such experiences:
"If you take stock of what's happened in the seven books, there's an awful lot of damage done—an awful lot of trauma endured and the happiness in it is incredibly hard-won. That is inevitably going to have a knock-on effect. Jump to 20 years later and people have been through something like that. They're going to have a lot to unpack."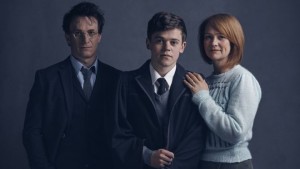 As for what American audiences can expect, Parker gave the production a hearty commendation, saying it will appeal to devoted fans as well as wizarding novices. He said:
"You're going to have to wait to see it, but you feel instantly at home. The show doesn't start when the curtain goes up. It's the experience of coming home to this place that you know and love, or coming to this place that you've heard about that you don't really know. You instantly get such a strong flavor of it." 
Read the full interview, including thoughts on encounters with their film counterparts, details on their Hogwarts houses, other delightful banter and a video featuring the trio, here. 
Harry Potter and the Cursed Child News From London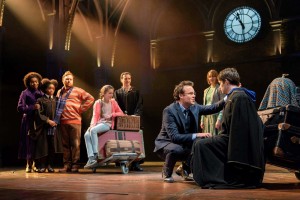 In Cursed Child news from the British side of the pond–and site of the original production–alterations of their own will soon allow for a new theater-going experience for a special group of Harry Potter fans!
The National Autistic Society announced that an "autism-adapted" production will be staged at the Palace Theatre in London, enabling fans on the autism spectrum to enjoy the experience in a way that is magical for them–likely by addressing special effects and sound and lighting components that might over-stimulate the senses.
We are excited to announce that the first-ever 'autism-adapted' performance of Harry Potter & the Cursed Child @HPPlayLDN will be taking place at the Palace Theatre in London. Sign-up to our mailing list for exclusive access to tickets when they go on sale https://t.co/TA0wFUY0mA pic.twitter.com/AOoqcY6Lff — National Autistic Society (@Autism) February 20, 2018
We know many of you will have questions about this exciting announcement, so we've tried our best to answer them here: https://t.co/nHCoAz0qcV

— National Autistic Society (@Autism) February 20, 2018
This is incredible news and perfectly fitting for an inclusive community that has always celebrated the best in all of its fans!
Sonia Friedman Productions, David Tennant Win Big at WhatsOnStage Awards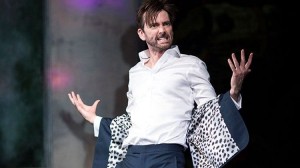 Winners for the 18th Annual WhatsOnStage Awards were announced yesterday, and David Tennant (Barty Crouch Jr.) was among the honored recipients. Tennant won Best Actor in a Play for his eccentric performance in Don Juan in Soho. According to WhatsOnStage, he was unable to attend the event, but he reportedly responded to the news with the following statement:
"The WhatsOnStage Awards are a wonderful evening celebrating everything that's good about London theatre and I'm so chuffed to be winning this for Don Juan in Soho, thank you all so much."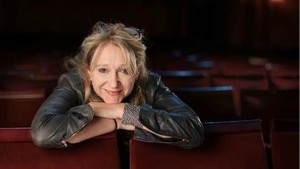 Tennant's award was just the tip of the proverbial iceberg, however. As the evening wore on, it was clear Sonia Friedman Productions had made a big impression in theater over the last year as well, first picking up the Equity Award for Services to Theatre!
The Equity Award for Services to Theatre goes to Sonia Friedman #WOSAwardspic.twitter.com/sttztEF3Ut

— WhatsOnStage (@WhatsOnStage) February 25, 2018
There were video tributes recognizing her contributions to stage, as well a stream of tweets regaling her with accolades.
Sonia Friedman, winner of the Services to Theatre award, is described as "a force of nature" by Sam Mendes – "the leading theatre producer in the English speaking world." #WOSAwards

— WhatsOnStage (@WhatsOnStage) February 25, 2018
Video tributes from super producer Rosemary Squire, the Mernier's David Babani, Headlong's Jeremy Herrin, Royal Court boss Vicky Featherstone and playwright James Graham. #WOSAwards

— WhatsOnStage (@WhatsOnStage) February 25, 2018
"She lives, eats, breathes and sleeps her productions," says David Babani. "She cares so much about every single element." #WOSAwards — WhatsOnStage (@WhatsOnStage) February 25, 2018
Amazing set of @SFP_London shows on screen: Bend it Like Beckham, Farinelli, Chimerical, Jerusalem, Dreamgirls, Ink, Book of Mormon and of course Harry Potter. #WOSAwards — WhatsOnStage (@WhatsOnStage) February 25, 2018
She was also honored by way of her production Hamlet, which won for Best Play Revival.
Sonia Friedman's back up to pick up the revival gong: "Hamlet was quite an extraordinary piece of theatre. My mum saw it 14 times." #WOSAwards

— WhatsOnStage (@WhatsOnStage) February 25, 2018
And, of course, her production of Harry Potter and the Cursed Child continued its winning streak, garnering two more awards–Best Show Poster and Best West End Show!
The WhatsOnStage Award for Best Show Poster goes to Harry Potter and the Cursed Child #WOSAwards pic.twitter.com/OSlNmHY8DE

— WhatsOnStage (@WhatsOnStage) February 25, 2018
The WhatsOnStage Award for Best West End Show goes to Harry Potter and the Cursed Child #WOSAwardspic.twitter.com/6Bn0pU3odc

— WhatsOnStage (@WhatsOnStage) February 25, 2018
Two New Screenplays From Jack Thorne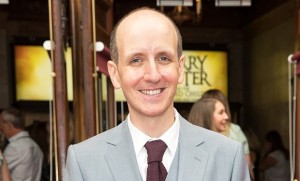 As frequently covered by Leaky, Jack Thorne's success, like Sonia Friedman, is not limited to Harry Potter and the Cursed Child alone. Thorne is regarded as a renowned writer and has reportedly been tapped to pen scripts for two new films!
First, Thorne adapted the 2010 graphic novel Radioactive: Marie & Pierre Curie: A Tale of Love and Fallout for the big screen. Production on the biopic Radioactive began in Budapest last week and stars Rosamund Pike, Sam Riley and Aneurin Barnard. Deadline described the film as follows:
"Pike plays Nobel Prize winner Curie who in 1893 meets fellow scientist Pierre Curie (Riley). The pair go on to marry, raise two daughters and change the face of science forever by jointly winning the Nobel for the discovery of radium in 1903. After the death of her husband, Curie continues her research and invites scandal when she has an affair with another prominent scientist, Paul Langevin (Barnard). However, it is Marie's commitment to science which prevails, and the responsibility that comes with discoveries that change the world."
Next up, Playbill announced Thorne's involvement in a live-action adaptation of Pinocchio, following the success of Disney's The Jungle Book and Beauty and the Beast. The new version of the 1940 classic will be helmed by director Paul King and begin filming this fall!
In the meantime, view Thorne's musical adaptation of Pinocchio, directed by Cursed Child collaborator John Tiffany, now playing at the National Theatre through April.