Theater Round-Up: 'Antony and Cleopatra,' 'Pinocchio,' 'Follies,' and Broadway World UK Award Nominations!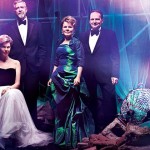 Oct 10, 2017
This week's theater news review includes the announcement of dates for Ralph Fiennes' Antony and Cleopatra, the release of photos from John Tiffany's upcoming musical collaboration with Disney, Pinocchio, a promotional trailer for the live broadcast of Imelda Staunton's Follies, and the shortlist for the Broadway World UK Awards nominees, which includes some of our Harry Potter and Cursed Child alums!
Dates Announced for Ralph Fiennes' Antony and Cleopatra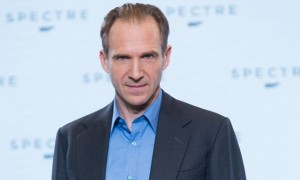 Ralph Fiennes, known to Potter fans as the infamous dark wizard Voldemort, is set to return to the stage in a revival of Shakespeare's classic tragedy Antony and Cleopatra. Leaky previously reported that Fiennes and Sophie Okonedo would star in the titular roles, but no run dates had been announced at that time.
BBC has now reported that the production will be part of the National Theatre's next season, opening in September 2018! This is a re-telling to look forward as the talented Fiennes takes on the role of Antony, a man at the height of his political power who is torn between his duty to Rome and his passion for the Egyptian Queen. A story of love and war, alliance and betrayal, devotion and jealousy, it is Shakespeare at his best and one not to be missed!
Rehearsal Photos for John Tiffany's Pinocchio Released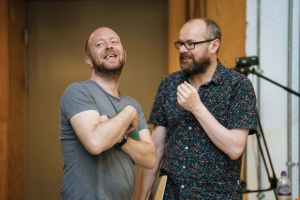 John Tiffany, shown here with playwright Dennis Kelly, is well known for his direction of Harry Potter and the Cursed Child. He and Kelly are now bringing another magical tale to the stage with the upcoming National Theater production of Disney's Pinocchio this Christmas. In preparation for the big opening, cast and crew have been had at work rehearsing for the musical, and WhatsOnStage released photos documenting the process.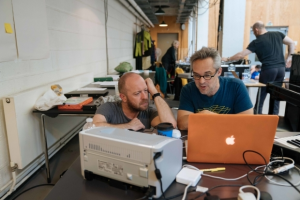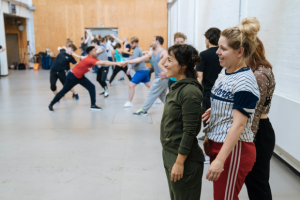 The show will feature Audrey Brisson (above) in the iconic role of Jiminy Cricket, as well as classic Disney songs such as "I've Got No Strings", "Give a Little Whistle," and "When You Wish upon a Star." Original composers Leigh Harline, Ned Washington, and Paul J. Smith have also contributed the score, which will be adapted by Martin Lowe.
Pinocchio runs from Dec. 13 through April 2018.
Trailer Released for Imelda Staunton's Follies Broadcast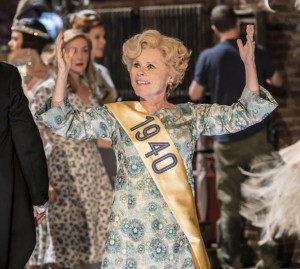 As part of National Theatre Live, the latest revival of Stephen Sondheim's musical Follies will be broadcast to UK and international cinemas Thursday, Nov. 16, and Broadway World announced the release of a trailer promoting the event!
Broadway World described the musical as follows:
"Set in 1971, New York, the production follows the reunion of a group of showgirls at the theatre where they used to perform which is about to be demolished. Thirty years after their final performance, the Follies girls gather to have a few drinks, sing a few songs and lie about themselves."
Imelda Staunton, known as the despicable Dolores Umbridge, features prominently in this gorgeous first look at the tantalizing revival, including glimpses of spectacular costuming, dancing, lighting, and set design. View the trailer below!
Shortlist Announced for Broadway World UK Awards
Both Harry Potter and Cursed Child stars have made the shortlist for the Broadway World UK 2017 Awards, which recognizes the best long-running West End productions, as well as the best newcomers to the stage.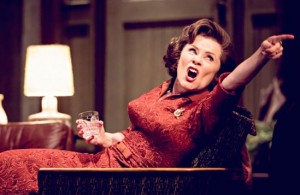 Imelda Staunton has been nominated for Best Actress in a New Production of a Play for her portrayal of Martha in Who's Afraid of Virginia Woolf? The Independent's critic lauded, "Imelda Staunton is all of five feet but her performance as Martha–one of the greatest feats of acting I have witnessed–is 'immense'."
The Stage also hailed her exceptional talent, observing, "Nobody mines alternating notes of fury and desolation as well as Imelda Staunton. Nor strikes such opposing forces of resilience and hopelessness." It then concluded, "The play can sometimes be overplayed as a ripe melodramatic psychodrama, but not here: it all feels too plausibly, unbearably real. As a result, it is utterly heartbreaking."
Staunton's nomination, then, is clearly well-deserved, though she is pitted again fellow Harry Potter alum Shirley Henderson (Moaning Myrtle)!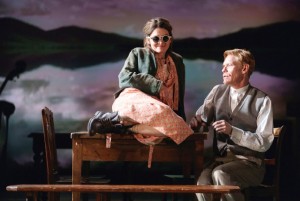 Henderson stars as a woman fighting dementia in the Old Vic's Girl From North Country. The Independent said of her performance:
"Elizabeth is stunningly played by Shirley Henderson as if she were a teenage sprite who has lost all her inhibitions with male visitors…
It would seem to be a close race, then, and we can't possibly choose between them. The nomination is an honor itself, but we're hopeful one of these favored alums will take the prize!
Also nominated are two current Cursed Child cast members: Rakie Ayola, for her portrayal of Hermione Granger, and Samuel Blenkin, for his take on Scorpius Malfoy.
Congratulations to @RakieAyola and @BlenkinSamuel who have both been shortlisted for the #BWWAwards. Voting is open! https://t.co/D26FFKd7up pic.twitter.com/I6jSimrUJg

— Cursed Child Play (@HPPlayLDN) October 6, 2017
Leaky's early coverage of the cast changeover foretold their respective honors as first reviews considered both highlights of the Cursed Child production; they will not be pitted against each other, however, since they are standouts in different categories.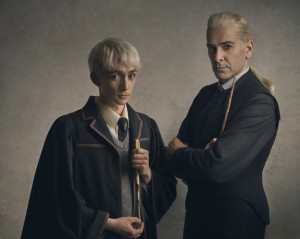 Blenkin is nominated for Best Long-Running West End Show Performer (Male). While the early Stage review drew comparisons to Anthony Boyle's award-winning performance, it pointedly differentiated between the two, praising Blenkin for his turn and recognizing him for his own merits. It said:
"Samuel Blenkin, another debutant, plays Scorpius Malfoy. Anthony Boyle's extraordinary performance in the role was universally praised; if anything, Blenkin takes it further. He adds shades of sadness to Boyle's original; he hits higher peaks, building on Boyle's astonishing foundations."
Blenkin himself is as excited as we are about the honor!
Super chuffed that @RakieAyola and myself have been nominated for this, you can give us a vote if you so desire. Thank you @BroadwayWorldUK! https://t.co/YAfEkmV1B0

— Samuel Blenkin (@BlenkinSamuel) October 6, 2017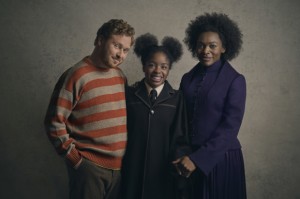 Ayola is nominated for the companion honor, Best Long-Running West End Show Performer (Female), and the Stage review went even further in calling out her outstanding performance. It said:
"One actor breaking away from her predecessor is Rakie Ayola as Hermione. Ayola gives the show's stand-out performance. This is a stunning, brand new Hermione. She's less matriarchal, less assured than Noma Dumezweni, closer to the Hermione from the books, gleefully pally with Harry at moments, formidable at others."
It would be no surprise for these two incredible actors to win in their categories–but since we can't divine the outcome for sure, we're crossing our wands!