Opening Night For 'Cursed Child' On Broadway!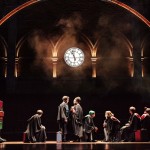 Mar 17, 2018
Last night the first Broadway preview of Harry Potter and the Cursed Child staged at the Lyric Theatre, accompanied by a few exciting announcements! Part Two will be staged at 8pm tonight (March 17th), so let us know if you'll be there!
Here's your first look inside the newly renovated Lyric Theatre, the home of #CursedChildNYC! pic.twitter.com/xI5Pu2RIQb

— Cursed Child NYC (@HPPlayNYC) March 16, 2018
The Lyric Theatre recently underwent rennovations in preparation for Cursed Child, and it looks absolutely incredible! The stage (reminiscent of the high ceilings and brickwork of King's Cross) is enough to bring tears to any Potter fan's eyes: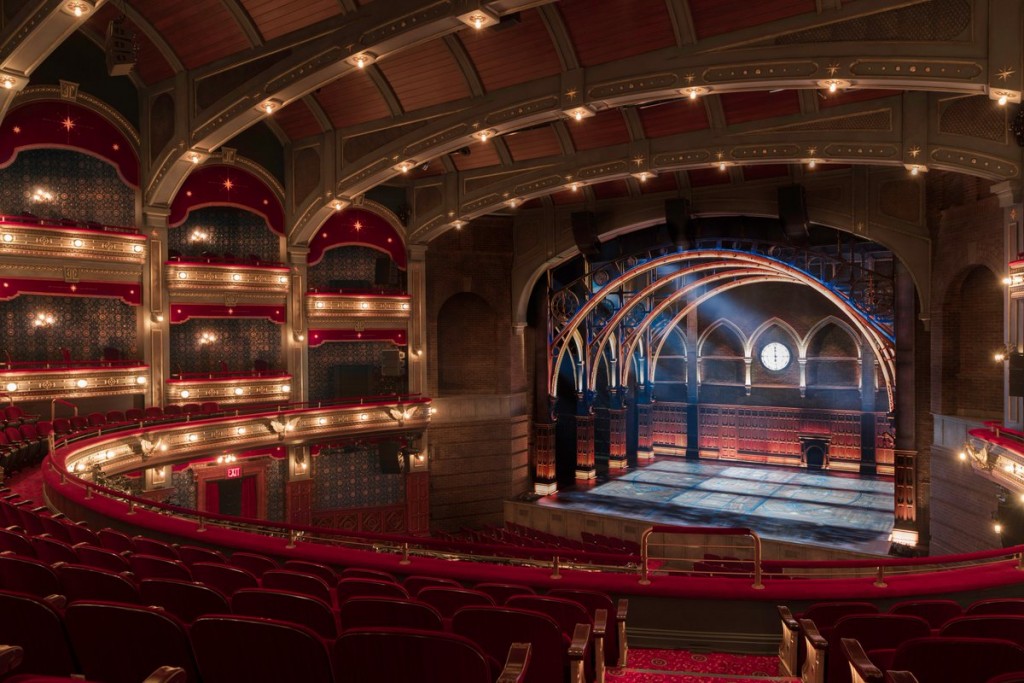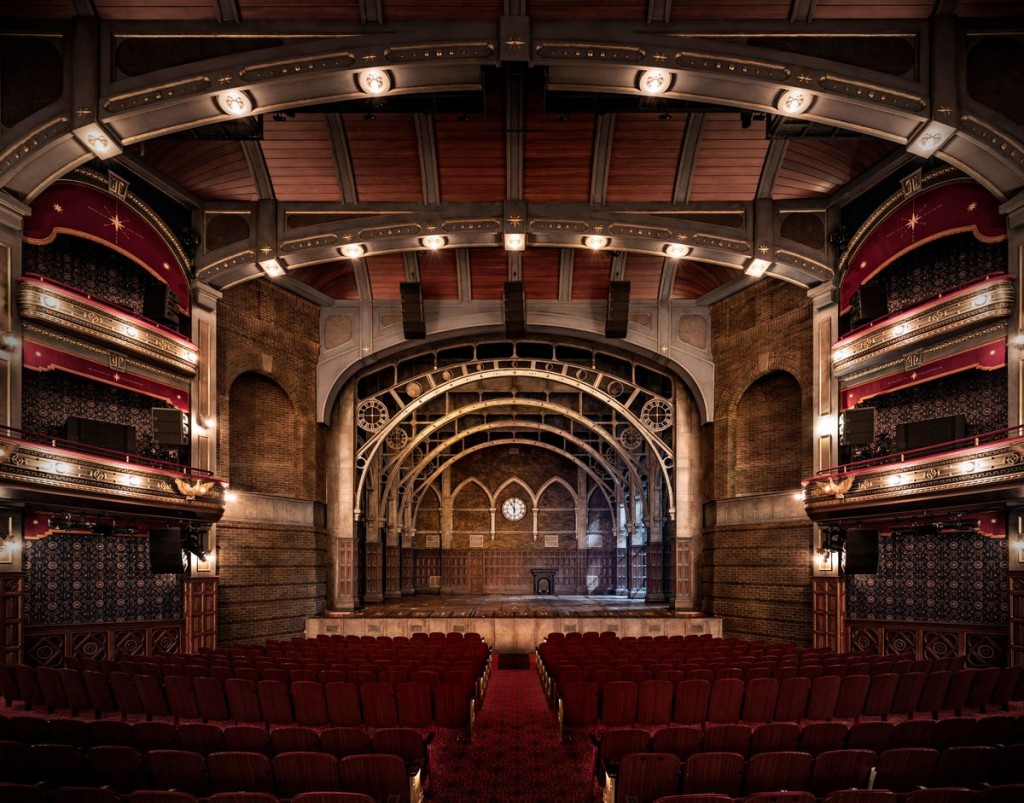 As you can see above, tiny Cursed Child momentos are hidden around the theatre, so let us know what you find – it's all part of the Cursed Child experience!
This theatre is incredible, Christine Jones and Brett Banakis have designed something genuinely magical. If you're coming, give yourself time to explore because they've hidden amazing things everywhere. First preview tonight, nerves now bubbling nicely. https://t.co/1XE0xlLahW

— Jack Thorne (@jackthorne) March 16, 2018
All aboard the Hogwarts Express! The first preview of #CursedChildNYC Part One is about to begin. pic.twitter.com/CBnm8mRa0a

— Cursed Child NYC (@HPPlayNYC) March 17, 2018
First attendees were excited to
Plenty of house pride on display at our first preview of Part One! #CursedChildNYC pic.twitter.com/zNyp0kKf6J

— Cursed Child NYC (@HPPlayNYC) March 16, 2018
Take a look at the stage effects – is that another design by Peter Strain of Harry's patronus (like the one from Pottemore)?
Spent my birthday seeing the opening night of #CursedChildNYC, aka Harry Potter is my favorite thing EVER. ⚡️
The magic was sooooo real, I am in such awe. I am so impressed by the entire cast and crew! Cannot wait for PART 2!! #KeepTheSecrets @HPPlayNYC #HarryPotterForever pic.twitter.com/ikzvTCgbSr

— Melissa⚡️Cursed Child 3/29 #KeepTheSecrets (@twirlynao) March 17, 2018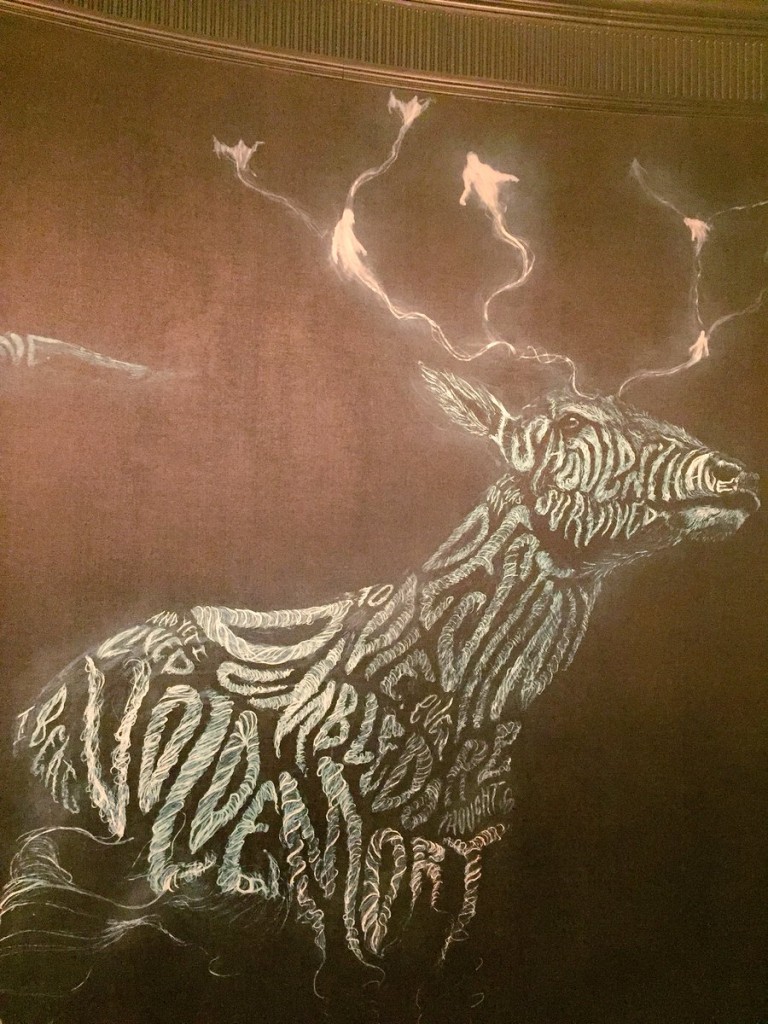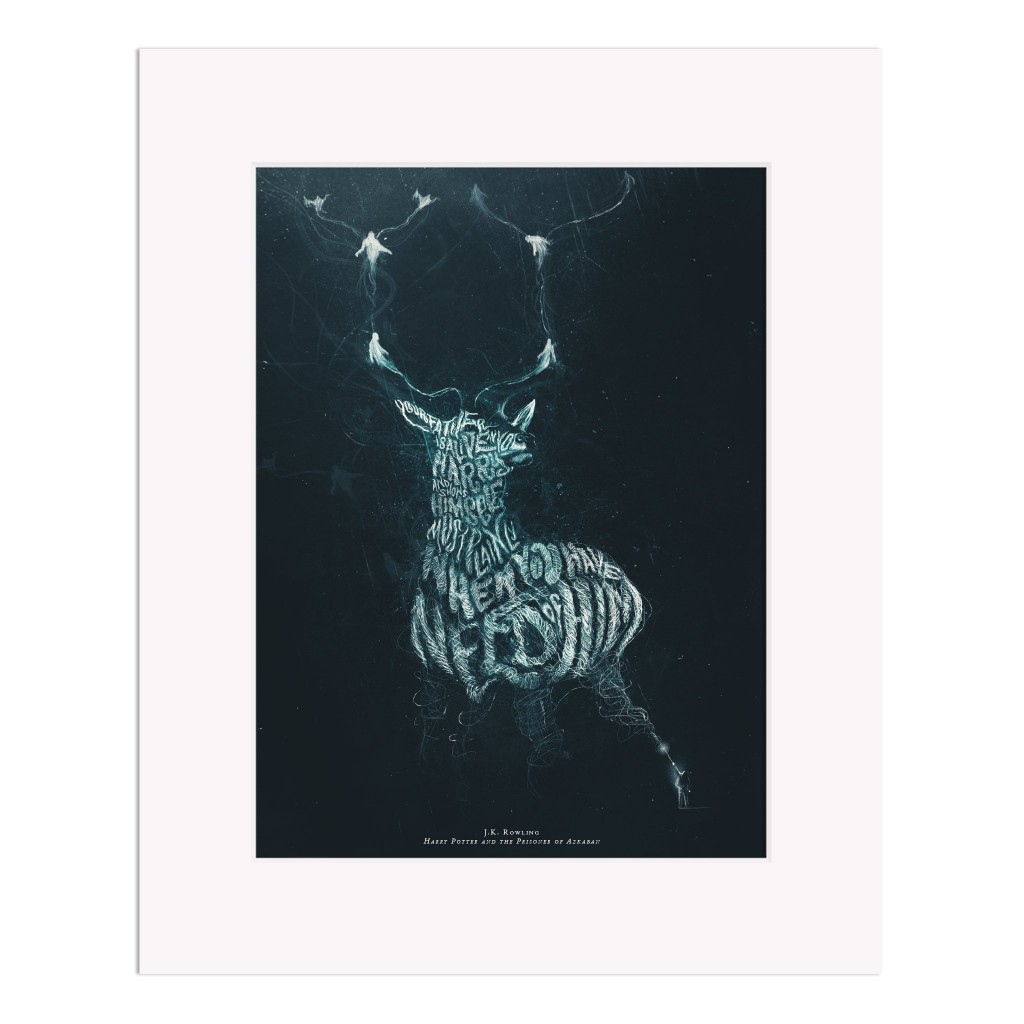 UPDATE (17th March):
Twitter user @twirlynao provided photos of more patronus pieces inside the theatre – they're beautiful!
Here are a few additional Patronus in the #CursedChildNYC @lyricbroadway! Gorgeous!!! @HPPlayNYC #HarryPotterForever pic.twitter.com/lkhxioRTq4

— Melissa⚡️Cursed Child 3/29 #KeepTheSecrets (@twirlynao) March 17, 2018
cannot properly put into words the magic that is #CursedChildNYC, and we're only through part one. can't wait for part two tomorrow night! pic.twitter.com/HSN95czagH

— Faith D'Isa (@FaithNoMoar) March 17, 2018
#CursedChildNYC I can not begin to explain how amazing Part One was. Wow. pic.twitter.com/TnUZTjEhfR

— Brendan Hurley (@Bren_Hurley26) March 17, 2018
More tickets are being released for later dates of the show, so it's worth signing up for updates and visiting the Box Office if possible:
Great seats have just been released for #CursedChildNYC 3/20-4/8! Come visit us in person at the Box Office, now open in advance of tonight's first performance. If purchasing online, the best availability for these shows is on dates marked in green: https://t.co/YQkT7kA1y9 pic.twitter.com/xGQVKNvUXF

— Lyric Theatre (@lyricbroadway) March 16, 2018
In partnership with the team behind the show, one hundred New York City Housing Authority (NYCHA) residents had the opportunity to attend the first two public preview performances of the show for free, in an effort to increase accessibility to the theatre for low-income families.  This is in addition to the 1200 reduced price ($20) tickets released on March 10th, which saw crowds outside the Lyric Theatre greeted by Cursed Child cast members:
#CursedChildNYC's @MissDumezweni & @paulfthornley have some exciting news! 1200 tickets to the first preview performances of Part One (March 16) & Part Two (March 17) will be available for $20 per Part ($40 total) to buy in person today at the Lyric Theatre box office from 8pm ET pic.twitter.com/fQAD9Bhlpi

— Cursed Child NYC (@HPPlayNYC) March 10, 2018
UPDATE: @HPPlayNYC are taking names to match to the numbered wristbands to prevent scalping. There are currently 220 people in line at 11:45 a.m. Also, they are now handing out hot chocolate and coffee to the line. Thank you @gettingsome for your #CursedChildNYC updates! ⚡️

— HPPlayFans (@HPPlayFans) March 10, 2018
Magic on 43rd Street: @MissDumezweni greets folk outside Lyric Theatre as they queue -eight hours ahead of time – for first preview tickets for @HPPlayNYC to be released. pic.twitter.com/7tVYQI60Xb

— Baz Bamigboye (@BazBam) March 10, 2018
Wow these are the special limited edition badges being given out to the lucky #CursedChild fans in line @lyricbroadway photo credit: @Victorieux_ #CursedChildNYC @HPPlayNYC ⚡️⚡️ pic.twitter.com/v1EZa1VSjh

— HPPlayFans (@HPPlayFans) March 10, 2018
#JohnTiffany & @SFP_London outside Lyric Theatre on 43rd Street as fans wait to buy $20 tix for first previews of @HPPlayNYC – box-office to open earlier than advertised. pic.twitter.com/MpANdm5xu6

— Baz Bamigboye (@BazBam) March 10, 2018
We are having a blast in the #CursedChildNYC line! pic.twitter.com/o0cjqQXlLN

— Shachi Bhatt 🍍 (@heyshachi) March 10, 2018
Cursed Child in London also had an exciting announcement to make this week, as the Year Three cast was announced, along with a new block of tickets! This came after a cancellation of the show due to a power cut across Soho. Customers were advised to either apply for a refund or exchange, an theatre goers reportedly praised staff for handling the situation excellently:
Thank you to @NimaxTheatres for being fantastic whilst we are sat in a pitch black theatre. Power cut in Soho, London so not your fault. Excellent customer service. Handing out soft drinks and keeping everyone's spirits up. Hopefully the show can go on this evening

— Luke Skeel (@MrLSkeel) March 11, 2018
In other theatre news, an exciting addition to Cursed Child scriptwriter Jack Thorne's latest project has just been announced! Hamilton creator Lin Manuel Miranda has reportedly been added to the cast of Thorne's BBC adaptation of His Dark Materials, a fantasy series written by Phillip Pullman, and enjoyed by many a Harry Potter fan. The King's Speech director Tom Hooper and Logan break-out Dafne Keen have also been added to the project, with Keen reportedly set to portray the fiery lead, Lyra Belacqua.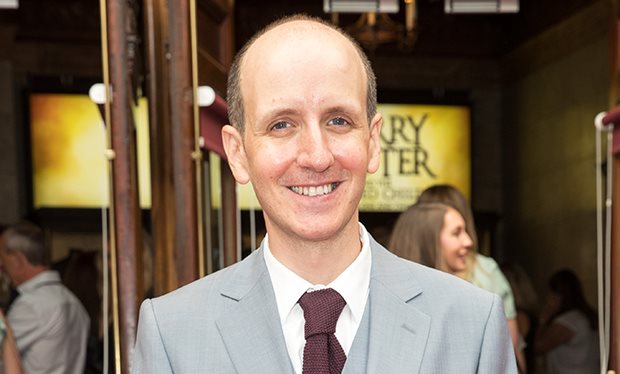 Thorne recently told a Twitter user that the first series (The Northern Lights / Golden Compass, based on Pullman's first book in the series) will be split into eight hour-long episodes:
8 hour long episodes for Northern Lights/Golden Compass. Can't say anything else about anything else – the PR police will get me – but can say that. #HisDarkMaterials https://t.co/0kHZg8QDmR

— Jack Thorne (@jackthorne) March 9, 2018
BBC will produce the series with Bad Wolf, and Apple and Netflix are reportedly looking to buy worldwide distribution rights. Read more here.
Gareth Fry Speaks Out on Fringe Exploitation
Cursed Child's Olivier and Tony award-winning sound designer Gareth Fry has spoken out on the issue of exploitation in the theatre industry, saying "gatekeepers" in the industry (professoionals) should help newcomers gain experience and credits rather than leaving them to rely on low or unpaid "fringe" work:
2/18 I started out in Fringe profit share. I've done maybe 50+ shows. There were never any profits. I worked in an office to pay my rent. I saw our unsubsidised Fringe budgets. Unless you're a hit show, once you take away venue hire and basic marketing there's rarely much left.

— Gareth Fry (@garethfrysound) March 7, 2018
10/18 Here's my point though (finally). It's not fringe producers who are exploiting fringe workers. It is the rest of the theatre industry.

— Gareth Fry (@garethfrysound) March 7, 2018
12/18 That makes a degree of common sense, but it means it is us, the established theatre, who are forcing people to work on the fringe for free as that's one of the very few places they can get experience, can get exposure, can get an agent, can get credits, can make contacts.

— Gareth Fry (@garethfrysound) March 7, 2018
He also spoke more to The Stage about the issue, which he says should be dealt with on an individual level, and that there are "lots of ways the fringe can be improved". Read his comments here, and his full Twitter thread here.
Christine Jones Joins The Cher Show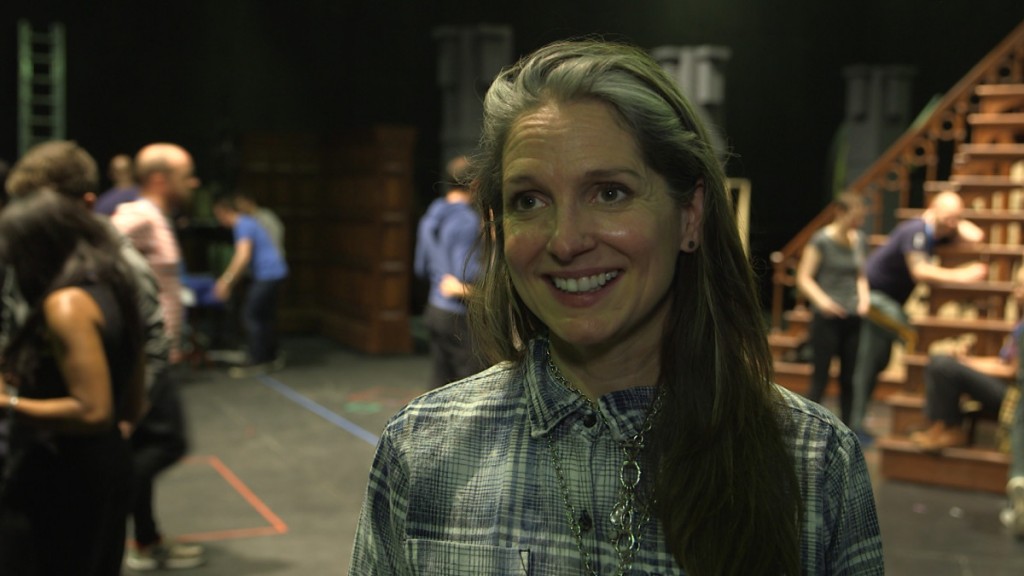 Finally, Cursed Child's Set Designer Christine Jones has joined Broadway's The Cher Show, which brings together team members from Hamilton, Hedwig and the Angry Inch, The Glass Menagerie, Avenue Q, Jersey Boys and more. The show will be based on singer/actress Cher's life and career, and will be staged at the Neil Simon Theatre in fall 2018, with a pre-Broadway world premiere in Chicago's Oriental Theatre running from June 12th to July 15th. Christine Jones has previously worked on The Ghostlight Project, aiming to encourage diversity in the theatre industry, and gave us her exclusive comments on the issue and its relation to Cursed Child here. Read more about her work on The Cher Show here.
Let us know if you'll be at Part 2 of the first Cursed Child Broadway previews!
*UPDATE Tuesday 27th March 2018*
According to Variety, Cursed Child managed to climb all the way to number 6 on the sales chart in its first six previews on Broadway, bringing in a huge $1,541,957 in its opening week. Read more here.