'Cursed Child' Lead Jamie Parker Discusses 'Harry Potter' Fans & Moving to Broadway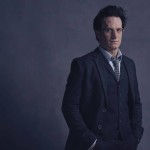 Apr 18, 2018
Harry Potter and the Cursed Child is already breaking records on Broadway ahead of its official opening on Sunday 22nd April. After leading actors Jamie Parker, Noma Dumezweni and Paul Thornley recently shared what #KeepTheSecrets means to them and their audience, Jamie Parker (who plays Harry in the show, and previously played him for the first year of the show on London's West End), discussed on Variety's Stagecraft podcast what it means to him personally to be a part of the Potter universe, experiencing the Potter fan community, and the differences he's experienced between acting on Broadway and the West End:
"It's an unusual project, because it's a global audience," Jamie begins, "You go out the stage door and you meet people from Paraguay, and Texas, and Australia, and Indonesia – you name it. I met one family who had come en mass from Mexico to see the show, but they didn't have tickets! They just turned up hoping they'd be able to chance their arm and try to get in. They didn't get in! That's on the extreme end of the sort of global pilgrimage that it is! Every day that's the mix."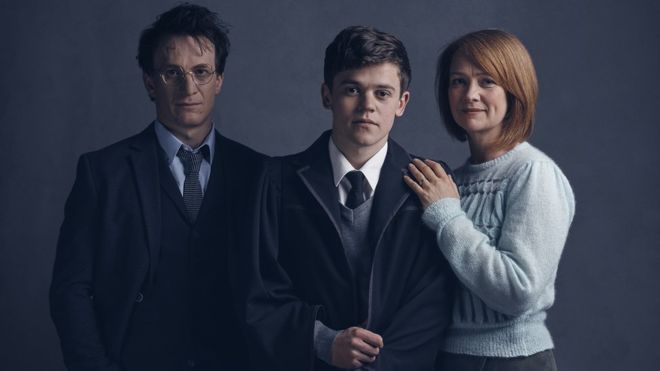 He also spoke about the differences between audiences in London and New York:
"New York is definitely bouncier […] In London when they see something that they think is amazing they go *gasp*, but here if you see something that blows your mind you guys go "WOW? *incoherent babbling*", and just openly ask questions really loudly, which is brilliant. Especially us. We feel like we're in Friends or something."
The play, he says (in Harry Potter's very own Albus Dumbledore, Michael Gambon's, words), "Has legs", meaning it has its own momentum – as with anything tied to the Wizarding World! That momentum has been proven time and time again as Cursed Child continues to win countless awards and bring in record-breaking revenue.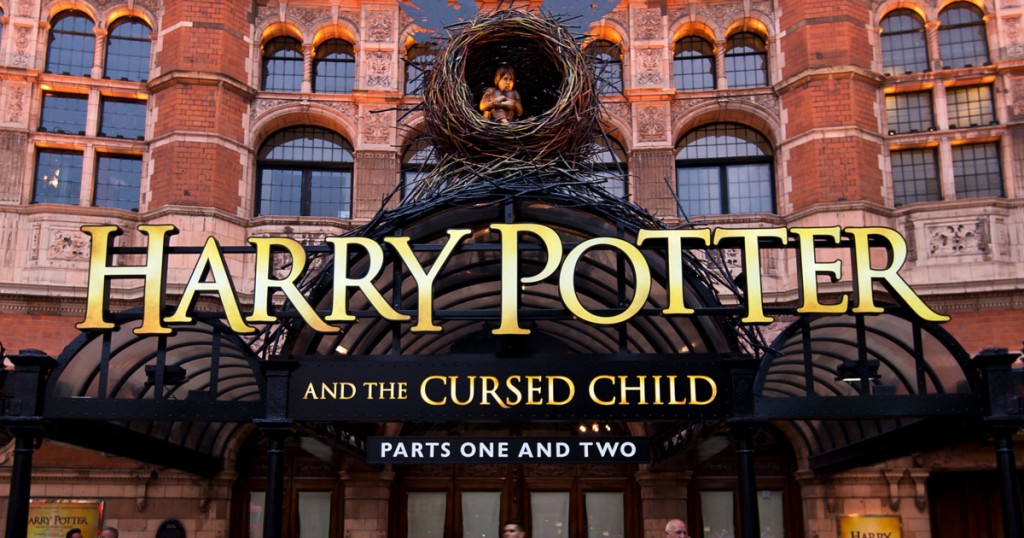 On meeting J.K. Rowling in London for the first time, Jamie explained why he didn't feel the need to solicit advice, and the creative freedom which her involvement in the play allowed:
"There was a confidence about the way John, Sonia and Jack told the story of them getting the chance to helm this instalment of the story in the first place. [J.K. Rowling's] had a lot of offers from people who wanted to do the next instalment, and turned all of them down. There was an inherent confidence in the fact that we were being allowed to do this, and implicit trust on her part […] She's written the blueprint through seven novels of backstory! I just thought, "I'm gonna get on with my job, and if I'm going wrong they'll tell me."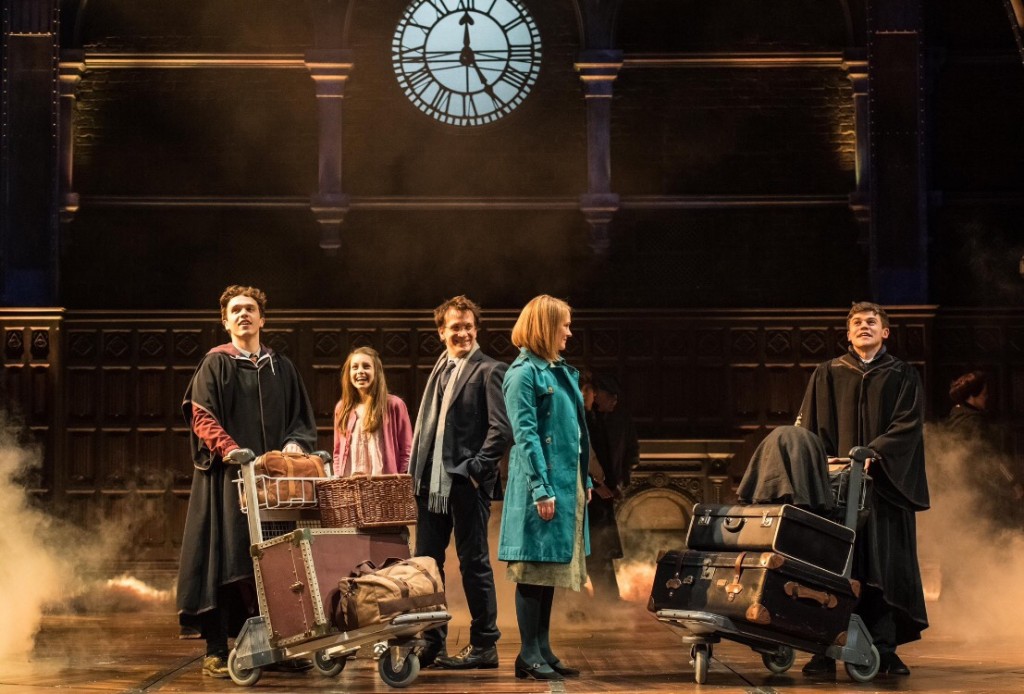 Before taking on the role as Harry, Parker didn't know that the final book finished 19 years later, didn't know if Cursed Child would be a musical, and had only read the first book and hadn't even seen all the movies! He said the team behind the show (mainly Jack Thorne, who Jamie Parker particularly admires for writing This Is England) was the biggest seller for him, and he put his absolute trust in their ability to make magic happen. Needless to say, he's a dedicated fan now, and is on his fifth or sixth read of the series (which he uses as the basis of his performance), and even listens to the audiobooks  whilst cycling around New York. He spoke about details he's noticing as he continues to reread and re-listen, and Jack Thorne's  attention to detail in his script:
"I heard a line in 'Goblet of Fire' that's echoed in the play, and I went, 'How have I only just noticed that now?' "
Listen to the full episode of Variety's Stagecraft podcast below for more on Jamie's experience portraying Harry, and read more about the Broadway run of the show in our latest round-up, here!