Theater Round-Up: 'Cursed Child' Post-Premiere Buzz and Award Nominations, Anthony Boyle Interview and More!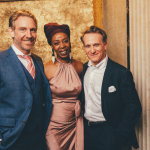 Apr 25, 2018
This is the season when theater comes alive. Award nominations are issued, recognizing the worthy stagecraft of Broadway's residents–and, now, Harry Potter and the Cursed Child enters stage right, a tour de force if ever there was one.
With the recent premiere only days behind us, there's still plenty of ground to cover as reviews pour in, fans echo their delight, stars give interviews and the ever-churning wheels of New York City's theater–not to mention London's West End!–continue on, gaining momentum and drawing us into the seats and the stories.
Read on for this week in review, including more news on the Cursed Child opening, an interview with Anthony Boyle, Outer Circle Award nominations and what that suggests looking forward to the Tony's, more playwriting for Jack Thorne and John Tiffany's well-deserved honor at the New York Theater Workshop's Annual Gala.
Harry Potter and the Cursed Child Opens on Broadway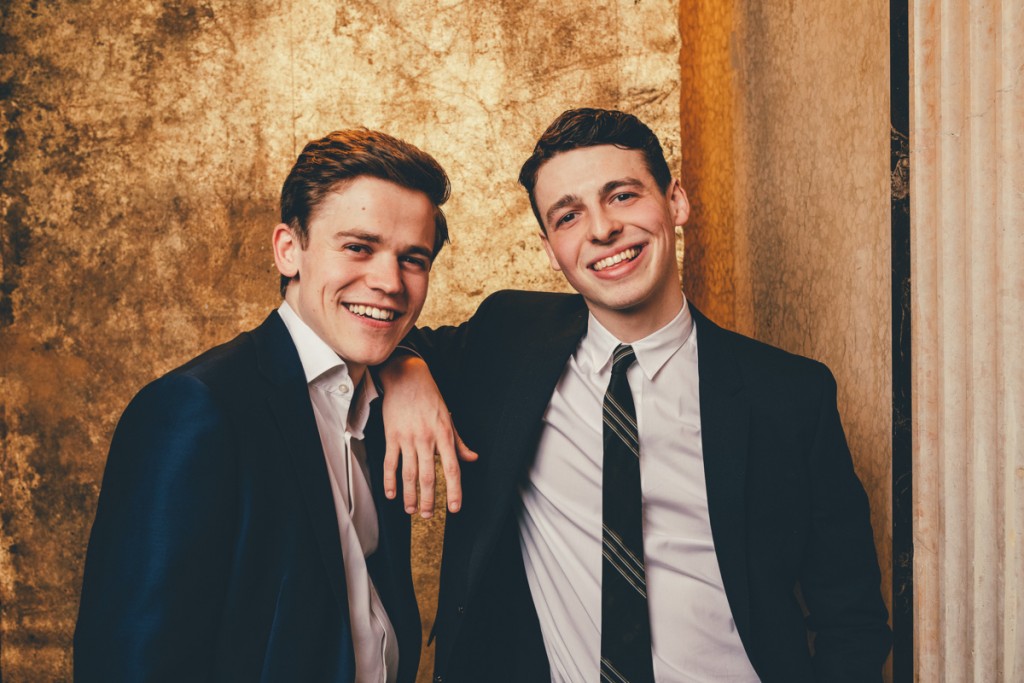 Finally. It has arrived.
Harry Potter and the Cursed Child made its official New York debut on the Great White Way Sunday, and fans all over the world joined in the excitement, so much so, that Leaky covered–and celebrated!–every moment leading up to the opening, sharing every sneak-peek photo, every interview and every tweet we could find.
It was particularly satisfying to see the cast board on the wall, and then note, upon J.K. Rowling's arrival, her emotional walk through the theater.
Cast board for the new @HPPlayNYC company and accompanying Broadway Showbill ⚡️ Seat view from Orchestra Stalls Row A Seat 3 pic.twitter.com/aBWHIqzVLm

— HPPlayFans (@HPPlayFans) April 20, 2018
.@jk_rowling "laugh-cried quite a lot" on her first visit to the refurbished @lyricbroadway theatre earlier this week. pic.twitter.com/7swg9k0b3X

— Cursed Child NYC (@HPPlayNYC) April 21, 2018
Then, the big day dawned, and Cursed Child NYC surprised a limited number of lucky fans with extra wristbands granting access to the red carpet!
We have a small number of wristbands available to be part of the red carpet at today's #CursedChildNYC Broadway opening! These will be given out on a first come first served basis and are available right now on the north side of W.43rd St (by the house banners).

— Cursed Child NYC (@HPPlayNYC) April 22, 2018
Excitement ran high as fans and celebrated guests began to arrive, and Leaky was on site in the press box with exclusive access to interviews and photo ops! The environment was electric–should we say, enchanting?–and our correspondent reported that Fantastic Beasts favorites Dan Fogler and Ezra Miller spent so much time gadding about with reporters and fans that they were finally run into the theater with only minutes to spare.
The lifting of the curtain was nigh, and well-wishers issued their tributes.
.@HPPlayNYC, your journey has only just begun. Break legs—not wands—and welcome to #Broadway. pic.twitter.com/iFg3VOPYfw

— Dear Evan Hansen (@DearEvanHansen) April 22, 2018
And then, when that curtain dropped onto a blackened theater for the final time, after J.K. Rowling herself took the stage with the acclaimed cast for their opening night curtain call,
the response was unanimous approval and delight, as we knew it would be.
I just spent the whole day in the theatre watching Harry Potter & the Cursed Child pt 1 &2. The show is off the hook, the cast is magnificent, the magic that happens on stage is EVERYTHING you want in the theater.& more An experience to be shared with you & your family See it.

— Whoopi Goldberg (@WhoopiGoldberg) April 23, 2018
The star-studded crowd of opening night guests was treated to two elaborate parties to celebrate the premiere. According to Page Six after Part 1, the group took double decker buses (yes, Muggle Portkeys) to the Italian Renaissance-inspired event venue Cipriani 42, which was transformed into Hogwarts Great Hall and they returned with the cast after Part 2 of the play for an all-night dance party!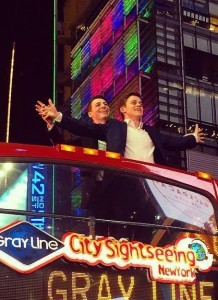 Reviews glowed with critical praise, following one after the other.
"It is, at once, a feast of epic theatricality in celebration of the imagination; an immersive coda to the most powerful literary brand of a generation; and a must-see, totally enveloping, thoroughly thrilling chance to experience the global power of shared storytelling at its most robust." 
And then it ventured a guess at why the production continues to be such an astounding success–and why the Harry Potter phenomenon in general remains an influential presence in the lives of fans, observing:
"Most kids' literature for the past couple of generations has focused on telling children that they are safe. But as adults well know, even if they usually pretend otherwise, children are not safe in our world. Children learn this fast. By admitting the presence of danger — the inevitability of pain — the great J.K. Rowling signaled to the smart children of the world that she was willing to tell them the truth. And they loved her for it, and they only love her more as they have become adults, many with kids of their own."
The NY Times encouraged adults not-so-well steeped in Potter lore to submit to the magic of the story and the spectacle, urging:
"If you give yourself over to this show's hypnotic powers — and I'm talking to the parents who may be accompanying their Potter-mad offspring with reluctance — you'll find everything that happens onstage seems as improbably fluid as, well, time itself. It helps that what happens includes some of the most eye-boggling illusions you'll ever witness, without a visible wire or trap door in sight."
Yes, the reviews all echo similar sentiments on that count–the costumes and sets, the lighting and special effects, the choreography and staging, the stand-out performances, all impeccable, pull the audience along a thrilling and engaging ride which revisits beloved characters and timeless themes without losing the heart of Harry Potter along the way.
As the Deadline review poignantly closed:
"And yet with all that spectacle, Cursed Child never feels like a theme park attraction, its captivating story – plot, dialogue, character development – widening to encompass the large-view scope of fantastical adventure and then shrinking to intimate moments between fathers and sons, friends and friends, wives and husbands, relationships defined by resentments and loyalties, anger and compassion, and love that can lose itself in expectation and disappointment. Harry Potter and The Cursed Child summons it all. Voila."
Truly, it is the relationships, and the characters muddling through those relationships, that we relate mostly closely to. And it is this deep understanding which allows Noma Dumezweni to capture the part of Hermione Granger so well. Not as a "black Hermione," she said in a USA Today interview with her compatriots, Jamie Parker and Paul Thornley, but simply as, "Hermione." Because women of all nationalities want to be her, to tap into her decisiveness and vision–and save their friends.
To experience more of the magic of opening night, view the image gallery of gorgeous cast photos at Broadway.com, and view the full red carpet coverage from Playbill below to "find out what has changed from the original U.K. production, how they crafted the key relationships in the show, balancing playing their character with making the technical magic happen, and what Hogwarts house they belong in."
And, remember, as mentioned in last week's theater round-up, the trio will appear on the Today show this Thursday, April 26, during the 7-9 a.m. time slot, and Jamie Parker will return for the 10-11 a.m. program, so make sure to tune in for those interviews!
Anthony Boyle on Playing Scorpius Malfoy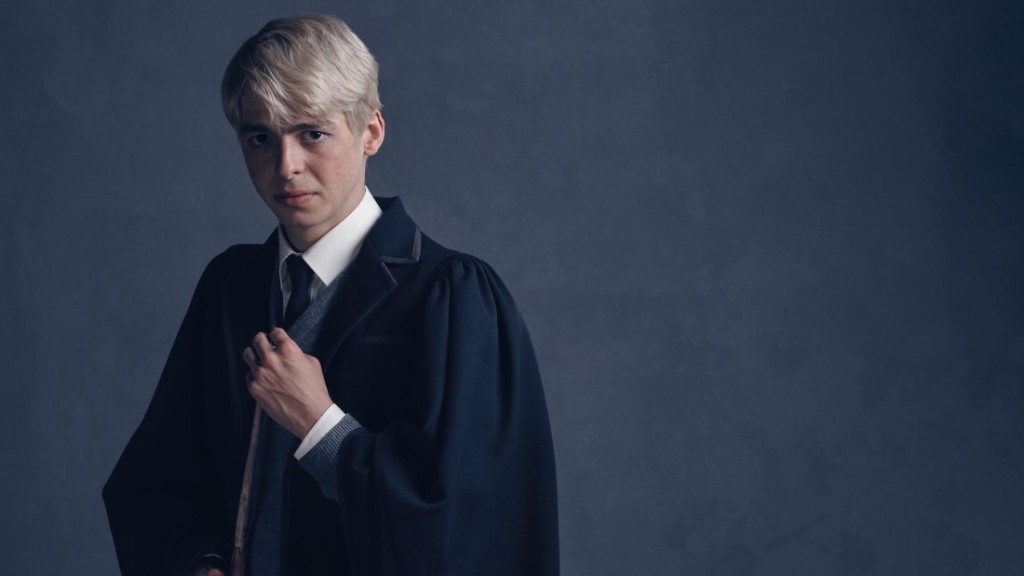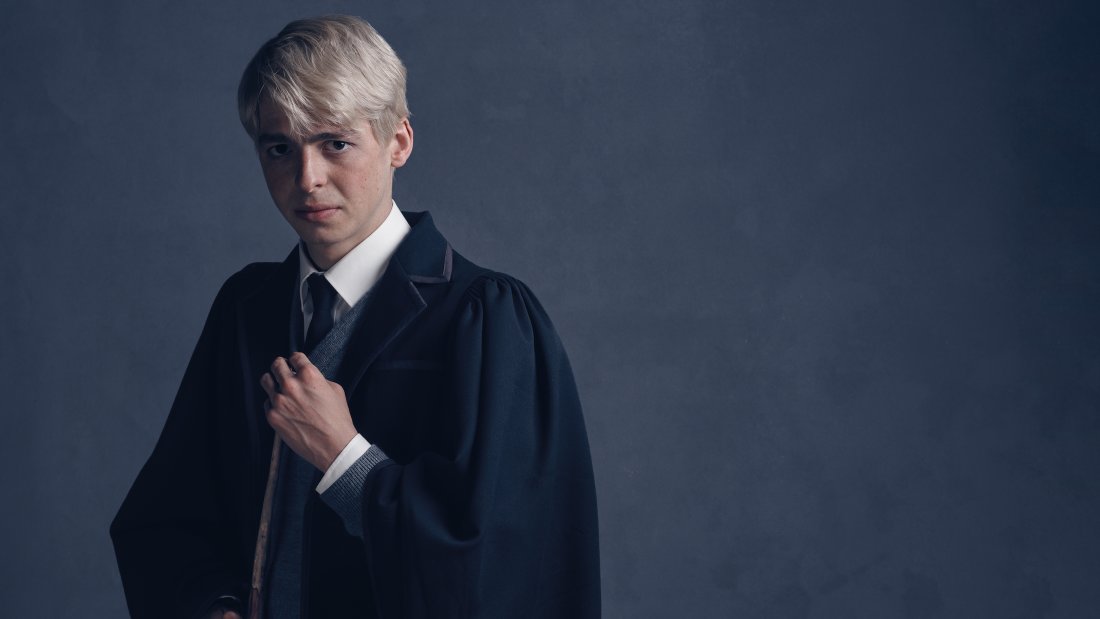 Now to go further behind the scenes, Anthony Boyle, whose show-stealing performance as Scorpius Malfoy garnered an Olivier Award last year, sat down with Vulture for an interview in which he delved deep into the mysterious world in which he now finds himself and the character that started it all.
Boyle revealed that his favorite Harry Potter character has always been Sirius Black, so when he got the call to audition, he was secretly hopeful he might be tapped to bring Harry's iconic brooding godfather back to life on stage. But he soon fell in love with the character John Tiffany seemed to be grooming him for, Draco Malfoy's awkward and disappointing son, Scorpius. Boyle said:
"So much of him is so far away from me, but it's just an absolute dream for an actor. It's got that light and that darkness. The thing with his mother [who is deathly ill], that's really the root of him. Christine Jones, the designer, and I worked on the wand. I remember being given a wand, and it was like the wand wasn't right, so we came up with this idea about having a small sort of twisted wand that's darker than everyone else's to develop a sort of 'small wand complex.' He goes to Ollivanders, and the only wand that would pick him was the tiny little crooked twig. There's the shame of having his father there trying to barter with Ollivander: 'Please, can I get a bigger one?'

You get the sense that he doesn't think of himself as being able to live up to anything, or living up to Draco. A lot of the play is about these younger characters looking up at the older characters. 'How do we relate to our older generation?' "
Building again on the gap between generations and the struggle of navigating those relational differences, Scorpius and Albus have an immediate kinship forged in their mutual frustration with their fathers. But, more than that, Boyle observed that they also like and enjoy one another's company, appreciating in each other quirks that might put off and confound those around them. He commented:
"Both of them are just natural outsiders, and I think both this weight of their f*** dads and their legacy, be it good or bad. Also, I think what connects them is humor. I think in the first scene on the Hogwarts Express, there's a moment where Scorpius is making his weird jokes and beating himself up about it … but Albus is laughing.

"I always just imagined it like Scorpius's mum would find him funny, but his dad is like, 'Who the f*** are you?' It just means a great deal to him that Albus finds him funny. I think humor is a key form of friendship. So hanging out with Albus is probably just the sort of solace that he has."
As to how his portrayal of Scorpius has evolved, there is, surprisingly, more in play than accumulated experience alone. Boyle acknowledged that he continues to toy with the nuances of his performance based on the differences between his British and American audiences. He noted:
"In London, there's a lot more decorum. In London, people are like, holding tea and saucers. Here, it's just raucous. There's a funny thing, people here vocalize recognition. So if something happens that they understand, they go, 'Ah.' I think if I go back to London, I'll be like, 'I want more energy!'

"The laughter here is a lot longer and more vocal. So it can start to f*** with bits of rhythm, it can change. I've started to change different tone and cadence, for a more American rhythm, for the comedy bits. You guys have been so entrenched in Friends and these different things, and in England, the comedy comes from like a sort of unspoken awkwardness. Whereas here, it's more light."
Boyle will no doubt continue to impress audiences and critics alike as he his acting only improves with time–to the great benefit of the Harry Potter fandom and the theatrical community! For more on Boyle's younger years and introduction to the performing arts, read the full Vulture interview here.
Outer Circle Award Nominations Announced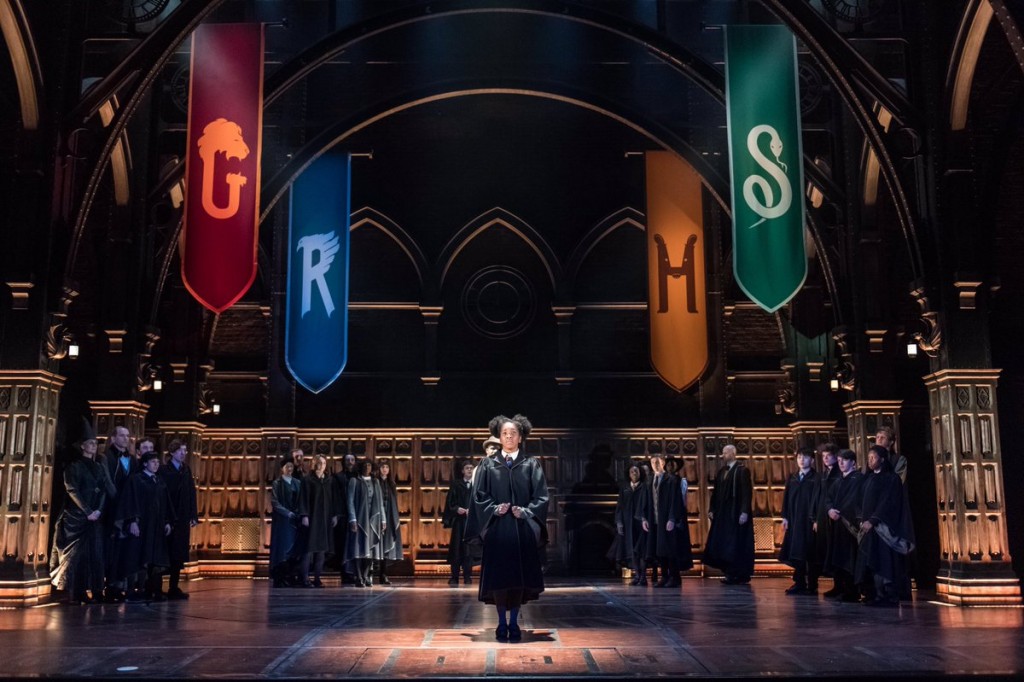 After the glorious premiere and plethora of accolades that followed, it's no surprise that Cursed Child was nominated for 10 awards by Outer Critics Circle, an association of writers and commentators covering New York theater for out-of-town media outlets.
Cursed Child NYC was nominated for Outstanding New Broadway Play, along with nine other nominations that further highlight the  production's touted strong points.
Many of the play's brilliant creative talent, who make the theater-goer believe they, too, have entered the hallowed halls of Hogwarts, were recognized by the organization, including Christine Jones for Outstanding Set Design, Katrina Lindsay for Outstanding Costume Design, Neil Austin for Outstanding Lighting Design and Gareth Fry for Outstanding Sound Design. Supremely-talented choreographer Steven Hoggett was nominated for his show-stopping movement design, and special effects wizards Finn Ross and Ash Woodward were nominated for Outstanding Projection Design. Singer, songwriter Imogen Heap is up for Best New Score and, following on the heals of consistently-outstanding reviews, the incredible Anthony Boyle was nominated for Outstanding Featured Actor for his portrayal of Scorpius Malfoy.
Last but certain not least, John Tiffany received the nod for Outstanding Director of a Play for his theatrical genius, which brought each part into a cohesive whole and translated Jack Thorne's words, inspired by our favorite story, into this stage phenomenon.
Also up for nominations were Travesties and the musical Mean Girls, both produced by Cursed Child producer Sonia Friedman. Winners will be announced on Monday, May 7, followed by an awards presentation dinner on May 24.
As for what this means looking forward to the Tony Awards, Broadway World reviewed the list of Outer Circle nominees from the past 10 years and calculated what percentage went on to snag Tony nominations as well. The poorest repeat showing occurred in 2009, with only 55 percent garnering nominations at the next level. But, in other years, the probability rose significantly, with 74 percent of Outer Circle nominees getting Tony nominations in 2014, and last year's repeats hovered in the solid 67th percentile.
Those are excellent odds for Harry Potter and the Cursed Child–though we expected no less!
The full list of Outer Critics Circle nominations can be found here.
Jack Thorne Among Newly-Commissioned Playwrights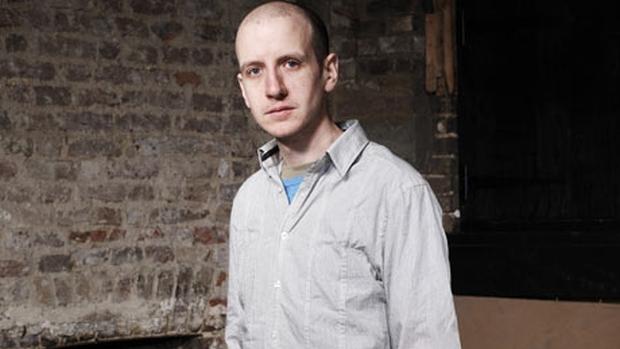 Playbill announced that the Atlantic Theater Company has commissioned six new Off-Broadway plays. The prolific Jack Thorne, best known to Potter fans for penning Harry Potter and the Cursed Child, the magical London hit now taking Broadway by storm, is among the writers under commission.
Also tapped are playwrights Ngozi Anyanwu, Clare Barron, Carla Ching, Sarah DeLappe and Lucas Hnath. Specifically, Anyanwu, DeLappe, Hnath and Thorne will collaborate with producer Jean Doumanian, who said:
"I'm looking forward to partnering with Atlantic Theater Company to commission these brilliant writers…[Artistic Director Neil Pepe] and I have long shared a dedication to producing exciting new plays on the New York stage, and Ngozi, Sarah, Lucas and Jack are among the finest playwrights working today. I'm excited to support their ambitious and important work."
John Tiffany Honored at New York Theatre Workshop's 2018 Gala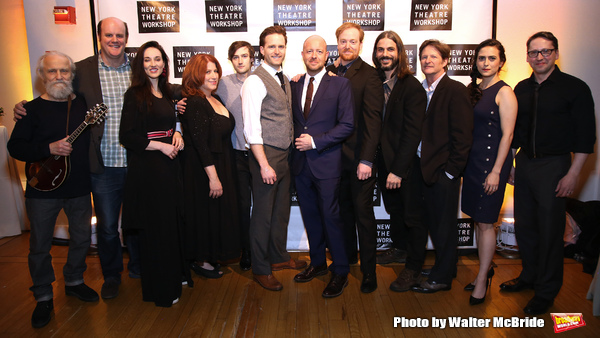 John Tiffany, pictured above with the cast of Once, attended the New York Theatre Workshop's 2018 Gala and was honored alongside Barbara Cutler Emden. Tiffany won the Tony award for his work directing Once and is now known for his masterful staging of Harry Potter and the Cursed Child.
Broadway World described the event as follows:
"The NYTW Annual Gala raises nearly 10% of the Off-Broadway company's annual budget. Funds raised at this one-night only event help NYTW to mount five world class productions each season and to share them with more than 40,000 audience members. Proceeds also support NYTW's Artist Workshop activities through which nearly 2,000 artists develop more than 80 projects each year and their Education Initiatives including Learning Workshop, Mind the Gap, and Public Programs that serve over 1,600 students of all ages."
View photos of the attendees, including Jack Thorne, Barbara Cutler, Alex Price, Steven Hoggett and many more at Broadway World, here.