Theater Round-Up: Noma Dumezweni and Alex Price Interviews, Drama Desk Nominations and More!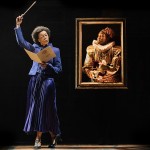 Apr 30, 2018
Last week's theater news focused on the magical opening of Harry Potter and the Cursed Child. Now that the proverbial dust has begun to settle, Broadway almost returned to business as usual–if preparing for awards season could be called that.
Noma Dumezweni gave a touching interview, which drew the support of fellow Hermione Granger actress, Emma Watson, and, in a separate conversation, Alex Price discussed his role as Draco Malfoy, all of which continues to reinforce what an astounding production Cursed Child is. It not only enchants fans but also breaks records and draws critical acclaim, which leads many to speculate that it will charm at the Outer Circle Awards (announced previously), Drama Desk Awards (detailed below) and the Tony Awards, whose nominations are announced tomorrow!
Emma Watson Supports Women in Theater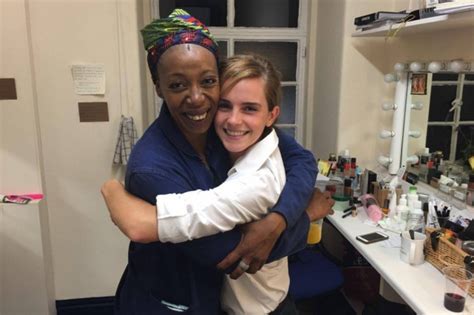 Emma Watson, the actress who first stole our hearts as Hermione Granger, offered support to her stage counterpart Thursday after Noma Dumezweni's recent vulnerable interview.
Love you so much Noma ?? https://t.co/VFyBQMJ6BG

— Emma Watson (@EmmaWatson) April 26, 2018
Dumezweni and her costars, Paul Thornley and Jamie Parker, have been making the promotional rounds with a string of interviews and appearances following the official premiere of Harry Potter and the Cursed Child in New York City. This time, she was moved to tears reflecting upon the question: "What does it mean to you to be on Broadway?"
"It's amazing, it's humbling, it's extraordinary and I can't take anything for granted" – #CursedChildNYC's @MissDumezweni on playing Hermione on Broadway. pic.twitter.com/DPAgnoOSsT — Cursed Child NYC (@HPPlayNYC) April 24, 2018
Dumezweni, who has always expressed great pride in and gratitude for the opportunity to portray the beloved character, recognized how utterly remarkable it is that she made it to that iconic stage. Dumezweni noted that her "expectations of life are limited" as a child refugee who immigrated from Uganda, but she found "her tribe" in the acting community and grew up loving grand theatrical productions and musicals. She knew about a place called "Broadway" but thought, "Yah, that's never gonna happen…the representation I was given didn't have me in the picture."
It was at this point that Dumezweni broke down, joyfully, as she uttered the statement, "I am on Broadway." From there she encouraged viewers:
"Don't limit yourself. You just never know when anything's gonna happen. You never know–I never thought this was gonna happen. I dreamed about it, but I thought, 'Oh, no, that's not for me, people who look like me. It's not gonna happen. It's only people who sing and look like me and dance.' Look, if this was a musical, we wouldn't be sitting here–I wouldn't be sitting here talking to you.  "Yah, that's what it means to me–it's amazing, it's humbling, it's extraordinary, and I can't take anything for granted."
No wonder Emma Watson cheered on Dumezweni's beautiful, heartfelt honesty and inspirational example! Dumezweni is a model of grace even as she reaches the pinnacle of professional success and continues to leave room for introspection and growth–something for which Watson herself also strives.
Watson later attended Sarah Jones' Sell/Buy/Date and encouraged her followers to go, siting incredible performances and content.
Alex Price on Playing Draco Malfoy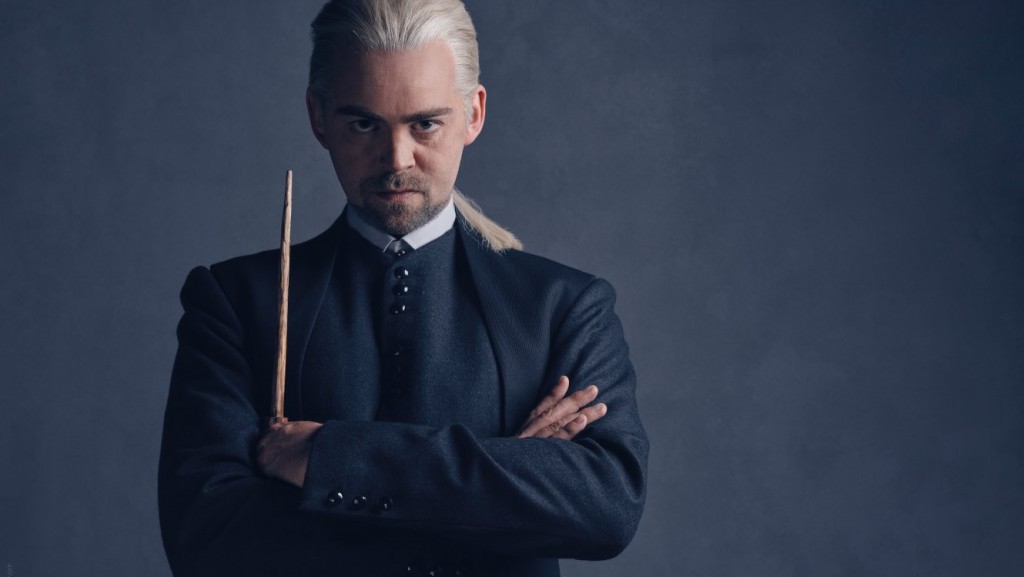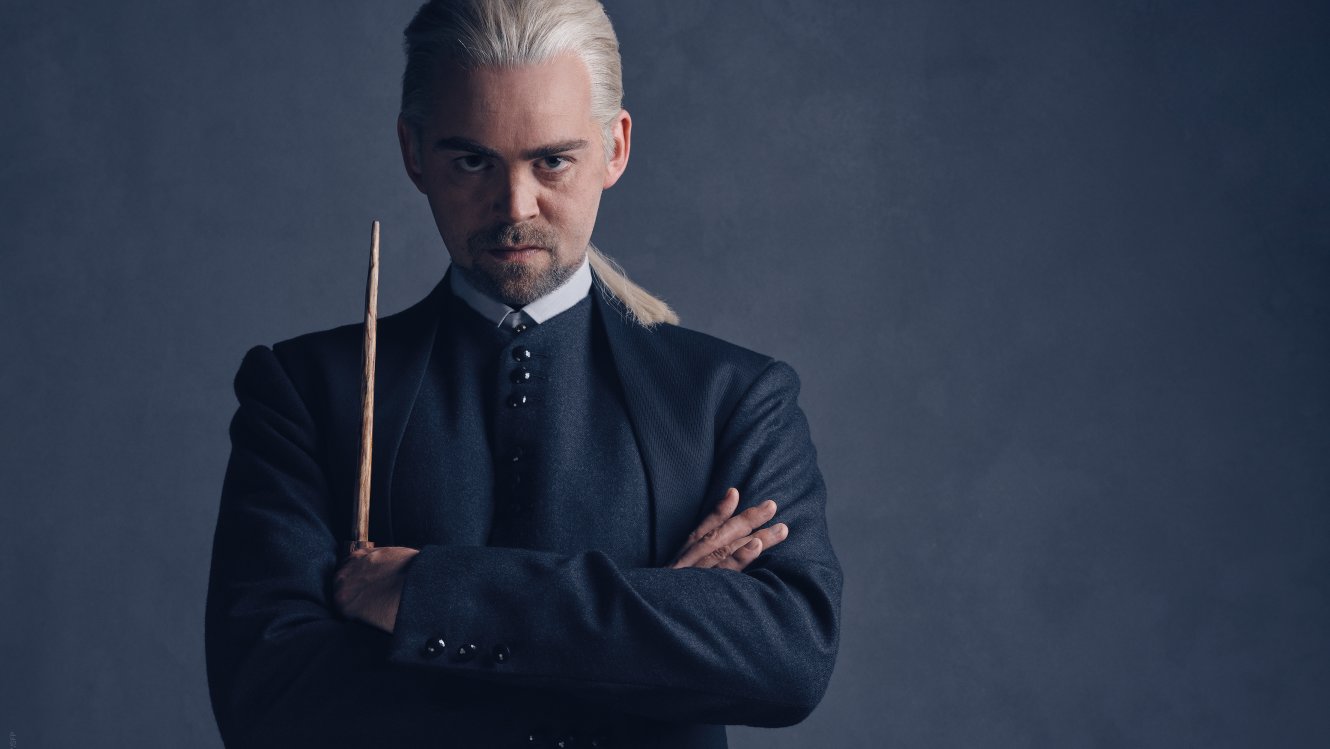 Alex Price has been given the none-too-easy task of bringing the troubled, often unsympathetic, notoriously obnoxious childhood enemy of Harry Potter into adulthood. Draco Malfoy may have left the halls of Hogwarts behind, but the former Slytherin now faces new challenges as his son, Scorpius, returns to his alma mater, and Draco finds himself in the uneasy position of commiserating with Harry Potter as they enter unfamiliar territory–parenting sons who seem increasingly distant.
Price told AM New York:
"Cursed Child is a redemption for this character and that's so joyous to play because I feel that's what people want."
He acknowledged that Draco was primarily known for being a "spoiled little brat," but added:
"The joy of this Draco is that you get to understand why he was like what he's like in the books…[in the movies] you see a bit of that struggle in him, but it's never truly explored as to what's going on inside…He's definitely wiser now."
Though Price goes to great lengths to make Draco a more relatable, empathetic–and mature?–character, he assured fans that Draco Malfoy is still recognizable. He observed:
"There's still a little bit of the swagger about him. I wanted to keep that…It's part of who he is. Doing the play in London, I could tell people enjoyed when me and Harry were having a bit of a dig at each other."
Of course, it wouldn't be realistic for the former foes to get along too well–and that's likely part of the fun!
Jack Thorne's King Kong Announces Principal Cast 
Though the Nov. 8 opening for Jack Thorne's innovative new musical was reported by Leaky late last year, the principal cast is just now being announced. Producers tapped Christiani Pitts to fill the role of Ann Darrow and Eric William Morris to portray Carl Denham.
Deadline gave the following synopsis, describing how these two characters fit into the Thorne's stage adaptation:
"Based on the 1932 novel, the stage production of King Kong is described as 'a contemporary take on the classic tale of beauty and the beast. The story follows a young actress, Ann Darrow, and a maverick filmmaker, Carl Denham, as they voyage from the bustling streets of 1930s New York to an uncharted island to capture the world's greatest wonder. At the center of this 21st-century reimagining: a 20-foot high, 2,000-pound gorilla brought to life by a team of seamlessly integrated artists and technicians. King Kong is a larger-than-life encounter with a legend that's always been too big to contain.' "
Marius de Vried, of La La Land and Moulin Rouge fame, will compose the score, while Eddie Perfect, who worked on Beetlejuice, will contribute original songs. Combined with Thorne's track record for success, this production will undoubtedly take Broadway by storm.
#KingKongBway Playwright @JackThorne (Harry Potter and the Cursed Child) on reclaiming the story of KING KONG for a new generation: pic.twitter.com/jc5jCceE7R

— King Kong Broadway (@KingKongBway) April 25, 2018
The story of KING KONG has captured our imagination since the 1930s. We can't wait to bring this larger-than-life story to the stage like never before!

Alive on Broadway November 2018. https://t.co/LCSt8fiUIgpic.twitter.com/rfpcdTlXlj

— King Kong Broadway (@KingKongBway) March 7, 2018
Cursed Child Among Latest Tony Eligibility Decisions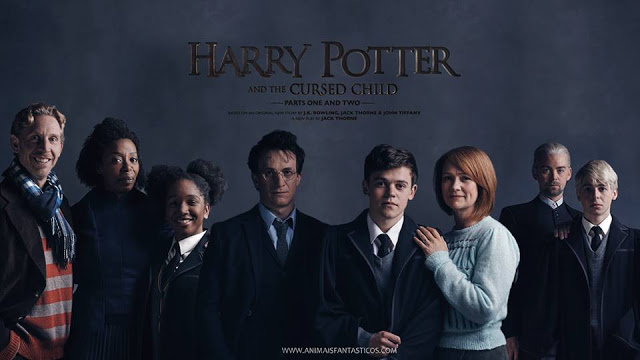 The Tony Awards Administration Committee held its fourth and final meeting to determine eligibility for this Broadway season. According to Deadline, these decisions addressed the categories in which performances would be considered. Relating to Harry Potter and the Cursed Child's potential nominations, the committee ruled:
"Jamie Parker will be considered eligible in the Best Performance by an Actor in a Leading Role in a Play category for his performance in Harry Potter and the Cursed Child, Parts One and Two."
Drama Desk Awards Nominations Announced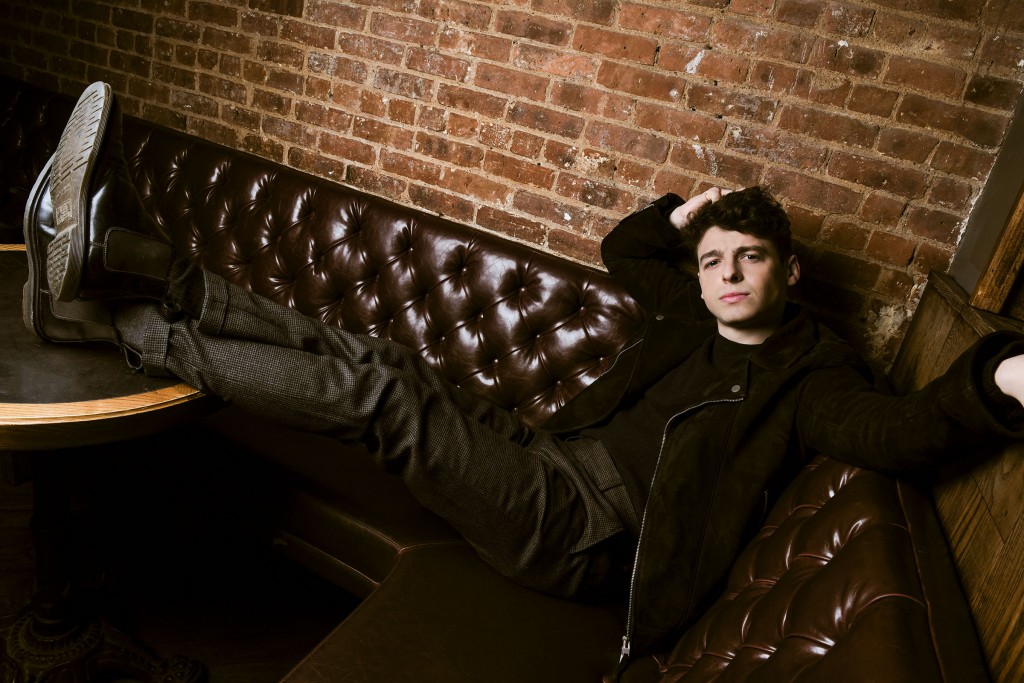 Following on the heels of Outer Circle Awards nominations announced just last week, Drama Desk Awards nominations broke Thursday as the awards season heads into full swing.
Broadway World reported on the decisions, which considered Broadway, Off Broadway and Off-Off Broadway productions from the 2017-18 New York theater season.
Travesties, which opened April 25 under the production of Sonia Friedman, was nominated in the Outstanding Revival of a Play category. Lead Tom Hollander was nominated as Outstanding Actor in a Play for his role in the production as well.
Sonia Friedman's other production, Mean Girls, came away with numerous nominations as well, including Outstanding Featured Actor in a Musical, Outstanding Featured Actress in a Musical, the LaDuca Award for Outstanding Choreography, Outstanding Lyrics, Outstanding Book of a Musical, Outstanding Costume Design for a Musical, Outstanding Production Design and Outstanding Wig and Hair.
As expected, Anthony Boyle received a nomination for Outstanding Featured Actor in a Play for his portrayal of Scorpius Malfoy, continuing his incredible awards run.
John Tiffany scored a nod for Outstanding Director of a Play for his masterful work on Harry Potter and the Cursed Child.
Imogen Heap was nominated for Outstanding Music in a Play, Katrina Lindsay for Outstanding Costume Design for a Play, Neil Austin for Outstanding Lighting Design for a Play, Finn Ross and Ash J. Woodward for Outstanding Production Design and Gareth Fry for Outstanding Sound Design in a Play, echoing their Outer Circle nominations for Cursed Child. Carole Hancock was also nominated for Outstanding Wig and Hair.
Tony Awards Projections
Following the nomination announcements from Outer Circle last week and Drama Desk this week, the Hollywood Reporter made some predictions about the highly-anticipated Tony nominations coming tomorrow morning.
Based on a mathematical formula which considers other nominations and critics' projections, Ben Zauzmer evaluated the current Broadway productions and the likelihood they will get the top nods.
He said Sonia Friedman's Mean Girls is a "near-lock to get a best musical nomination." As for Harry Potter and the Cursed Child, he said:
"A year ago, Harry Potter and the Cursed Child set new Oliver Awards records in London for most nominations (11) and most awards (nine). Having crossed the pond, J.K. Rowling's franchise has its sights on some New York records as well. For now, it's the most likely best play nominee."
Zauzmer also suggested Travesties will receive a Best Play Revival nomination.
Dawn French Stars in Snow White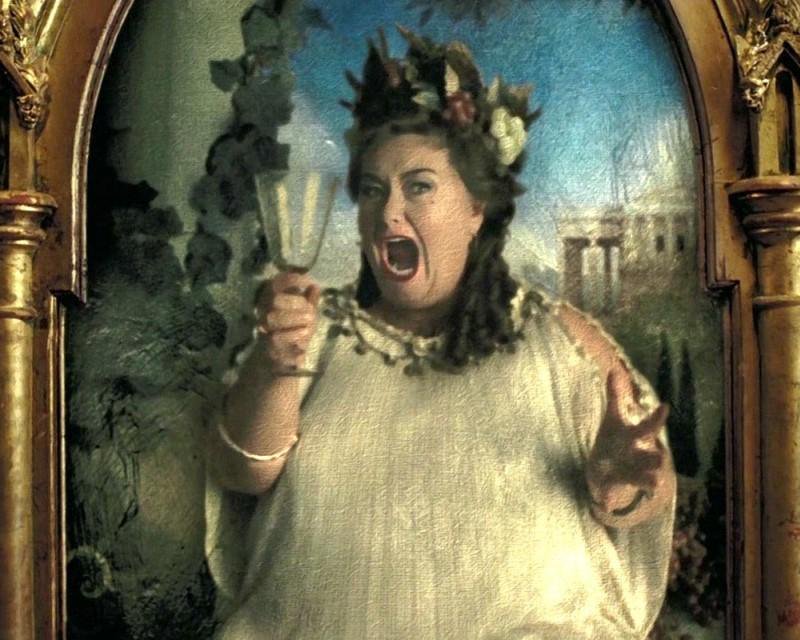 Dawn French, known to Potter fans as the Fat Lady in the portrait guarding the entrance to the Gryffindor Common Room, is set to star as the Wicked Queen in the London Palladium's pantomime Snow White.
According to the Daily Mail, director Michael Harrison said, "She'll be funny, with a twinkle in her eye…I've been trying to coax Dawn for a long time."
French studied pantomime in the '70s at the Royal Central School of Speech and Drama, where she met frequent comedic collaborator Jennifer Saunders.
Harrison added that "the beauty of having French involved in the 2018 pantomime is that she's 'a natural comic' on the stage and the page, 'which is a bonus'."
The production opens Dec. 8 and runs for five weeks.