Theater Round-Up: John Tiffany and Sam Clemmett Interviews, Birthday Messages for The Old Vic and More!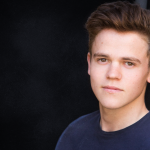 May 14, 2018
Last week we reported on Harry Potter and the Cursed Child nominations for the Broadway.com Audience Choice Awards. Cursed Child picked up 10 nominations, while Sonia Friedman's Mean Girls snagged 15, and voting closes tonight at 11:59 p.m. ET–so don't forget to VOTE HERE!
Jamie Parker, who plays the Chosen One himself in the Broadway production, appeared on The Tonight Show Starring Jimmy Fallon last Thursday night and stole the show, charming the audience with an admission of nerdy devotion to the Harry Potter series–and a bit of magic.
Suppose I can say now that @jimmyfallon and the whole team at @FallonTonight really are as lovely as you'd hope. I was petrified tonight, and they made it very easy. Thanks for doing me that kindness, and long live the vividness. PS Thanks @AROD!? See you at practice then, yeah?

— Jamie Parker (@DickLeFenwick) May 11, 2018
This resulted in a lengthy twitter exchange between Parker, Jack Thorne and J.K. Rowling which was, indeed, epic, covering restrictions on the use of magic in the presence of muggles and appropriate ministerial repercussions. Read the recap here.
This week we cover interviews with John Tiffany and Sam Clemmett, more Tony Award projections, an award for choreographer Steven Hoggett, a big move for Sonia Friedman's The Ferryman and birthday messages for The Old Vic!
John Tiffany Discusses Major Influences, Tapped for Tony Win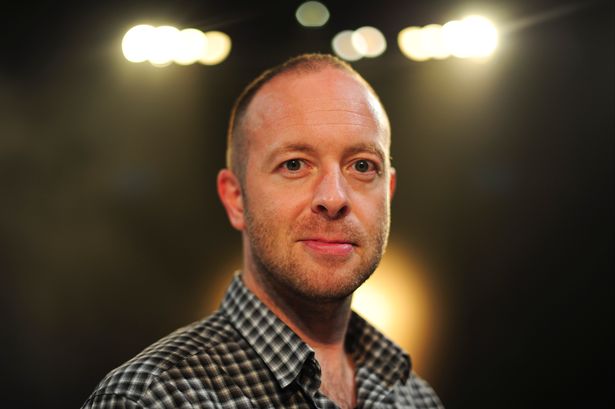 In a recent interview with the New York Times, John Tiffany, award-winning director of Harry Potter and the Cursed Child and current Tony nominee, discussed his influences. From the people in his life to his favorite music, books and plays, most of these influences have been with him since his teenage years.
He's known choreographer Steven Hoggett since they were 14, and they bonded over their shared love of Kate Bush's album "Hounds of Love." Tiffany considered it instrumental in opening up his imagination to the possible, saying:
"As I was growing up and listening to [her] music, it taught me something about storytelling and challenging form and really really pushing boundaries, and that's probably one of the massive, massive reasons I'm a theater director."
Beyond music, Tiffany divulged that he's always had a soft spot for Brontë's Wuthering Heights, because it is set in Yorkshire, where he grew up and describes as both "beautiful and bleak." He explained:
"There's something about the landscape manifest in those two characters, Cathy and Heathcliff, that just makes me kind of ache for home whenever I think about it. That book has buried itself inside of me. I know it's not perfect in the way that something like 'Pride and Prejudice' is, but it gnaws at me even more because of that."
In spite of the theatricality of his early influences, he didn't actually consider a career in the arts until college. He began his studies at Glasgow University on a pre-med track, which changed immediately and irrevocably when a friend took him to see Tectonic Plates, directed and led by Robert Lepage. Tiffany recalled:
"It was the most radical and extremely entertaining piece of performance I had ever seen.

It had a beautiful, accessible story that would just jump from city to city, from continent to continent. There was one scene in a library in Venice; two characters were there. It ended with them saying, 'We need to go to New York.' The light that had been shining on the books from the front moved so that it was shining from behind. And the books became the Manhattan skyline reflected in the Hudson River.

I was born again. I remember gasping. There was no sci-fi, there was no CGI, there was no huge automation. My work's always searching for that moment."
After making the decision to study theater and the classics, all that was left was to find material which inspired him. His tutor suggested that he read famed playwright Tennessee Williams and, specifically, The Glass Menagerie, which Tiffany would go on to direct. It changed his perception of the rules of theater–and the ones that could be broken–and he observed:
"I was just forever changed. I just thought, 'Well this is it.' It's the most inspiring, illuminating, heartbreaking. It has never, ever let me down."
ANow his work is broadly considered to be, in its own right, inspiring, influencing a whole new generation of theater-goers and bringing his unique ground-breaking, boundary-bending approach to the magic of the wizarding world. He has been rewarded with the aforementioned Tony nomination, and chief New York Times theater critics Ben Brantley and Jesse Green both project that Tiffany will pull off the win for Best Director of a Play.
Though neither projects Cursed Child wins for Jamie Parker (Harry Potter), Noma Dumezweni (Hermione Granger-Weasley) and Anthony Boyle (Scorpius Malfoy), they do expect a win for Best Play–and put out a gorgeous black and white portrait of the nominees, seen below!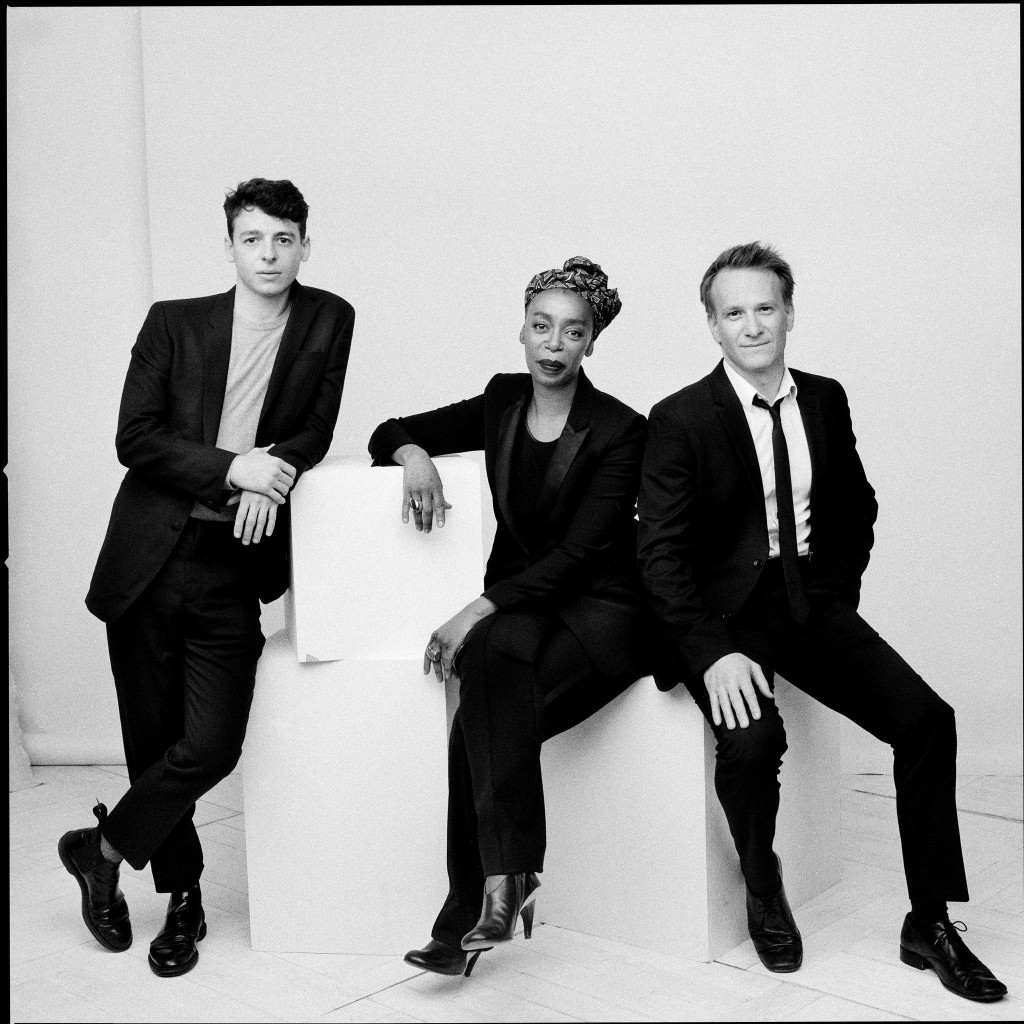 Sam Clemmett Talks Albus Potter 
Sam Clemmett spoke to Cursed Child NYC about relating to his Cursed Child character and Albus Potter's driving motivation throughout the play.
"He wants Harry to see him for who he is." – #CursedChildNYC's @sam_clemmett on Albus Potter. pic.twitter.com/DswcbVkTaj — Cursed Child NYC (@HPPlayNYC) May 10, 2018
Clemmett began by explaining that though he and Albus have vastly different personalities, he can relate to the difficulty Albus faces getting along with his classmates, to the point that he feels bullied and isolated. Clemmett revealed that he, too, was bullied for a brief time during his school years.
He also got to the heart of conflict between Harry and his son, which is, in many ways, the impetus behind everything–it's the foundation of his bond with Scorpius, and it's the primary factor behind most of his decisions; it's the fact that Albus feels so misunderstood. Deep down, "at the end of the day he wants specific love: he wants Harry to see him for who he is."
Steven Hoggett to Receive Honor at Chita Rivera Awards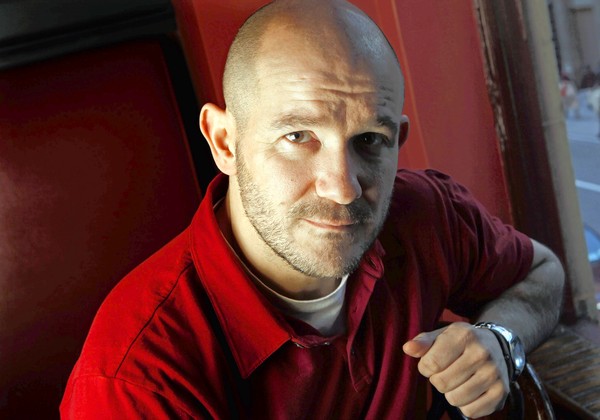 Playbill reported that choreography-movement director Steven Hoggett, currently nominated for a Tony for his work with Harry Potter and the Cursed Child, will receive the Douglas and Ethel Watt Critic's Choice Award at the 2018 Chita Rivera Awards.
The event will be held May 20 at the NYU Skirball Center for the Performing Arts. The special award honors outstanding work that "falls outside the framework of the original categories."
Tickets for the Chita Rivera Awards can be purchased here.
The Ferryman Will Transfer to Broadway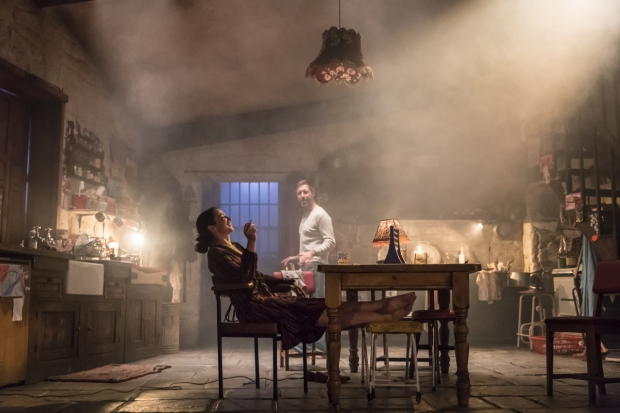 Deadline reported that the Olivier award-winning The Ferryman from Jez Butterworth, produced by Sonia Friedman, will be making the transfer to New York like Cursed Child before her and, happily, it seems most of the renowned cast will be making the move!
Specifically, Paddy Considine, Laura Donnelly and Genevieve O'Reilly will return to their roles when the play opens on Broadway in October. Deadline described the play as follows:
"Set in rural Northern Ireland in 1981, The Ferryman depicts the Carney household as it prepares for the annual harvest, with its hard work followed by feasting and celebration. But the arrival of a visitor interrupts this year's traditional goings-on.

"The Ferryman was developed by Sonia Friedman Productions and produced with Neal Street Productions and The Royal Court Theatre, and opened at The Royal Court in May 2017, becoming the fastest-selling play in the theater's history. The sold-out show transferred to the Gielgud Theatre in London's West End, where it was extended three times and will conclude its year-long run on May 19."
Clearly, the production seems set to carry that momentum through the transition to the States. Hopefully, it will be as smooth and successful as Cursed Child's has been!
Harry Potter Stars Wish Old Vic "Happy Birthday"
The Old Vic celebrates its 200th birthday with well wishes from many of the stars who have graced its stage, including our own Dan Radcliffe, who performed there with Rosencrantz and Guildenstern Are Dead, and said, "[It's] a place that I'm unbelievably proud and amazed that I've worked at."
'A place that I'm unbelievably proud and amazed that I have worked at.' Thank you to Daniel Radcliffe for this wonderful #OV200 birthday message! pic.twitter.com/3CFOCTPWrs — The Old Vic (@oldvictheatre) May 12, 2018
Ralph Fiennes (Lord Voldemort), Rhys Ifans (Xenoplius Lovegood) and Thomas Aldridge (Ron Weasley) also chimed in, along with many other famous and familiar faces, to offer their congratulations. Enjoy!