Farewell to 'Cursed Child' London's Year Two Company – Bring on Year Three!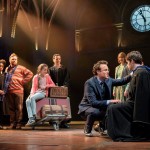 May 21, 2018
Last night marked the final performance of the Year Two company of Cursed Child at the Palace Theatre in London, and in just two days time the Year Three company will begin their adventure!
As previously reported on Leaky, along with the third Jamie in a row to portray Harry Potter on the west end (Jamie Ballard), Susie Trayling will join the cast to play Ginny Potter, Joe Idris-Roberts as Albus Severus,  Jonathan Case as Scorpius Malfoy. Continuing cast members include Thomas Aldridge as Ron Weasley, Helen Aluko as Rose Granger-Weasley and  James Howard as Draco Malfoy. Read the full list here, and see their newly released character portraits below: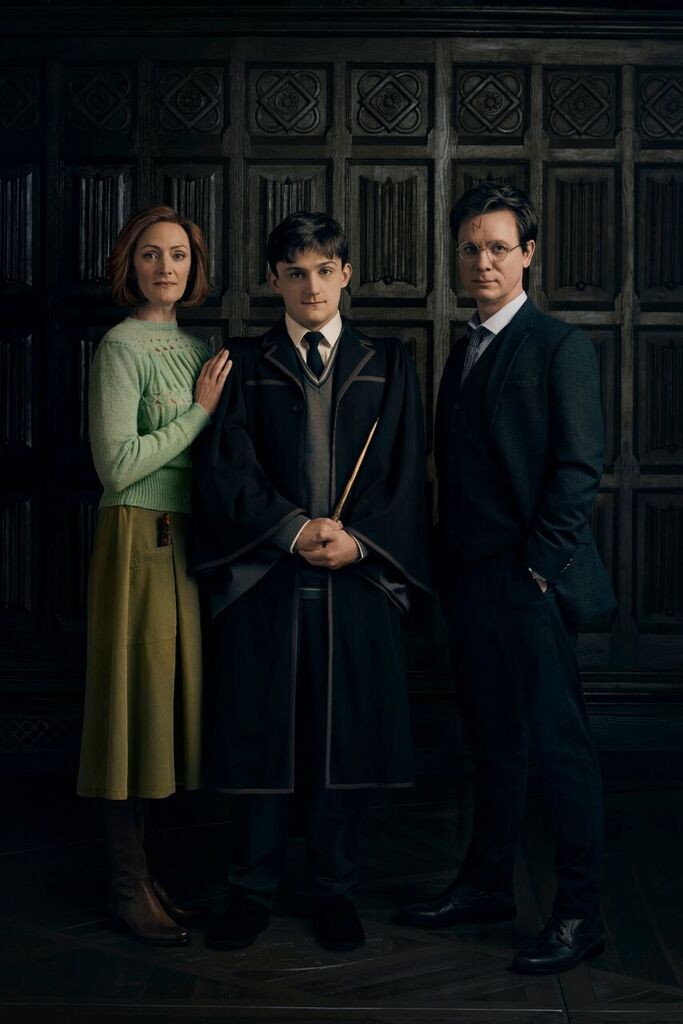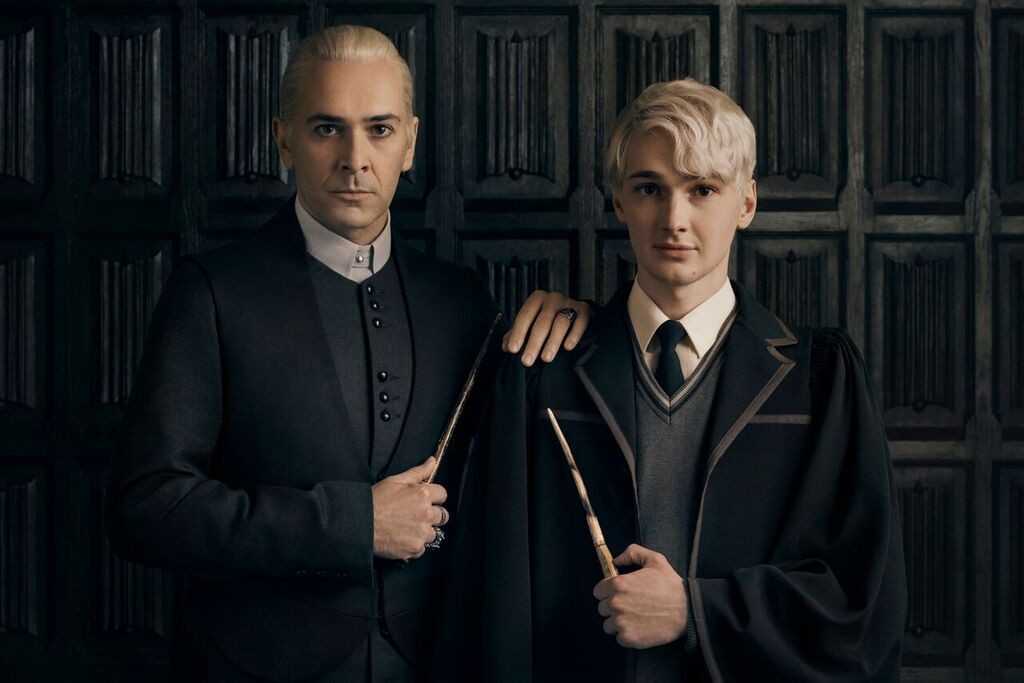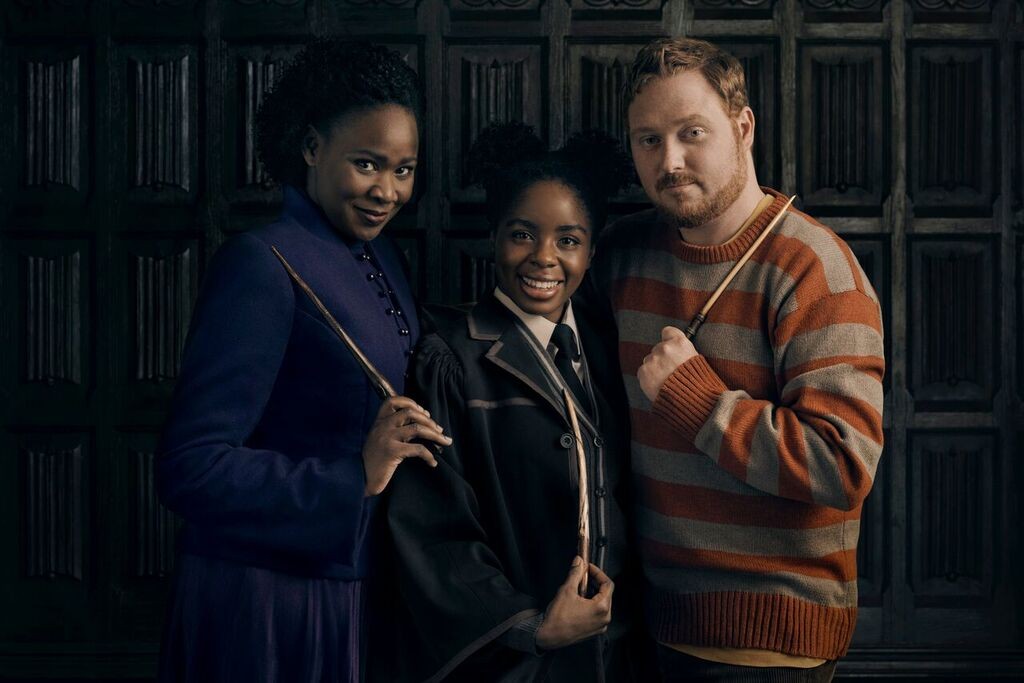 Photo credit: Charlie Gray
Another year at Hogwarts draws to a close today as our magnificent Year Two Company bid farewell to @HPPlayLDN and the Palace Theatre. Thank you for being part of the magical #CursedChild world. pic.twitter.com/aehAoNBomo

— Sonia Friedman Productions (@SFP_London) May 20, 2018
Sadly this means bidding farewell to Year Two's cast, who have been posting their memories and thanks on social media:
An open letter of thanks to all the lovely people who consider themselves fans of Harry Potter and the Cursed Child, and to all the truly wonderful audience members who've seen the show over the past year whilst I've had the privilege to play Albus Severus Potter pic.twitter.com/T7xrSJRDNy

— Theo Ancient (@Theo_Ancient) May 14, 2018
I freakin' love, love, love you all. Thank you for being my light on the darkness. #teamrakie #beautifulpeople #HAPPYENDING #newbeginnings #KindnessMatters #whyigobacktocc pic.twitter.com/7PrEYRHGEu

— Rakie Ayola (@RakieAyola) May 20, 2018
Today we say a fond farewell to our incredible Year Two #CursedChild company — but there's still time for cake, cut by @BlenkinSamuel and @Theo_Ancient! Thank you to all those on and off the stage for a magical year at the Palace Theatre, and thank you to our amazing audiences! pic.twitter.com/S1G5FudCJH

— Cursed Child Play (@HPPlayLDN) May 20, 2018
By Dumbledore, I'm going to miss this lot. So so much.#CursedChild @HPPlayLDN pic.twitter.com/twYKVbLq4A

— Emma Lowndes 🐝 (@EmmaMerrells) May 20, 2018
My last day in Harry Potter and The Cursed Child! I've met some amazing people & made great friends. I'll miss you. #CursedChild @HPPlayLDN

— Gideon Turner (@GidsTurner) May 20, 2018
Last day at Hogwarts today…! A massive and brilliant year, with wonderful wonderful people xx @HPPlayLDN #CursedChild pic.twitter.com/u2LhpogNCD

— Rupert Henderson (@RupertHndrsn) May 20, 2018
What a year! What a pleasure! I'm going to miss so many of you leaving Hogwarts but especially the C & F crew! @edwhiteUK @GidsTurner @jordanparis47 Peace out!!! pic.twitter.com/ZcvmdPTQvr

— Danny Dalton (@DannyDalton01) May 20, 2018
Here it is. The final day as the year two cast of @HPPlayLDN. So much love within this wizarding family. What an irreplaceable first year in the West End. Time to make some magic together one last time. 💛 (I'm not crying, my heart is just melting out of my eyeballs.) pic.twitter.com/Guy7YNDS3x

— James Phoon (@JamesPhoon_) May 20, 2018
Always x pic.twitter.com/0ME9O9vun7

— Tom Mackley (@minimackley) May 20, 2018
Here we go, final show at @HPPlayLDN . It's been real. 800 shows. Two epically fun characters. A truck load of laughs. Peace out friends. Love you all X

— Annabel Baldwin (@AnnabelBaldwin) May 20, 2018
Wow. I'm in complete denial that the gorgeous and scenic journey of the last 27 months is coming to an end today… Thanks everybody – it's been an utter joy! Love you all xx @HPPlayLDN #CursedChild

— Morag Cross (@MoragCross) May 20, 2018
The journey continues! Join us in welcoming the new cast of Cursed Child at the Palace Theatre, and saying goodbye to the old cast… Will you be seeing Year Three's company?  Let us know in the comments!
Today we celebrate an unforgettable year.
Today we say goodbyes which will break our hearts.
Today we tell this story for the last time.
Today we tell this story for the first time. #KeepTheSecrets #CursedChild #YearTwo ❤️ pic.twitter.com/je3gJtKYjB

— James Howard (@JHowardActor) May 20, 2018