J.K. Rowling in 'C.B. Strike' Promo & Tops List of 100 Essential Books By Female Writers!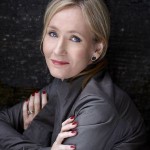 May 28, 2018
After revealing Lethal White will release later this year, J.K. Rowling appeared in a new promo for C.B. Strike, and shared some memories from writing Harry Potter and some advice for aspiring authors on Twitter, and appeared on a list of 100 essential books by female writers!
C.B. Strike airs on June 1st on Cinemax, and will be accompanied by the release of U.S. TV editions of the Cormoran Strike book series. Take a look at a new promo below, in which J.K. Rowling discusses her motivations for writing the series:
She also responded to fans on Twitter hoping to hear more Lethal White updates – we'll let you know when we get a release date / cover reveal!
… is on its way!

— J.K. Rowling (@jk_rowling) May 24, 2018
After complaining about her writing progress (on the plus side, her Tetris score is improving!), Jo shared a memory from when she was writing Goblet of Fire, and gave some inspiring advice to aspiring authors:
Upon rereading, the best I can say about today's writing is that I got my second best Tetris score.

— J.K. Rowling (@jk_rowling) May 24, 2018
Chapter 9, Goblet of Fire nearly finished me. I rewrote it more times than I can now remember. You'll get there. https://t.co/5Y5I4hRSDi

— J.K. Rowling (@jk_rowling) May 24, 2018
On tough days at work ill remind myself of the bandwidth it took to write the entire HP series, and that you did it flawlessly! Thank you 🏆🔥

— Alex Hodges (@AlexHodges) May 24, 2018
Certainly not flawlessly, but I did it. Never wait in expectation of perfection or you'll wait forever. Do the best you can with what you've got and be one of those who dared rather than those who merely dream. And thank you x https://t.co/Y1beuWwO4N

— J.K. Rowling (@jk_rowling) May 24, 2018
She's also been sharing some lovely fan creations after she received a Niffler:
My friend @mrstrewloy made me a Niffler and my night is MADE. pic.twitter.com/HB8HloBywj

— J.K. Rowling (@jk_rowling) May 22, 2018
My daughter made a bowtruckle each for her two best friends for their birthdays/ one named April and the other Sage. pic.twitter.com/Qy8VBhPv89

— didi (@CowanDeecowan) May 22, 2018
I love these! https://t.co/j1fa2tSfTG

— J.K. Rowling (@jk_rowling) May 23, 2018
My best friend Rebecca made me house elves to cope with the loss of Dobby… Clearly I struggle to get over it😂❤ pic.twitter.com/hmahBAiXuV

— Julie Jo (@enchanted_holly) May 23, 2018
Now THAT'S a friend. https://t.co/EWg0EtAlGP

— J.K. Rowling (@jk_rowling) May 23, 2018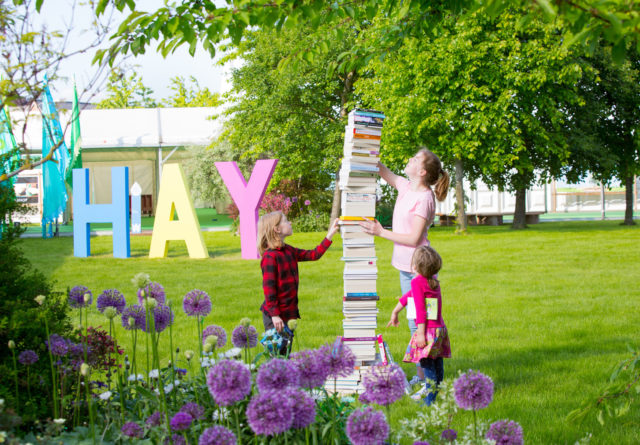 Finally, Jo was also named on a new list of must-reads over the past week, this time from a poll taken for the annual Hay Festival – a huge literary and arts event held in Hay-on-Wye Wales, which started last Thursday and runs until June 3rd.
The event is celebrating the centenary of women having the right to vote with a list of 100 essential books by female writers from the past 100 years, compiled following a #VOTE100BOOKS campaign, receiving votes from over 100 readers. Virginia Woolf, Harper Lee, Agatha Christie, Sylvia Plath, Zadie Smith, Carol Ann Duffy, Germaine Greer, Jacqueline Wilson and more amazing female authors also appear on the list, which was discussed on a panel at the festival today. View the list in full here.
Will you be tuning into C.B. Strike? What are you most excited for in Lethal White? Let us know in the comments – stay posted for any updates!