Magic in Seattle: J.K. Rowling in MoPOP Sci-Fi and Fantasy Hall of Fame and Diagon Alley Construction Moves to Camp Korey!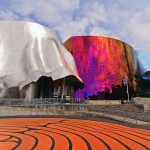 Jun 15, 2018
Washington is probably not the first place that comes to mind for fans planning a wizarding world excursion, but now the state boasts two magical destinations!
Newsarama reported that J.K. Rowling is among the 2017 honorees inducted into the Museum of Pop Culture's (MoPOP) Science Fiction and Fantasy Hall of Fame. This means Rowling, alongside Marvel Comics creator Stan Lee, the Legend of Zelda and Buffy the Vampire Slayer, will be included in an upcoming exhibition featuring "science fiction and fantasy's leading creators and most impactful creations."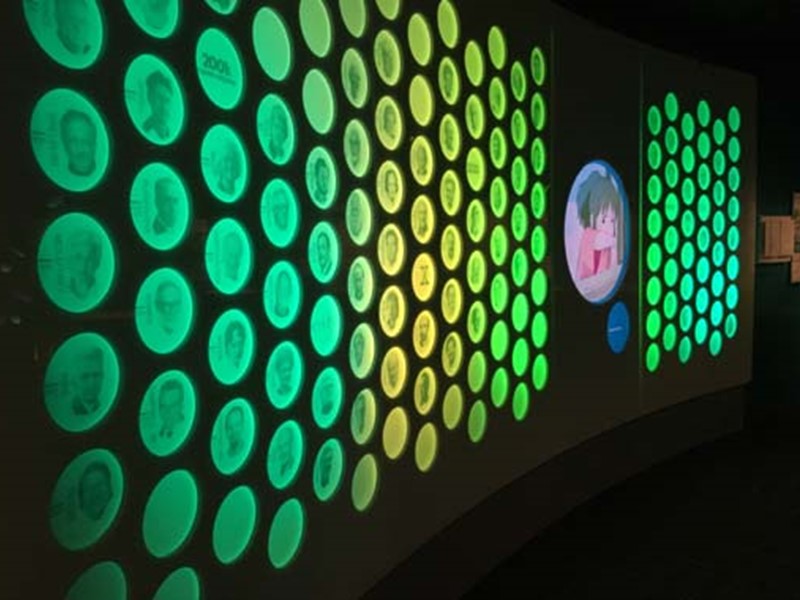 MoPOP describes the Hall of Fame as follows:
"The Hall of Fame exhibition invites visitors to explore the lives and legacies of the current inductees through interpretive films, interactive kiosks, and more than 30 artifacts, including Luke Skywalker's severed hand from George Lucas' The Empire Strikes Back, the Staff of Ra headpiece from Steven Spielberg's Raiders of the Lost Ark, author Isaac Asimov's typewriter, and the "Right Hand of Doom' from Guillermo del Toro's film Hellboy.

"Founded in 1996, the Hall of Fame was relocated from the Gunn Center for the Study of Science Fiction at the University of Kansas to its permanent home at MoPOP in 2004. The final inductees are nominated by the public, and chosen by a panel of award-winning science fiction and fantasy authors, artists, editors, publishers, and film professionals."
MoPOP is a non-profit museum which commemorates the "ideas and risk-taking that fuel contemporary popular culture." Through the exciting and varied technologies available today, the museum introduces visitors across generations to incredible collections, exhibitions and educational programs.
In addition to the Science Fiction and Fantasy Hall of Fame, visitors are treated to the following exhibitions: Marvel: Universe of Super Heroes, Holodome, Sound Lab, Nirvana: Taking Punk to the Masses, Indie Game Revolution, Infinite Worlds of Science Fiction, Fantasy Worlds of Myth and Magic, Hendrix: Wild Blue Angel, Scared to Death: The Thrill of Horror Film and Pearl Jam: Home and Away.
It sounds like an epic adventure into past and present pop culture history, and it is an honor that J.K. Rowling has been recognized for her contribution! And while the exhibit featuring Rowling and the Harry Potter series is sure to be technologically stunning in every sense, we have an update on the grassroots magical workmanship of Seattle dad and talented carpenter Jonathan Chambers.
ICYMI: Ballard father creates replica Diagon Alley for trick-or-treaters https://t.co/tjR3xb1QGZ #Halloween2017 #komonews pic.twitter.com/BishFHh0Xv

— Mike Perry (@MikePerryKOMO) October 31, 2017
Last year Leaky covered Chambers' remarkable handiwork as he recreated portions of Diagon Alley in his own driveway for Halloween. The Chambers family built Quality Quidditch Supplies, Magical Menagerie, Flourish and Blotts, Madam Malkin's, Owl Emporium and Ollivander's storefront replicas with charitable intentions–any proceeds would go toward pancreatic cancer research. Now the Chambers have expanded their vision with a project they hope will bring magic into the lives of families with children suffering from chronic illness.
They are now working to create part of the wizarding world at Camp Korey. The camp "offers children and families an escape from the endless medical treatments that have overshadowed childhood. Campers grow stronger, braver, and build leadership skills that they take into their everyday lives."
Volunteers and generous donors have joined the Chambers to make it all possible, though there is still work to be done before the finished product is ready for camp attendees. Chambers even told Leaky that Phase 2 of construction–including a Leaky Cauldron!–will begin in the fall when summer camps have concluded. Enjoy the pictures showing their current progress and consider how you may help bring the magic to Washington and beyond!