Your Guide to Potter Panels at San Diego Comic Con 2018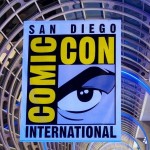 Jul 11, 2018
San Diego Comic Con is the ultimate event for fans celebrating fandoms and favorite characters and the ultimate outlet for showcasing upcoming films and television series through highly-anticipated panels and top-secret reveals. Though some high profile regulars, such as Marvel's Avengers and Game of Thrones, are absent this year, numerous Potter-related panels are on the agenda, and we have all the dates, times and details you'll need for keeping up with the latest exciting news!
First, according SDCCBlog.com, there are some exclusive giveaways you won't want to miss. Insight Editions will be offering free souvenirs and holding a sweepstakes at Booth #3721. Stop by with your badge to pick up one of following five SDCC posters: Buffy, Power Rangers 25th Anniversary, Firefly, DC Comics or Harry Potter. Check out that incredible view of Hogwarts!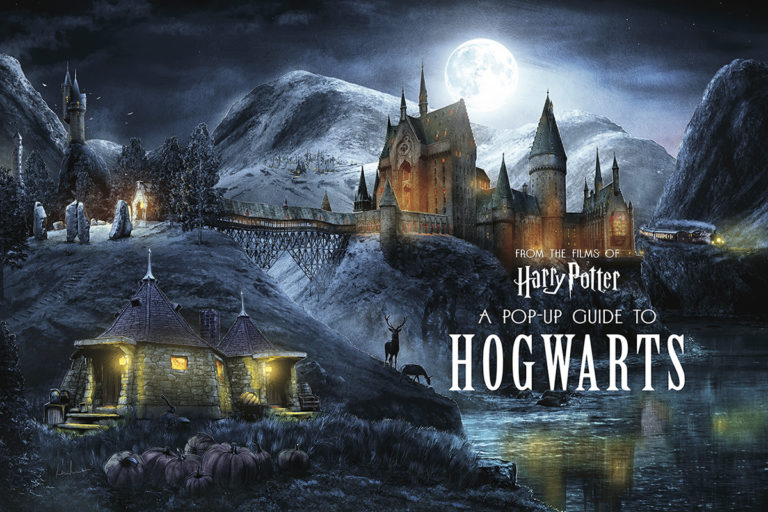 As for the sweepstakes, when your badge is scanned at the booth, you will be automatically entered into the drawing for three giveaways: a Mighty JaxxDC Comics XXRay collectibles bundle, a Sideshow Chewbacca Premium Format 1/6th Scale Figure and a Harry Potter bundle. One charmed winner will go home with the following:
"Weasleys' Wizard Wheezes Hardcover Ruled Journal, Hogwarts Hardcover Ruled Journal, Ravenclaw Hardcover Ruled Journal, Hufflepuff Hardcover Ruled Journal, Gryffindor Hardcover Ruled Journal, Slytherin Hardcover Ruled Journal, Wanted Posters Pocket Notebook Collection, Ravenclaw Foil Note Cards, Hufflepuff Foil Note Cards, Gryffindor Foil Note Cards, Slytherin Foil Note Cards, Hogwarts Foil Note Cards, Wand Collection, A Cinematic Gallery, Hogwarts Pop-Up, Creatures: A Paper-Scene Book, and Imagining Hogwarts."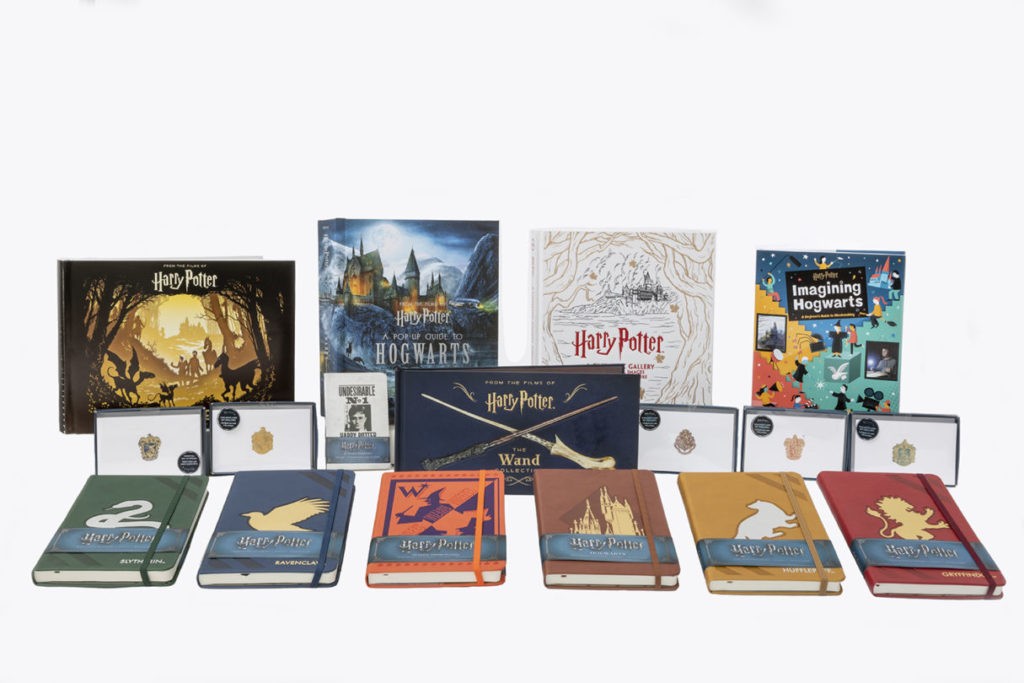 That's an impressive package, and it could all be yours!
Now for the panels–read on for our day-by-day review of panels featuring Harry Potter alums, wizarding world discussion or the Fantastic Beasts franchise.
Thursday, July 19
1 p.m.-1.50 p.m. First Look at YouTube Original's Sci-Fi Thriller Origin (Indigo Ballroom)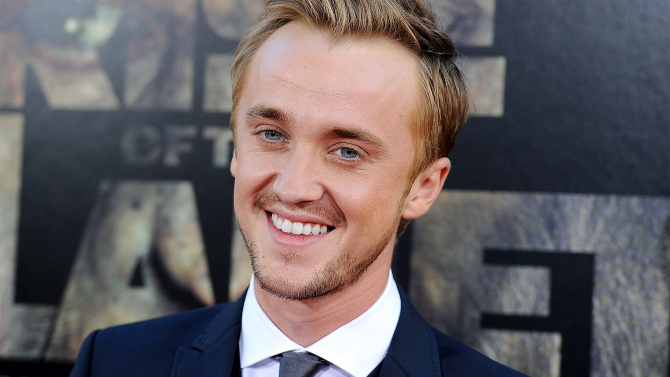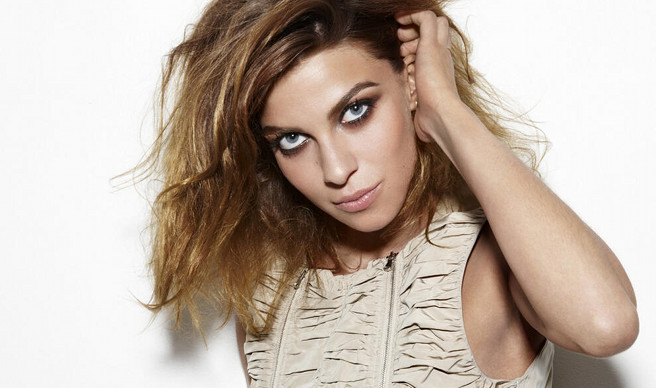 Origin stars two well-known Harry Potter alums, Tom Felton and Natalia Tena. Felton will always be remembered for his slick but increasingly-vulnerable and complex portrayal of Draco Malfoy, while Tena played auror and Order of the Phoenix member Nymphadora Tonks, tragically killed during the Battle of Hogwarts. Both will feature at the panel alongside costars Nora Arnezeder and Sen Mitsuji, as well as writer, creator and executive producer Mita Watkins and director Paul W. S. Anderson. Attendees will be treated to exclusive new footage from the series, described as follows:
"In ORIGIN, a group of strangers find themselves stranded on a spacecraft bound for a distant planet. The abandoned passengers must work together for survival, but quickly realize that one of them is far from who they claim to be."
8 p.m.-9 p.m. Stephen King's Mr. Mercedes Season 2 (Room 7AB)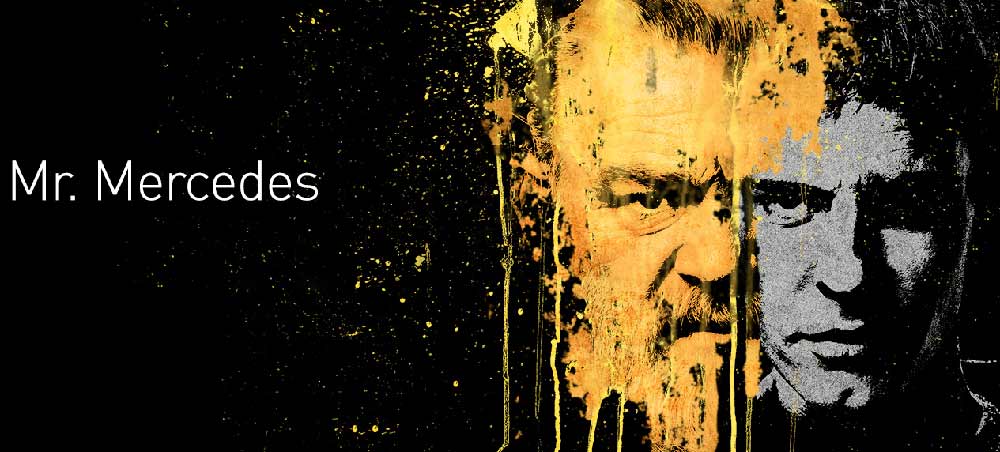 Brendan Gleeson, known for portraying the eccentric auror Mad-Eye Moody, is the star of Stephen King's Mr. Mercedes, the thrilling AT&T AUDIENCE original series. Gleeson is not scheduled to attend, but executive producer and director Jack Bender and costars Harry Treadaway, Jharrel Jerome, Jack Huston, Holland Taylor, Justine Lupe and Breeda Wool will bring a first look at the upcoming second season, described as follows:
"A year after his thwarted attempt to perpetrate a mass murder, Brady Hartsfield remains in a vegetative state, and retired detective Bill Hodges has opened Finders Keepers. When unexplainable occurrences begin, Hodges has a feeling that Brady is somehow responsible."
Keep an eye out for Gleeson as Detective Hodges in any exclusive footage shown!
8:15 p.m.-9:15 p.m. Harry Potter Fandom Panel: 20 Years in the Wizarding World (Room 6DE)

Heidi Tandy of FictionAlley and Organization for Transformative Works moderates a discussion on magic in the wizarding world, covering both the Harry Potter fandom and canon. Panelists include Elizabeth Minkel (Fansplaining), Catherine Horvath (MuggleNet), Chandrika Moka (Wands Up San Diego), Dawn Biggs (Hogwarts Running Club), Jessica Ward (US Quidditch), Eliyannah Amirah Yisreal (Hermione Granger & the Quarter Life Crisis), Alexa Donne (Brightly Burning), Mike Ignis (The Great Wizarding War podcast), Gary Roby (Harry Potter Minute) and Matt Cox (Puffs; Or, Seven Increasingly Eventful Years at a Certain School of Magic & Magic).
Friday, July 20
1.30 p.m.-2.30 p.m. Star Trek: Discovery panel (Hall H)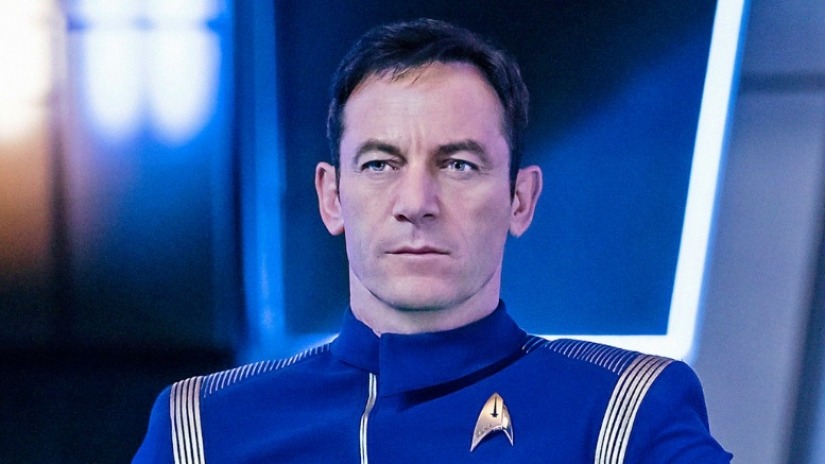 Sonequa Martin-Green, Doug Jones and Anthony Rapp are confirmed panelists. Jason Isaacs, best know to Potter fans as Lucius Malfoy, is not currently listed as attending, but it's certainly possible he will be featured in clips hinting at the future story arc of his Captain Lorca.
3.30 p.m.-5.30 p.m. Amazon Studios panel: Tom Clancy's Jack Ryan, The Tick, Good Omens, Lore and The Expanse (Ballroom 20)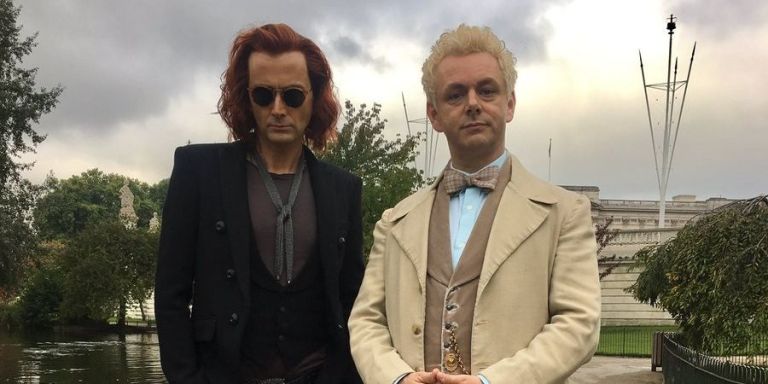 David Tennant, remembered for his tongue-flickering portrayal of Barty Crouch Jr. in Harry Potter and the Goblet of Fire, stars alongside Michael Sheen in the six-part series adapting Neil Gaiman's novel Good Omens. Tennant plays the demon Crowley opposite Sheen's angel Aziraphale in the story set during earth's apocalypse. Tennant is not confirmed, but look for details on and spots featuring his performance!
4 p.m.-5 p.m. Psychology of Harry Potter and Fantastic Beasts (Grand 9)

Dustin McGinnis (McGinnis Music) moderates this panel discussing the psychology of the Harry Potter and Fantastic Beasts films. The panel will include notable mental health professionals Dr. Janina Scarlet (Harry Potter Therapy, Dark Agents), Travis Adams (Supernatural Psychology) and Dr. Jennifer Yen (The Avalon Relics series). Actor Mike Ignis and illustrator Vince Alvendia (Harry Potter Therapy, Dark Agents) will also attend.
Saturday, July 21
10.30 a.m.-12.30 p.m. Warner Bros. Theatrical panel: Aquaman, Wonder Woman and Fantastic Beasts: The Crimes of Grindelwald (Hall H)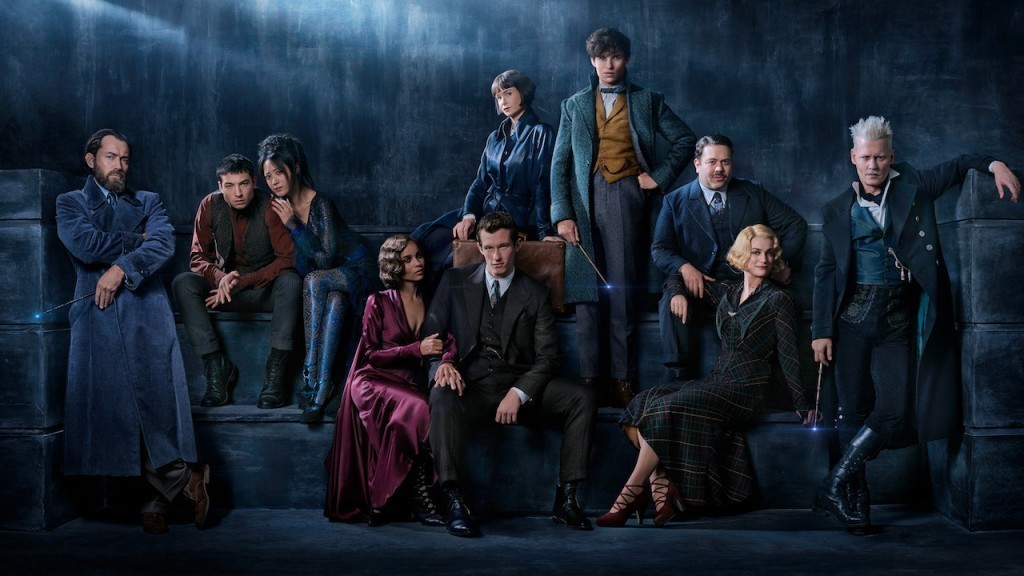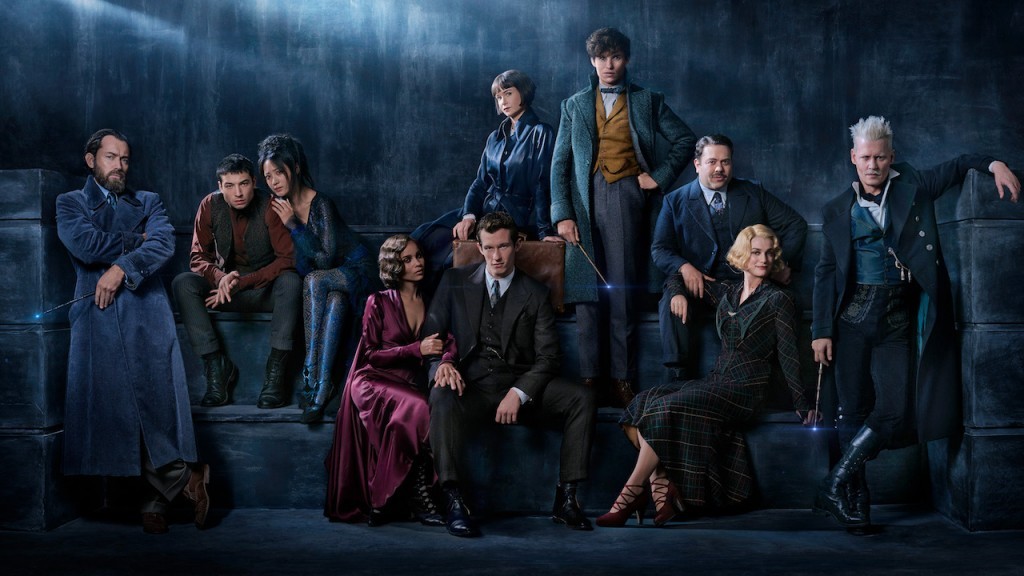 Warner Bros. teases a first look at its upcoming releases and is still keeping the list of panelists under wraps. As soon as more details of this secretive panel are announced, we will report on those confirmed updates. However, we ourselves make no secret of our hope that the major Crimes of Grindewald cast members will attend and that Eddie Redmayne, our favorite Magizoologist Newt Scamander, will have a new trailer in that magically-expanded briefcase of his. Wands crossed!
3 p.m. Fictional Games IRL (Grand 9)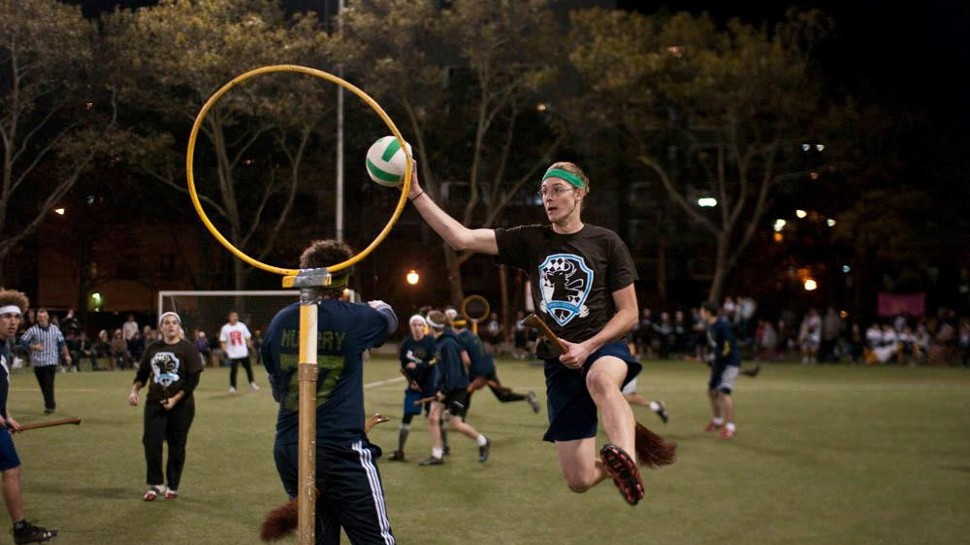 Check out Fictional Games IRL, a panel on adapting a sport or game from a fictional universe! Featuring @usquidditch, @saberguildint, @KorribanBMCS, and moderator @tessanetting. Saturday, 7/21 | 3pm | Grand 9 at the Marriott. Learn more at: https://t.co/zl4Gd9MTGM#SDCC2018pic.twitter.com/75giyi0i2H

— San Diego Comic-Con (@Comic_Con) July 6, 2018
Interested in how the wizarding sport of Quidditch, played on flying broomsticks with quaffles, bludgers and the enchanted snitch, has been adapted for the muggle playing field? Interested in how it has become a global phenomenon? Interested in starting your own team? This may be the panel for you!
3 p.m.-4 p.m. 20 Years of Magic: Inside Harry Potter (Room 6DE)

I AM SO EXCITED TO SHARE that I'll be moderating the @scholastic "20 Years of Magic: Inside Harry Potter" panel at #SDCC @Comic_Con! AHH! Will you be there? https://t.co/zABoe4nZuk

— Melissa Anelli (@melissaanelli) July 10, 2018
Moderated by our own Melissa Anelli, author of Harry, A History: The True Story of a Boy Wizard, His Fans, and Life Inside the Harry Potter and founder of LeakyCon, the panel will feature the artists and editor who so creatively reflected and transfigured J.K. Rowling's magic. Jim Kay (Harry Potter illustrated editions), Kazu Kibuishi (Harry Potter 15th anniversary edition cover artist), Brian Selznick (20th anniversary edition cover artist), Arthur A. Levine (editor, Harry Potter) and David Saylor (art director, Harry Potter) are scheduled to attend. They will discuss their process as well as the inspirations for their work. Attendees will also see a special message from Mary GrandPré, the original U.S. Harry Potter illustrator.
8 p.m.-11:30 pm. YouTube's Origin Presents the Comic Con 2018 International Masquerade Simulcast and Party Under the Sails (Ballroom 20)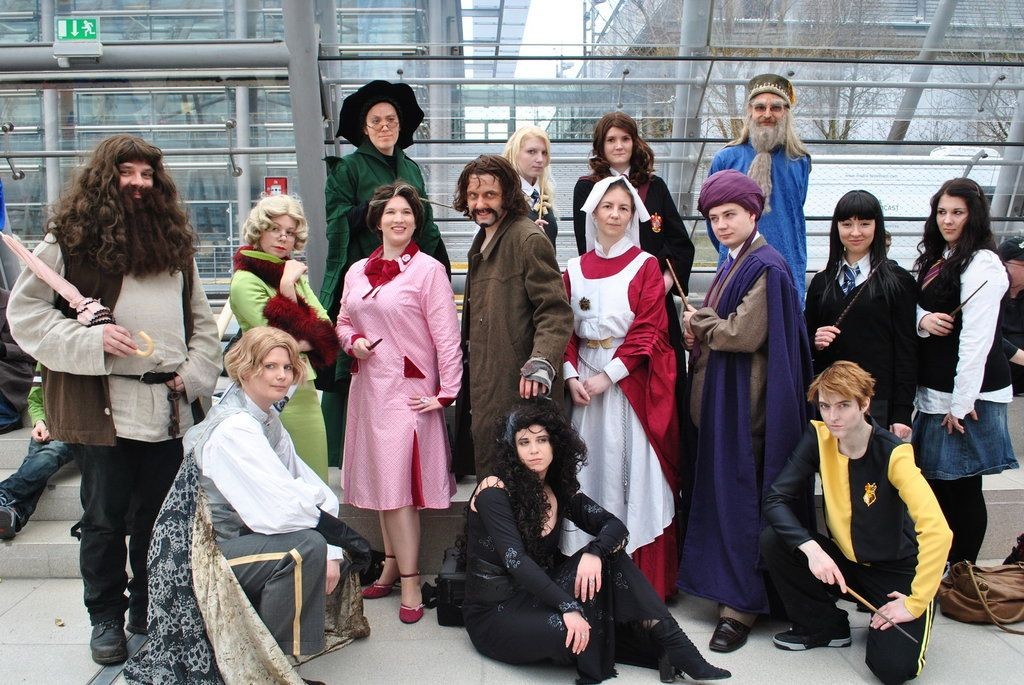 Talented attendees have the opportunity to show off original and re-created costume designs inspired by their favorite comics, series and films. Entries will be presented before an audience of thousands and compete for top prizes including trophies, cash and other awards. Doors open at 8 p.m. but the line to procure choice seating starts hours earlier with free tickets being distributed at noon. Remaining tickets can be picked up at the Masquerade Desk after 3 p.m. Heads of Ceremonies are Phil Foglio and Kaja Foglio. Corps Dance Crew and Saber Guild performance group will provide special entertainment.
We will keep you apprised of further details and updates as they are announced!