'Fantastic Beasts' Cast Talk Baby Nifflers, Hogwarts & 'Harry Potter' With Pottermore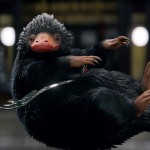 Jul 27, 2018
Pottermore caught up with the cast of Crimes of Grindelwald at San Diego Comic Con to discuss new and old characters alike, similarities between Fantastic Beasts and Harry Potter, and – most importantly – Nifflers!
Various interviews with the cast have surfaced since the Fantastic Beasts Comic Con panel revealed the official Crimes of Grindelwald trailer at the event. Eddie Redmayne (Newt Scamander), Katherine Waterston (Tina Goldstein), Dan Fogler (Jacob Kowalski), Alison Sudol (Queenie Goldstein), Ezra Miller (Credence), Callum Turner (Theseus Scamander), Claudia Kim (the Maledictus), Zoë Kravitz (Leta Lestrange) and Jude Law (Albus Dumbledore) were in attendance on the Saturday (as well as a brief appearance from Johnny Depp in-character as Gellert Grindelwald), and Pottermore caught up with them to find out more about the film and their thoughts on the story it tells.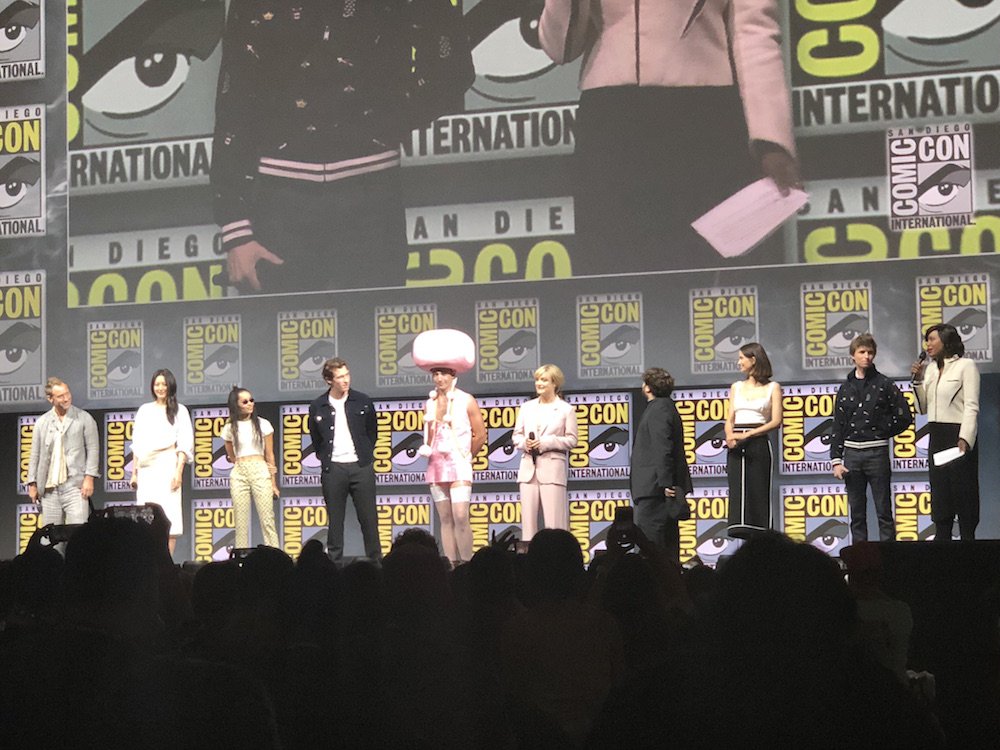 The old guard discuss making a comeback for Crimes, and Ezra Miller summed up his thoughts first, saying that getting a part in the first movie felt like "a life pinnacle" to him, as a huge Harry Potter fan. Not thinking it could get any more surreal, he soon realised he was wrong:"then this movie came along, and I feel like the number of connections between this and Harry Potter – it multiplies.'.
Eddie Redmayne added: 'It feels like imagination on steroids.'
Katherine Waterston and Alison Sudol discuss returning to their characters, and what we see of their evolution in the second film – whilst we see Tina return to work at MACUSA, she's "not confident in all areas", and Queenie's storyline is super-secretive and entirely different! Sudol does say:  to maintain the excellence of her and also let her grow was a challenge" . We theorised that Queenie could be tempted or otherwise afflicted by Grindelwald's rally (in the trailer she certainly appears pained or concerned) – is this what she's referring to?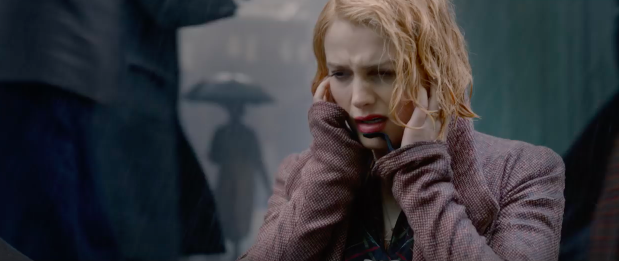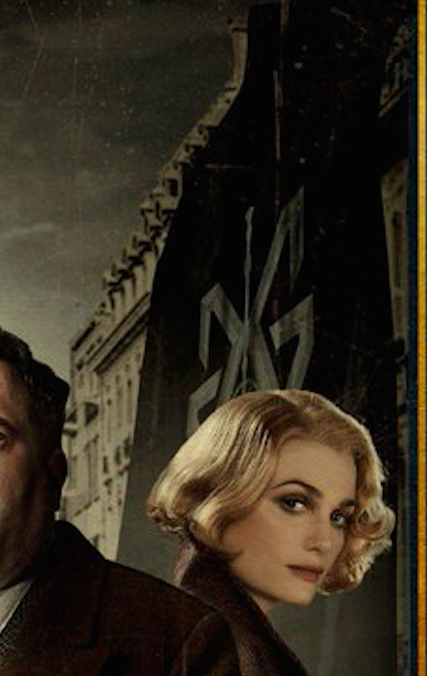 Pottermore then moves onto Dan Fogler, who's happy to be returning for a sequel, and that Jacob's had a wardrobe improvement!
Newcomers Callum Turner, Claudia Kim and Zoë Kravitz are all thrilled at the opportunity to join such a huge franchise. Callum admits he was nervous, and Zoë told Pottermore that receiving a wand was the 'big moment' which made her realise ""Oh okay, this is real!", and Claudia said that meeting J.K. Rowling was her big moment – no surprise there!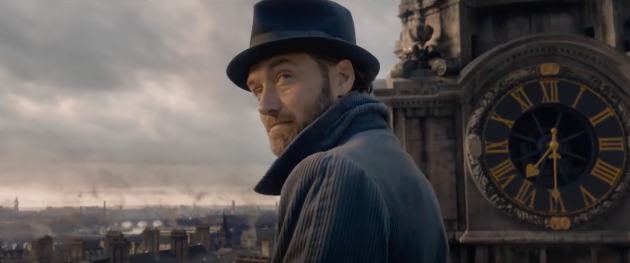 After revealing a little on his interpretation of Dumbledore in previous interviews, Jude Law then gave his take on J.K. Rowling's storytelling ability, and how Dumbledore's character might evolve into the wizard we see in Harry Potter:
'What J.K. Rowling always does with all of the characters is… they're multi-faceted,' he added. 'They've all got dark sides and bright sides, and she never judges.'
He also compares Newt and Dumbledore's relationship to Dumbledore's relationship with Harry, saying, "I think Dumbledore trusts people who always make the right choice."
What are your thoughts on this take on Dumbledore's character? Eddie tells Pottermore that he sees Newt and Dumbledore's relationship as "master and apprentice" – do you think this was the same for Dumbledore and Harry? See more of the cast's thoughts on relationships in this movie here.
Jude also reveals that he was probably more excited than the child actors on set about returning to Hogwarts to explore Newt's history with Dumbledore, and although Katherine and Eddie weren't actually in any Hogwarts scenes, they managed to smuggle themselves in (Ezra warns "this is a touchy subject. Not all of us got to go to Hogwarts"). Speaking of J.K. Rowling's power to evoke nostalgia whilst creating stories that mature with their readers, Ezra says:
'She continues to challenge our perceptions. And this [film] goes even further, I think than ever before, into terrifying worlds – akin to the world we live in.'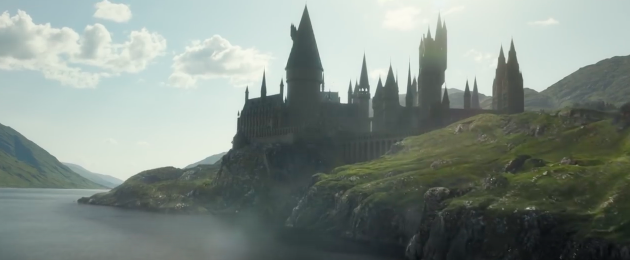 Pottermore also reminds us that Crimes will introduce us to several new Fantastic Beasts (the Chinese Zou-Wu being the most recently discussed among the fandom after J.K. Rowling's visit to China to promote the film). Eddie Redmayne, however, brings us back to the first movie to make sure we don't forget our old favorites:
'The Niffler is back as you saw in the trailer and… the Niffler may have babies'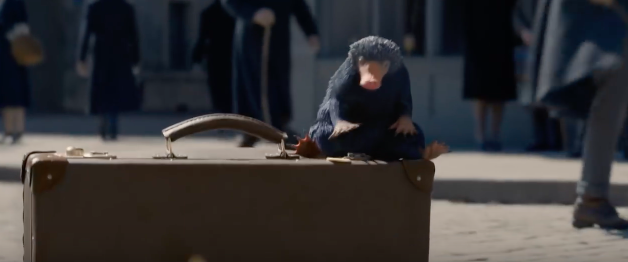 Baby Nifflers?! Prepare yourselves for November, and read Pottermore's full interview here to find out the cast's Boggarts, details on Jude Law's excitement on seeing Hogwarts for the first time, and more!
Catch full coverage from San Diego Comic Con below:
Also see: Scholastic's 20th anniversary Harry Potter panel moderated by Melissa Anelli here, cast interviews with Entertainment Weekly here, and more video interviews with the cast here.