Autism-Friendly 'Cursed Child' Productions Now On Sale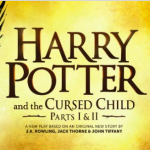 Aug 06, 2018
As previously reported by Leaky, Cursed Child will be hosting special relaxed performances in London in partnership with the National Autistic Society, aiming to make the show (and the magic of theater) accessible to autistic audiences. Tickets are now on sale!
Relaxed performances offer accessibility of theater to all by creating a more suitable environment for those with autism and learning difficulties, for example. The National Autistic Society provided specific training for the company and staff, ensuring an enjoyable experience for all. Pottermore explains:
"Amends are made to help them more easily enjoy the show, such as adjustments to the light and sound, providing chill-out areas, and creating a relaxed and welcoming environment overall.
There will be fewer audience members than a usual performance, so there will be more space for audience members to move around or leave the auditorium easily, should they need to. You can learn more about how relaxed performances work in the theatre here."
Relaxed performances of both Part One and Part Two will take place on Thursday 23 August 2018 (Part One) and Friday 24 August 2018 (Part Two) –  tickets are available through the Palace Theatre's Access line on 0330 333 4410 or via email at [email protected]. The theater also hosts captioned and audio-described productions, which you can read more about here.
Today, Pottermore also shared a video by playwright Jack Thorne and director John Tiffany, explaining more about the relaxed productions:
Read more here, and find out more about accessibility at the Palace Theatre and getting tickets to Access performances here!