Theater Round-Up: Anthony Boyle and Sam Clemmett Interviews, Noma Dumezweni's 'Black Earth Rising' Trailer and More!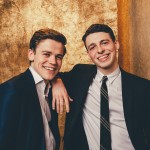 Aug 20, 2018
This week's theater news features interviews with Harry Potter and the Cursed Child actors Anthony Boyle and Sam Clemmett. Boyle discusses his contribution to the currently-running Agatha Christie adaptation, Ordeal by Innocence, while Clemmett discusses Albus Potter and his connection to Cursed Child fans. Boyle will also be attending the "Celebrity Paddle Battle" fundraising event alongside co-stars Jessie Fisher and Alex Price. Noma Dumezweni, another co-star, appears in a trailer for her upcoming series Black Earth Rising, Jamie Parker plays "Hedwig's Theme" and Gareth Fry runs the "Workshop : Sound Design for Performers & Performance Makers."
Read on for more details!
Anthony Boyle Stars in Ordeal by Innocence and Attends "Celebrity Paddle Battle"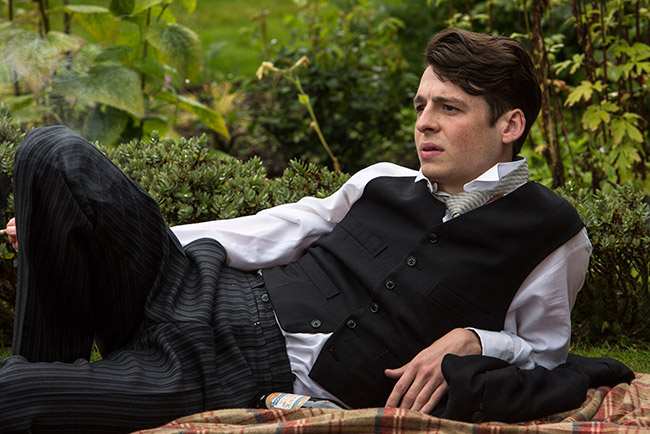 Anthony Boyle is best known to Harry Potter fans for his award-winning, star-making turn as Scorpius Malfoy in Harry Potter and the Cursed Child. He currently performs in the Broadway production, though he managed to find time to make the recently-released adaption of Agatha Christie's Ordeal by Innocence, now streaming on Amazon.
According to EW, Boyle plays Jack Argyll, adopted son of a wealthy British family who finds himself charged with murdering the Argyll matriarch. The series begins with an unexpected twist, however. Jack himself is dead as well, killed in a prison fight just as new evidence is uncovered which seems to suggest his innocence–but the climactic news comes too late.
In an interview with EW, Boyle commented on the popularity of the novel and the changes which aided the story-telling in the medium of television, saying:
"I think it's just such a cool story. I love, like in all of her stories, the bizarre richness of all of the characters. Everyone is so fleshed out and I think [writer] Sarah Phelps married that with her script even though she took liberties. Obviously, for me [those changes] were for the better: The character I play is a memory in the book, he's not really in it. And Sarah has done such a cool job in creating the character just from things that were written about him."
As for whether viewers will find the adaptation on par with crime series of today, Boyle enthused:
"I read the script first [before the book]. I was actually just sent one scene and I accepted it. The scene was Jack and Leo in the prison, that scene. I was sent that, and I just went, 'This is incredible. This is so beautifully written.' And then I went and read the book. It was the first Agatha Christie I ever read as well and I really fell in love with her writing. The only thing I knew of Agatha Christie was like, Miss Marple. You know, those British TV shows that are on at like 3 o'clock in the day, that your grandma watches? The butler did it! You know, with ridiculous mustaches. That's what I knew of Agatha Christie. And then reading the book, I was like, 'This is just gripping writing.' I could not turn the pages fast enough."
In addition to catching Boyle on Amazon, fans can see him, along with Cursed Child co-stars Jessie Fisher and Alex Price (Draco Malfoy) and other notable performers, at the "Celebrity Paddle Battle" hosted by The Actors Fund's Young Professionals Committee at SPiN New York on Monday, Aug. 27.
Participants will enjoy an evening battling at the ping pong table, partaking of the three-hour open bar and sampling light fare, all with the attending special guests. Proceeds of the benefit go to The Actor's Fund. Advance tickets may be purchased for $100 here and for $125 at the door.
For more about the event, other attending celebrities and The Actor's Fund, read Broadway World's coverage here.
Sam Clemmett Talks Albus Severus Potter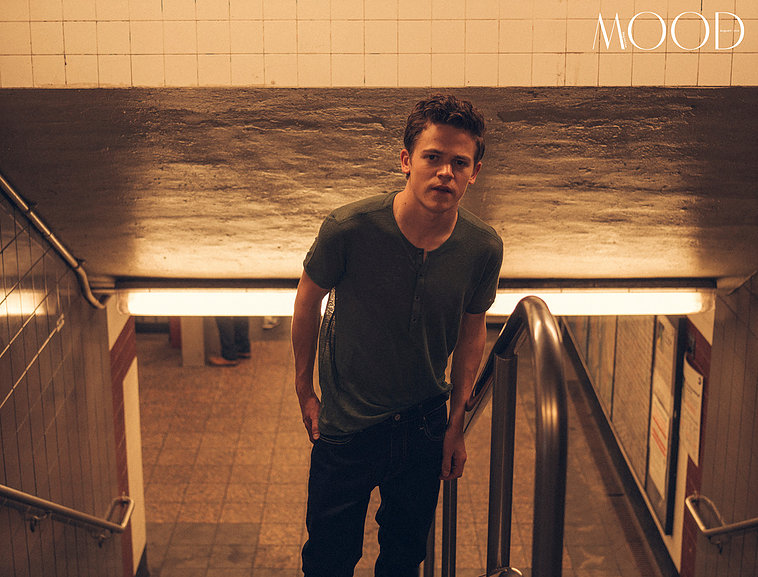 Sam Clemmett is currently featured in a Mood Magazine spread, which includes an interview covering topics ranging from roles and influences to his experience in New York as part of the Harry Potter and the Cursed Child cast.
The Harry Potter story has been around for over 20 years now, so it's appropriate that Mood wanted to know if Clemmett grew up as a fan like so many others. He answered:
 "I was a fan. I read the books, watched the films and adored them and this world Jo has created. But I wasn't someone to reread them over and over again. I have to say revisiting the stories with adult eyes had a really profound effect on me. There's so much humanity in these stories."
Part of that essential humanity comes from the way the story focuses on very real, relatable conflicts, from Albus feeling burdened by his father's legacy to Harry's feeling inhibited by that same legacy, to the point that he doesn't know how to be "Harry Potter the parent" because he's only ever been "Harry Potter The Chosen One." Clemmett acknowledged, however, that he didn't like the character of Albus at first, but felt more affinity for him after empathizing with Albus' plight, saying:
 "When I first read it, I found him quite unlikeable. But one has to see the world through their eyes, you can't judge them. I grew to understand his pain and his vulnerability. He's a very misunderstood, troubled young man who wants his father to see him for who he is."
Viewers truly connect with the characters they've come to know and love and so vicariously join them on their journey, a phenomenon which continues to impact Clemmett, especially as one of the central figures in that contentious relationship. He observed:
"I get to tell the story of a young man who is incredibly isolated, both at home and at school. I think this reaches out and connects with so many younger people who come to watch the show. So many see a lot of themselves in Albus and I think seeing the show can be quite a cathartic experience for them. A lot of people have found a community at the theatre where they now feel inclusive. Talking to people at stage door about how much this story means to them continues to move me."
Read the full Mood Magazine interview with Sam Clemmett here.
First Trailer for Noma Dumezweni's Black Earth Rising Released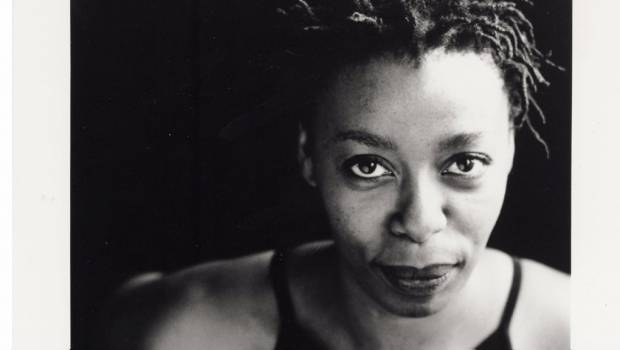 Noma Dumezweni was announced as a "significant" part of the eight-part political drama Black Earth Rising from BBC2 and Netflix over a year ago. According to Decider, the thriller addresses the political and legal repercussions of international war crimes through the experiences of the three leads as the investigate and prosecute an African militia leader. Kate Ashby (Michaela Cole) is a survivor of the Rwandan genocide, her adoptive mother, Eve Ashby (Harriet Walter), is a top prosecutor in international law and the third party, Michael Ennis (John Goodman), is their investigator and expert.
The specifics of Dumezweni's role have not be released, but you can catch a glimpse of her in first official trailer, which just dropped!
The date for the series' debut is not yet known, nor is it clear how BB2 and Netflix will coordinate their respective rollouts of the series, but it is expected to premiere sometime in 2018. We will report more details as they are available!
Jamie Parker Delights with Rendition of Hedwig's Theme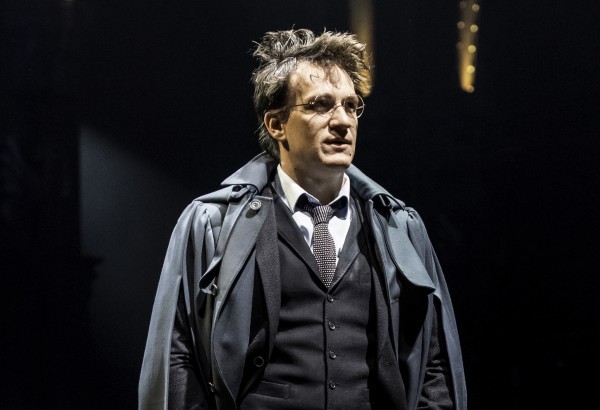 Jamie Parker is known for originating the adult version of Harry Potter in the Cursed Child production which opened at London's Palace Theatre.  He continued in the role for the Broadway transfer, which opened earlier this year and earned him a Tony award nomination. Parker has proved himself a consummate actor, and his performance has captured the hearts and imaginations of audience after audience.
What is less often known is that Parker is also an extremely talented pianist, and he recently tweeted another magical rendition of "Hedwig's Theme," to the delight of fans. Enjoy the performance, played on a "washy and forgiving celesta," below!
Oh look, I'm never gonna get a clean take, I haven't got the technique, time or talent, so with apologies to @JarrodRadnich here's a messy Hedwig's Theme on a washy and forgiving celesta. Can I get on with the rest of my life now please? Like, jigsaws…https://t.co/TXxfmySUpE

— Jamie Parker (@DickLeFenwick) August 9, 2018
Gareth Fry to Run Sound Design Workshop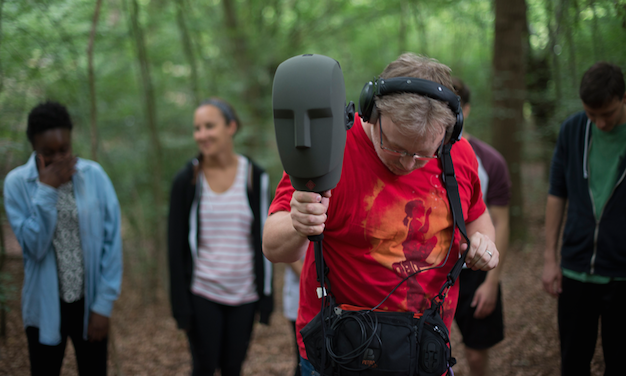 Gareth Fry, known to Potter fans for his incredible contributions in sound design to Harry Potter and the Cursed Child, is running a Sound Design workshop at the Rose Hill for performers, directors and writers on Wednesday, Sept. 19.
I'm running a workshop on Sound Design for performers, directors and writers at The Rose Hill, Brighton this Sep 19th. Apply here: https://t.co/pOUnywbvTY#sounddesign

— Gareth Fry (@garethfrysound) August 17, 2018
The Rose Hill official press release describes the workshop as follows:
"This workshop will cover how we hear and perceive the world, how our imagination affects what we think we hear and how this can be used in performance making. We'll look at the development of sound design techniques in stage and film production that have allowed sound designers to break free of the stereotype of being purely technicians, and explore how sound can be at the creative heart of a performance. This workshop is ideal for directors, writers, performers, choreographers and educators.

"Using a mix of discussion, practical exercises, film clips, demonstrations and hands-on experience, we'll cover a wide range of topics; from a beginner's guide to the science of sound and how we perceive it, introductions to the technology and creative techniques sound designers have at their fingertips, to discussions of how creative teams work together to create the sound world of a show."
The workshop is free, but there is limited space available. See the Rose Hill site for instructions on applying for entry by the Aug. 27 deadline.