"Harry Potter: A History of Magic" book now available from New York Historical Society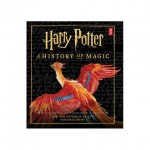 Sep 27, 2018
The official companion book for the Harry Potter: A History of Magic exhibit, which opens October 5 and runs through January 27, 2019, at the New York Historical Society, is now available exclusively from the Society's bookshop.  You can get free shipping with promo code HISTORYOFMAGIC.  On October 9, the book will become available nationwide, but why wait when you can get it from the NYHS with free shipping now?
There is also a really neat phoenix t-shirt available.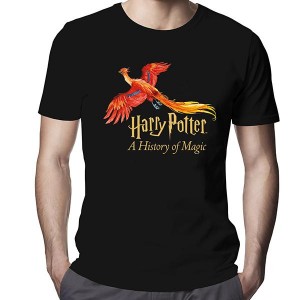 The NYHS is hosting a series of fun and diverse events to accompany this magical exhibition, which honours the 20th anniversary of the publication of Harry Potter and the Sorcerer's Stone in the United States.  Leaky listed these events in a previous post.  Leaky's own Melissa Anelli will be leading an event called "Magic for Muggles" on October 18.  We hope to see you there.