Theater Round-Up: Interviews With Stage Stars Daniel Radcliffe, Ralph Fiennes and James Phelps!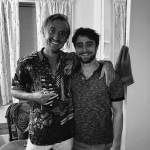 Oct 08, 2018
This week's theater news features interviews with Daniel Radcliffe, currently starring in The Lifespan of a Fact, Ralph Fiennes, appearing in Antony and Cleopatra, and James Phelps, soon to be seen in The Greater Game. The round-up also includes first-look images of Jack Thorne's King Kong, as well as a behind-the-scenes video chat with star Christiani Pitts, and news on Warwick Davis taking Eugenius! to the West End, while also hosting the upcoming West End Does: Christmas Concerts. Read on for all the details!
Buzzfeed Interviews Daniel Radcliffe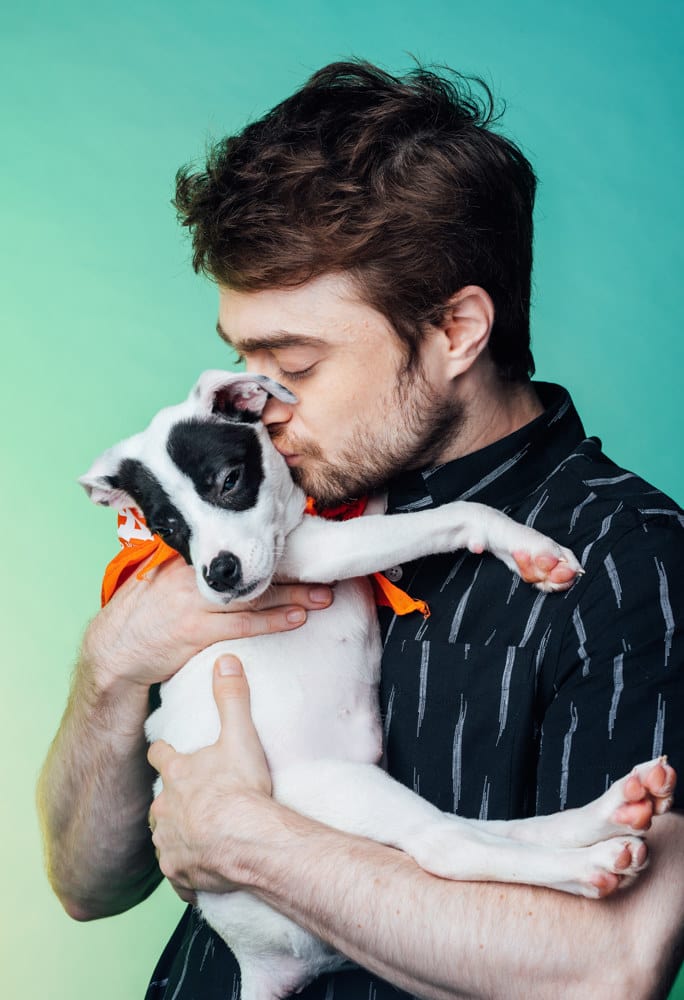 Daniel Radcliffe, now starring in Broadway's The Lifespan of a Fact, met up with Buzzfeed recently for an adorable interview complete with puppies and fantastic fan questions. From crazy rumors, his avoidance of social media, his favorite karaoke song, most heart-wrenching Potter death, adolescent celebrity crush and more, Radcliffe separated the fact from fiction–much like his onstage character Jim Fingal–and answered them all gamely!
Asked which Harry Potter death hit him the hardest, Radcliffe said:
"It was Sirius. Definitely. Also because it meant at the time I didn't know if I would be working with Gary Oldman again and that was very sad. I adored Gary and working with him was an incredibly formative experience in my life. And the character's death just comes so out of the blue as well. That was a real shocker."
And though the experience of making the Potter films was influential, Radcliffe confessed it's been awhile since he viewed one. Asked when he last watched one, he replied:
"I think maybe at the premiere. Maybe at the premiere of the last one. I'll have seen bits and pieces of them since…"
As for what he enjoys about theater, which he has returned to again and again over the years, appearing in Equus, How to Succeed in Business Without Really Trying, Rosencrantz and Guildenstern Are Dead and, now, his current starring vehicle, Radcliffe replied:
"It sounds like a cheesy answer, but the Broadway community as a whole. They just want to get you into the community and make you feel welcome."
And on-point with the themes of The Lifespan of a Fact, Radcliffe was asked to recall the most outrageous rumor about himself, saying with matter-of-fact amusement:
"I heard that I had got the SAS to walk my dogs — the most elite military force in the UK. I also heard that I was having beer brewed by monks in Belgium in a monastery specially, because I'm so specific about the beer I like."
Finally, Radcliffe revealed that the best career and personal advice he's ever received came from his dad, explaining:
"My dad gave me a great piece of advice once, which is when you meet people to get your hand out first. I guess, like, create an impression of enthusiasm when you meet people and it gets you off on the right foot. And, I've always sort of done that and stuck to it. And so far — yeah, that's a good one."
Read Buzzfeed's recap of the interview here and watch the full interview with Daniel Radcliffe below!
And speaking of friends catching up in real life rather than on social media, check out this lovely photo of Radcliffe reuniting with Potter alum Tom Felton, who played former onscreen enemy Draco Malfoy!
First Look at Jack Thorne's Musical King Kong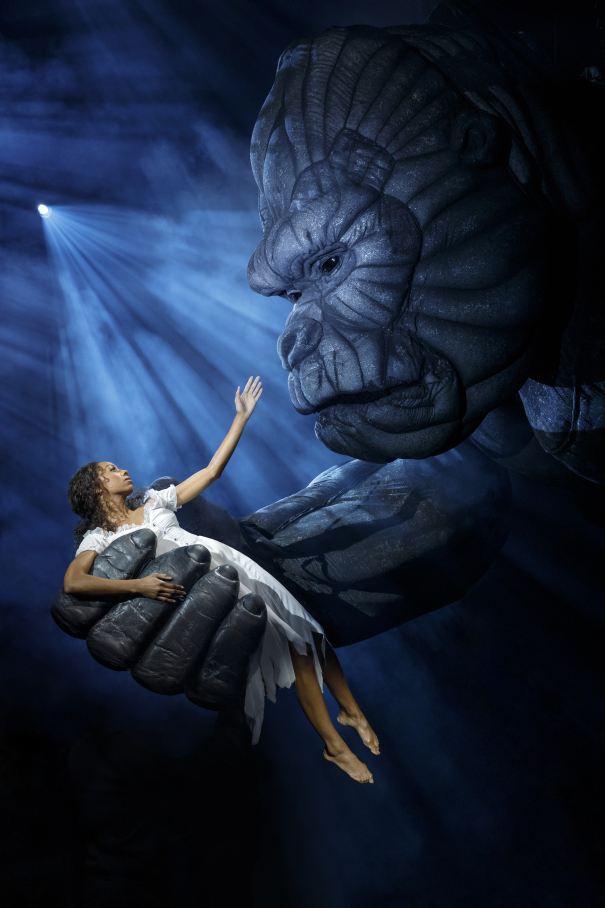 Jack Thorne's new musical King Kong began preview performances on Broadway Oct. 5 in preparation for its official premiere Nov. 8. Numerous outlets featured first-look images and clips, including the photo above showing actress Christiani Pitts (Ann Darrow) in the secure hand of the giant gorilla.
Deadline went behind the scenes of that photo shoot and gave Pitts the opportunity to speak about her enthusiasm for working with Kong. See her moving comments below.
Playbill procured more incredible images from the production, and it's clear the team behind King Kong has worked hard to take things up a notch after the transfer from Australia, where the show originated.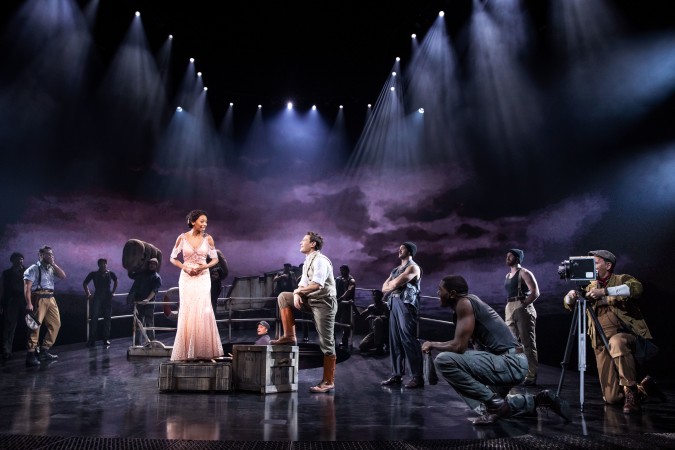 Lead producer Carmen Pavlovic brought on a new creative team to prep for the demands of Broadway. Thorne was tapped to revamp the script, while Olivier Award-winner Drew McOnie delivered fresh choreography. The teaser photos capture the real on-stage magic they've brought to New York!
Ralph Fiennes Talks Antony and Cleopatra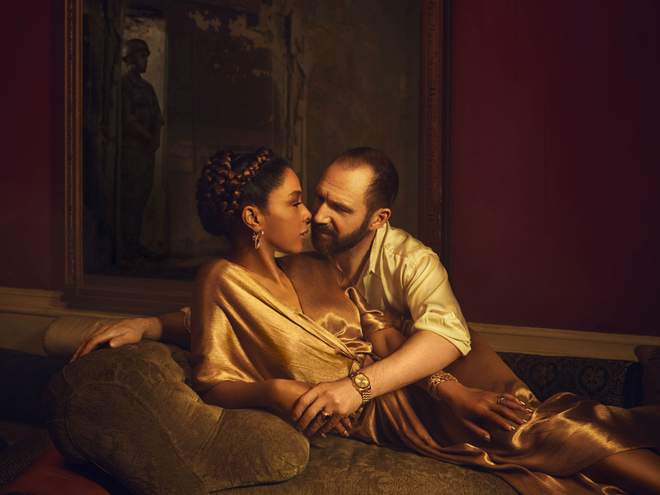 Ralph Fiennes, known for portraying Lord Voldemort in the Harry Potter series, is currently starring as Antony in Shakespeare's classic Antony and Cleopatra alongside Sophie Okonedo, and he sat down with The Independent and director Simon Godwin to discuss the thrill of the stage and the enduring power and draw of the great playwright. He observed:
"The Roman plays and the histories are full of questions about power, what it means to hold power and the nature of the individual holding power. This play is brilliant about the man who has had power and is losing it…

"[Antony] is very released at the beginning into the erotic territory of Cleopatra and union with her. But he knows in terms of his political life it's not good…He's this really divided man."
Indicative of the easy give-and-take between the two, Godwin added:
"The play is asking what are the conditions in which men can age happily? In the present political structure, we are thinking of these men who are of a certain age reacting in a certain way. Antony endlessly has two choices."
As for what keeps Shakespeare interesting and relevant, what keeps audiences returning for revival after revival, Fiennes mused:
"As I get older, Shakespeare really speaks, perhaps because you have more perspective on life and its complications and choices…I was introduced to him when I was very young, and I've always felt at home with the language. It's a challenge, but I've always loved it – reading Shakespeare, playing it, seeing it. I just think his overview of humanity is unsurpassed and the language – it's extraordinary.

"There is a profound spirit in Shakespeare that we can't really put into words, but audiences keep coming and actors keep wanting to play it. We get excited when we hear that there is such and such a production because there must be some magical insight into who we are that is continually arousing to us."
Read the full Independent interview here and catch Fiennes onstage at the National Theatre through Jan. 19.
Warwick Davis Heads to the West End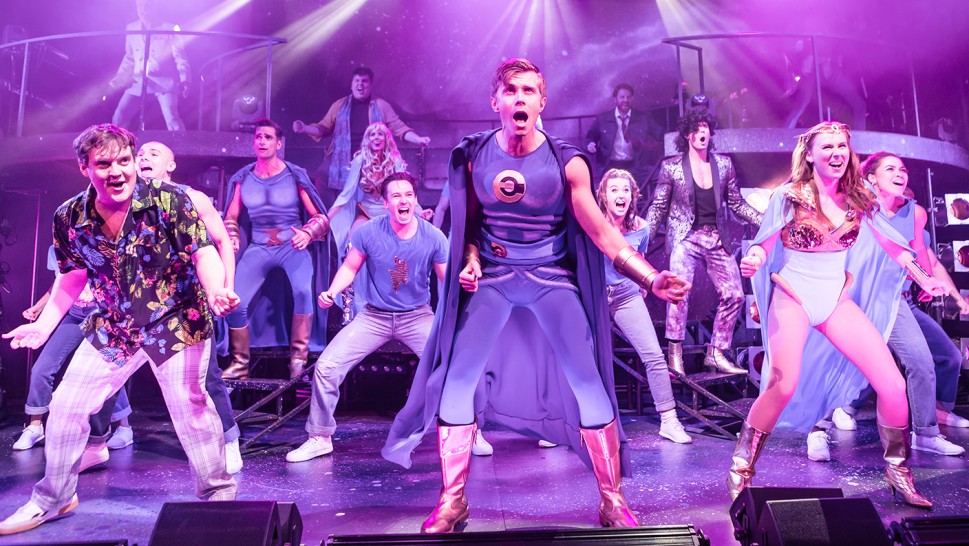 Warwick Davis will be taking up residence in the West End very shortly! After a highly-successful second run, Eugenius!, produced by Davis, will transfer to the Ambassadors Theatre from Oct. 27 through Jan. 5, 2019.
In a statement released to Playbill, Davis enthused:
"What an incredible, epic journey we have been on…We look forward to seeing audiences on their feet at every performance, punching the air and singing in unison, 'Go Eugenius!'"
Davis will also play host to West End Does: Christmas Concerts Saturday, Dec. 1 at Cadogan Hall. According to Broadway World, West End stars will perform well-known classic and contemporary seasonal songs. Notable featured participants include Willemijn Verkaik (Wicked), Joe McElderry (X-Factor, Joseph), Eva Noblezada (Miss Saigon); Ben Forster (Phantom, Superstar), Louise Dearman (Wicked), Jamie Muscato (Heathers), Rob Houchen (Eugenius), Emma Kingston (Evita) and Jade Davies (Les Miserables, Phantom).
James Phelps Talks The Greater Game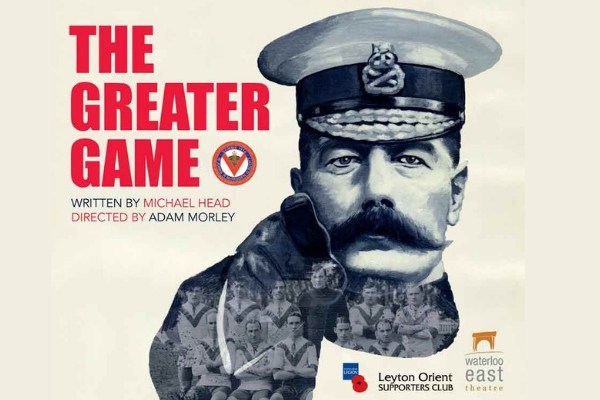 James Phelps will star in WWI drama The Greater Game at Waterloo East Theatre from Oct. 30 to Nov. 25. The plot synopsis of the play is described as follows:
"The Greater Game tells the true story of some of the footballers who signed up to fight in the Great War, focusing on lifelong friends Richard McFadden (James Phelps) and William Jonas (Steven Bush) who travelled from Newcastle to London to play football for Clapton Orient, before swapping England for France to 'fight for King and Country' – a fight neither one would survive. More than a story of football or war, The Greater Game is a story of love, friendship, sacrifice, triumph and loss." 
Phelps discussed the play with Entertainment Views recently, diving in with more details about his character McFadden, saying:
"He was a real life hero, not just on the football pitch, and even before he went to the front. He rescued a pair of kids who were drowning in the River Lea, a man from a burning building. So that's his strengths, but I'm not sure if he had many weaknesses."
As for how he's prepared for the role, he elaborated on a few of the challenges:
"For me, it has been the accent for the character I play, Mac. He was born in Scotland and moved to Blyth in the north east till he was 22 when he moved to London. So I've had to learn a Newcastle accent with a slight Scottish hint to a few words. I actually went up to Blyth to hear how the locals speak as I am so determined to get it right. I also decided to lose some weight for the role, and get into shape as footballers would have been in the 1910s. My diet hasn't seen any sweets or fast food for quite a while."
It sounds like an incredibly moving production, so read the rest of Phelps' thoughts on it at Entertainment Views here.