Galloping gargoyles! It's already time for Harry Potter book night 2019!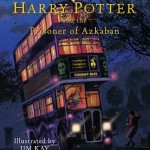 Jan 24, 2019
Seems like we were just writing about last year's Harry Potter Book Night.  How did the year fly by so quickly?  It must have been the excitement of the release of Crimes of Grindelwald and a new Cormoran Strike mystery that kept us busy.  Have you begun revising for your O.W.L.s yet?  Not too soon to be thinking of that either!
Waterstones will host the 5th Harry Potter Book Night at 7pm on Thursday 7th February at St James's Church, 197 Picadilly, London, W1J 9LL.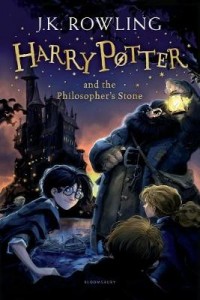 Illustrators Jim Kay and Chris Riddell will both be there to answer your questions about illustrating the Magical World.  They will also chat about their favourite characters and Hogwarts hangouts.  Oh, and of course they will sign books for you!  Broadcaster Chris Smith will host the event.
Entry tickets are £10 and include an "I Love Harry Potter Book Night" pin badge. Ticket holders will also be entered into a raffle to win a print signed by Chris Riddell or Jim Kay.
Also in London, the Harry Potter Shop at Platform 9 ¾ at King's Cross is giving away 100 tickets to its Harry Potter Book Night event, which sounds like great fun:
Each guest will receive a free photo at our famous Platform 9 3/4 trolley photo opportunity, as well as a special goody bag including exclusive Harry Potter Book Night gifts. On the night there will be dramatic readings, quizzes, games, raffles and a fancy dress competition with The Tales of Beedle the Bard: Deluxe Illustrated Edition as a prize. Winners will be able to have a private shopping experience with exclusive discounts and offers.
Win FREE tickets to an exclusive event at Platform 9 3/4s to celebrate #HarryPotterBookNight on Thursday 7th Feb. Quizzes, games, fancy dress competition, discounts and more, plus each guest receives a free photo AND exclusive Harry Potter Book Night swag! https://t.co/927hOWKWZLpic.twitter.com/2FmmZ8i3YD

— Bloomsbury Kids UK (@KidsBloomsbury) January 18, 2019
And Percy Weasley himself (or the actor who played him in the films!) Chris Rankin will be appearing on Book Night at award-winning independent bookseller and event space Bookish in Crickhowell, Wales:
Eeeeeek! Should be fun, come along and celebrate ? https://t.co/VUG04ZFRUJ

— Chris Rankin (@chrisrankin) January 25, 2019
 If you cannot apparate to London or Crickhowell, no worries, Harry Potter Book Night events will be taking place all over the UK.
WOW! How amazing is this #HarryPotterBookNight prep?? We're loving all the magical prep photos! https://t.co/T6WZpzPcJR

— Bloomsbury Kids UK (@KidsBloomsbury) January 20, 2019