Celebrating 'Harry Potter Book Night' With a Magical Milestone–Over 500 Million Books Sold!
Feb 01, 2018
Tonight fans around the world will congregate in homes and local bookstores to celebrate Bloomsbury's Harry Potter Book Night 2018! (Many U.S. bookstores will host events on Saturday, Feb. 3, so for you American fans, check with your local purveyors of all things bookish regarding event details in your area.)
This year's theme is Fantastic Beasts in keeping with the success of the new film series by J.K. Rowling and the surge of interest in her textbook of the same name, published under the guise of Magizoologist Newt Scamander himself. Bloomsbury recently published an updated edition of the encyclopedia of magical creatures, including a new foreword by Rowling and six new beasts–last week it came to stores in paperback and today in the Kindle-in-Motion version. Eddie Redmayne's audiobook edition also proved to be a hit with fans, breaking records upon its release last year!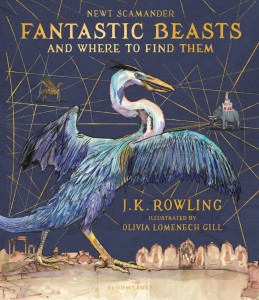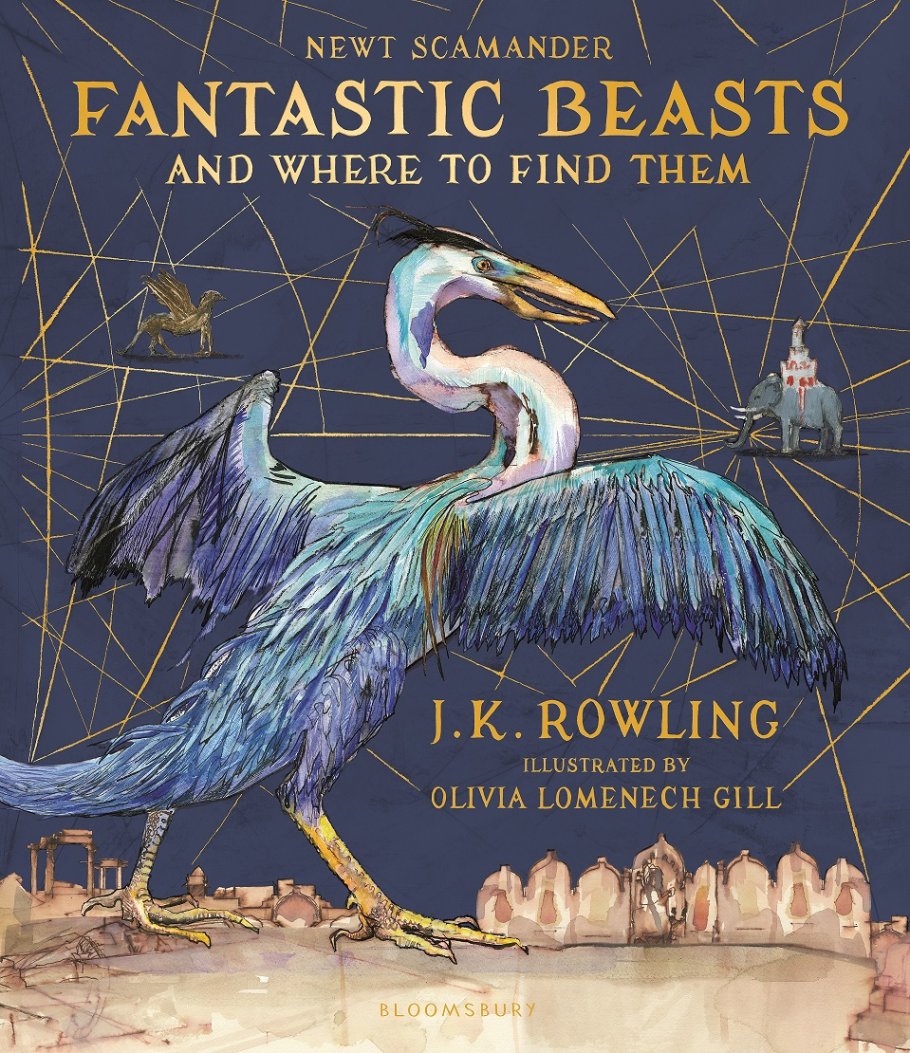 If that were not enough, Bloomsbury also commissioned an illustrated edition of Fantastic Beasts and Where to Find Them, lovingly rendered by illustrator Olivia Lomenech Gill, which came to stores Nov. 7, 2017. Waterstones London is even hosting Gill and fellow illustrator Jim Kay–of Philosopher's Stone, Chamber of Secrets, and Prisoner of Azkaban illustrated editions renown–for a discussion with fans that, according to Waterstones official site, will provide an "opportunity to hear from both Jim and Olivia as they chart their influences and inspiration for approaching one of the nation's most loved series, and the pressures that come with it as a celebration of Harry Potter Book Night."
The fervor surrounding the film series (and upcoming Crimes of Grindelwald!), new book versions, and special events would be enough to draw any fan to their resident store for a full night of trivia and wizarding world excitement, but Pottermore also announced today that J.K. Rowlings' Harry Potter books have also surpassed an incredible milestone well worth celebrating!
Including all seven books in the Harry Potter series, as well as the companion books to the series, sales have reached over 500 million worldwide! Since Harry Potter and the Sorcerer's Stone hit bookshelves in 1997, the books have been translated into over 80 different languages–with more in the works!
Exciting news for #HarryPotterBookNight! The Harry Potter books have hit a huge milestone with more than 500 million books sold globally, in 80 languages!
Thank you for being the most amazing fans! pic.twitter.com/3ENfkjcX60

— Bloomsbury UK (@BloomsburyBooks) February 1, 2018
According to Pottermore, the first book in the series continues to be the best seller of the lot, while Harry Potter and the Deathly Hallows has the distinguished honor of being the fastest selling work of fiction ever! The official Potter website also disclosed today, which happens to be Scholastic's World Read Aloud Day, that over 4 billion minutes of Harry Potter audio recordings have been heard since 2016, and that may not even take the library copies into account!
Harry Potter Book Night has been celebrated throughout the day by every faction of the Potterverse. Pottermore and Leaky have been posting Fantastic Beasts trivia on various social media channels:
It definitely wouldn't be Blast-Ended Skrewts, but which of Care of Magical Creatures lesson would you most like to attend?

— Pottermore (@pottermore) February 1, 2018
Who wins Hagrid's #Niffler lesson in #HarryPotter & The Goblet of Fire? What do they win? #FantasticBeasts #HarryPotterBookNight pic.twitter.com/wZstjjKG9x

— The Leaky Cauldron (@leaky) February 1, 2018
And Harry Potter and the Cursed Child actors have been reading their favorite excerpts from the series aloud:
#CursedChild's Jamie Glover reads from the Philosopher's Stone. #HarryPotterBookNight pic.twitter.com/OcGZ0EQAEA

— Cursed Child Play (@HPPlayLDN) February 1, 2018
How are you celebrating Harry Potter Book Night and World Read Aloud Day? Did you get to Waterstones for their special event or maybe another book store's celebration? Let us know and post your photos!