Weekly Round-Up: Jason Isaacs in Season 2 of The OA, a Closer Look at Jude Law in Captain Marvel, Harry Potter Alum Stand Up for Gender Equality & More!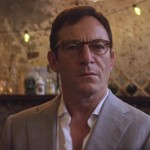 Mar 03, 2019
News arrived by owl post from all corners of the Wizarding World this week. Harry Potter and the Prisoner of Azkaban director Alfonso Cuaron wrapped up awards season by taking home three Oscars for his acclaimed autobiographical film Roma, Wizarding Wednesdays returned with the upcoming release of the Crimes of Grindelwald DVD and Universal announced their new Dark Arts at Hogwarts Castle feature coming next month. Pottermore shared that last year's giant Wand Installation in London would be going on tour, MinaLima revealed new Potter and Alice's Adventures in Wonderland graphic art and several Harry Potter charities have joined forces for a virtual run event, and to top off the week, we announced our Classic Stills $1000 Harry Potter fine art prints GIVEAWAY!!
In this week's Harry Potter and Fantastic Beasts Actors Round-Up; a sneak  peek of Jason Isaacs in season two of The OA, a closer look at Jude Law in Captain Marvel ahead of its world premiere, Emma Thompson defends her departure from the animated voice cast of Luck, Julie Walters hosts a new Turning Points series for Classic FM, Robert Pattinson is featured on the High Life soundtrack, Helen McCrory's Peaky Blinders season 5 look revealed and more!
Jason Isaacs is Back in The OA
After a major cliffhanger of an ending to its first season way back in 2016, Netflix sci fi fantasy The OA finally returns March 22.  Season 2 of the series, deemed The OA Part II again stars Jason Isaacs, Harry Potter's Lucius Malfoy, as another villainous character, Dr. Hunter Hap who in season one performed some near death experiments on four people held captive in his basement. He almost makes Death Eaters sound charming.
Here's how Netflix describes the second season which appears to take place in an alternate reality,
The "mind-bending" story returns with The OA Part II, which follows OA as she navigates a new dimension, one in which she had a completely different life as a Russian heiress, and one in which she once again finds herself as Hap's captive. Part II introduces Karim Washington, a private detective tasked with finding a missing teen, Michelle Vu. His path crosses with OA, as they try to solve the mystery of Michelle's whereabouts and a house on Nob Hill connected to the disappearance of several teenagers. Meanwhile, back in the first dimension, BBA, Angie and the boys find themselves on a journey to understand the truth behind OA's story and the incredible realities she described.
Take a look at the trailer for The OA Part II below. Like us, it looks like Jason Isaacs is planning a rewatch of season one soon!
What does it all mean? I might have to watch the first season again. And again. And then ask you lot to explain it to me. @The_OA's back on March 22nd. Call in sick, switch the lights off and jump. We'll catch you.#TheOA#CuringDeathHapsWay@britmarling @z_al @netflix https://t.co/TQL5QodyjI

— Jason Isaacs (@jasonsfolly) February 27, 2019
Jude Law in a New Trailer for Captain Marvel Ahead of World Premiere
Just days away from the anxiously awaited premiere of Captain Marvel a new trailer has dropped with a closer look at Jude Law, Fantastic Beasts, Albus Dumbledore. Law, whose character has been kept under wraps, and is assumed to be Kree military commander Yon Rogg, is shown sparring with Captain Marvel's Carol Danvers which leads fans to believe this is probably the case. Take a look at the sneak peek below for the film which will stream its red carpet world premiere next Monday, March 4 at 8:30p ET at marvel.com. Captain Marvel opens in theaters March 8.

Emma Thompson Pens Explanation for Exiting Film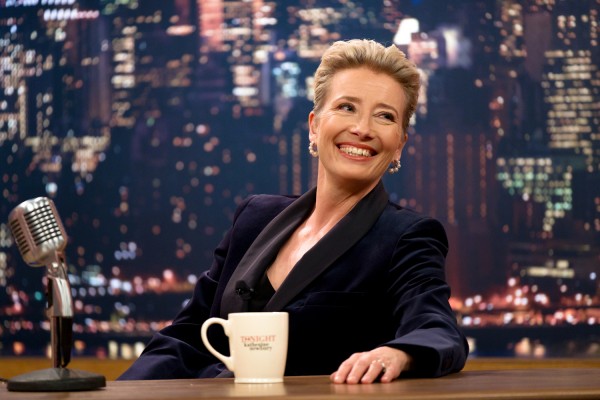 Dame Emma Thompson who played Divination Professor Sybill Trelawney in the Harry Potter films made news recently for her adamant support of the current women's rights movement by exiting the animated film Luck due to the studio's hiring of former Pixar exec John Lasseter. Lasseter, who joined Skydance Animation in January, was accused of sexual misconduct in late 2017 and spent a year away from the entertainment industry. Earlier this week a letter she sent the studio after her departure from the voice cast appeared in the Los Angeles Times. The incriminatingly candid communication explained why Thompson would not continue working on a project associated with someone with Lasseter's history,
"It feels very odd to me that you and your company would consider hiring someone with Mr. Lasseter's pattern of misconduct given the present climate in which people with the kind of power that you have can reasonably be expected to step up to the plate,"

"If a man has been touching women inappropriately for decades, why would a woman want to work for him?"
Thompson's letter to Skydance Animation can be seen in its entirety in the Los Angeles Times.
In other Emma Thompson news, Late Night, the darling of this year's Sundance Film Festival starring Thompson as the first woman late night talk show host, announced a June 7 theater release date, so mark your calendar!
Helena Bonham Carter To Speak at Gender Equality Rally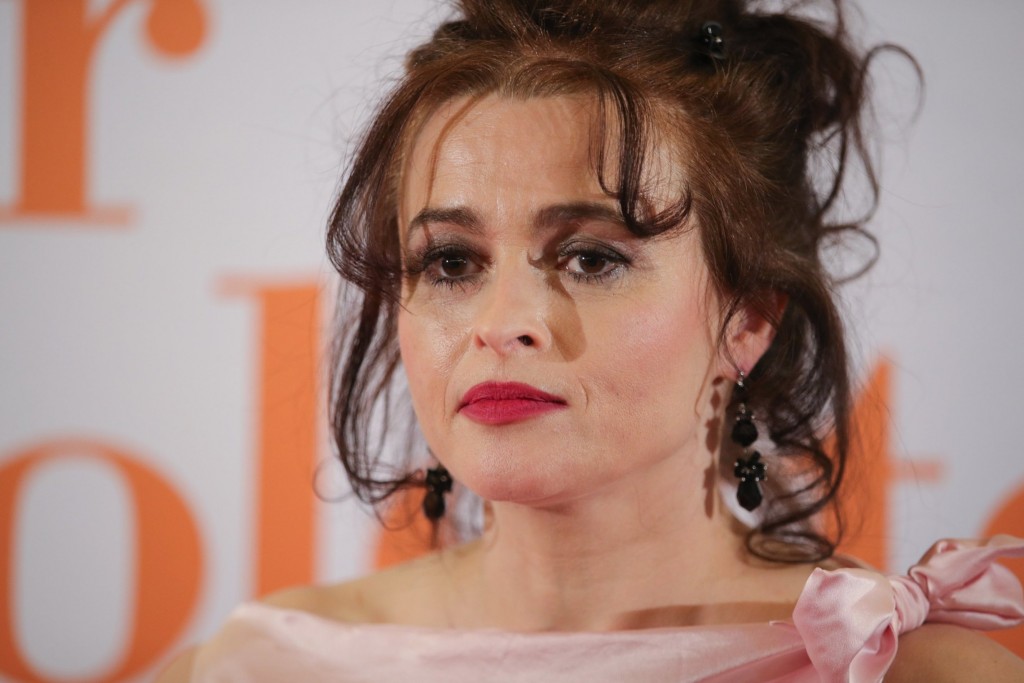 Another Harry Potter alum who is publicly supporting women's rights is Helena Bonham Carter, The Dark Lord's henchwoman Bellatrix Lestrange, is scheduled to speak on gender equality at the upcoming #March4Women in London on International Women's Day Friday, March 8. According to The Independent  Bonham Carter said this about her participation in the event,
"I am privileged to be speaking at #March4Women. It's so important to show solidarity with women and girls, not only in the UK but around the world. I'll be sharing the words of women who aren't able to be there themselves, because they are working in factories, construction sites or as domestic workers, in conditions that leave them vulnerable to exploration and abuse. Sexual harassment isn't in anyone's job description. It's over 100 years ago since we won the vote. Yet there's a lot to do yet to win respect in every corner of the world[…] We'll be celebrating the feminist activists who have changed the world for the better, and joining the call for gender equality."
Also per The Independent David Tennant, Harry Potter's Barty Crouch, Jr will also be in attendance at the event with Bonham Carter who will be seen as Princess Margaret in the upcoming season 3 of Netflix The Crown. Are you planning attend any events on International Women's Day? Let us know!
Julie Walters Presents New Classic FM Turning Point Series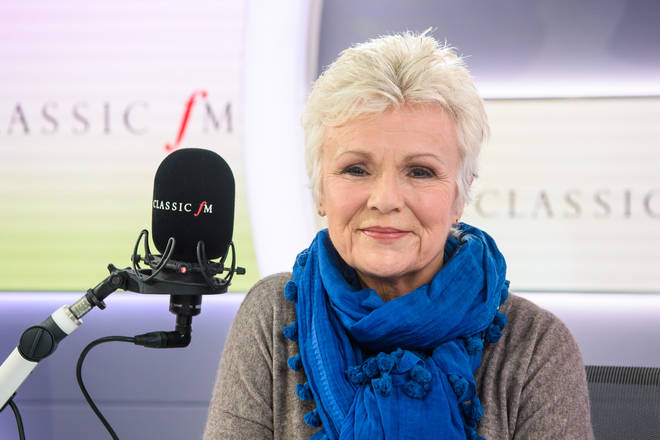 Beloved British actress Dame Julie Walters, who Potter fans know as the Weasley family's magical matriarch Molly Weasley, will be hosting a 7 part series on UK independent national radio station Classic FM highlighting the most significant moments in classical music history. Classic FM describes the series like this,
Over the course of the next seven weeks, Julie will celebrate classical 'firsts', great inventions, performances that shocked the audience of the day and the characters who changed the course of music history.
Walters had this to say about her participation,
"I'm thrilled to be part of the Classic FM team and to present the new Turning Points series. It's going to be fascinating to uncover the stories behind the biggest moments in classical music history, so I can't wait to join all the listeners as we embark on this journey of discovery together."
This second series of Turning Points will begin airing Saturday, March 2 at 9pm on Classic FM.
Robert Pattinson Sings Track from High Life
Robert Pattinson, ill-fated Triwizard Champion Cedric Diggory, plays a criminal who's tricked on board a spaceship hurling towards a black hole in the upcoming sci-fi film High Life. Earlier this week a song from the movie's soundtrack was released and fans got to experience a different side of the former Harry Potter Hufflepuff heartthrob. Pattinson sings lead vocals on the track called "Willow" performed by English alt rock band Tindersticks. Take a listen to the song below for yourself. Maybe Cedric should have been given a "Hoggy Warty Hogwarts" solo in Goblet of Fire! High Life will open in theaters April 12.

A First Look at Helen McCrory in Season 5 of Peaky Blinders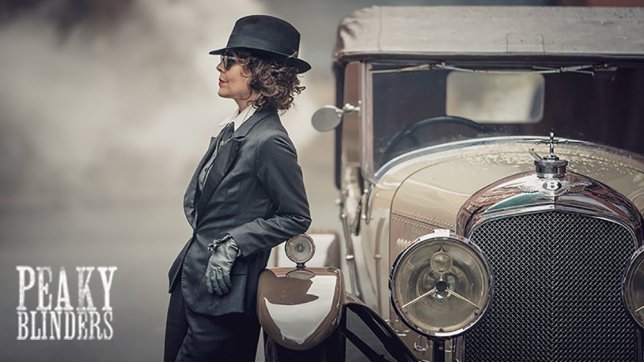 The post WWI British crime drama Peaky Blinders starring Helen McCrory, who's known to Potter fans as Narcissa Malfoy, revealed sophisticated a first look at McCrory's Aunt Polly in season 5 of the hit series that took home the TV Choice Award for Best Drama last year. Peaky Blinders, which moves to BBC One for its fifth season will air sometime in 2019. In the meantime seasons 1-4 can be binged on Netflix while you wait.
Dawn French Stars in New ITV Series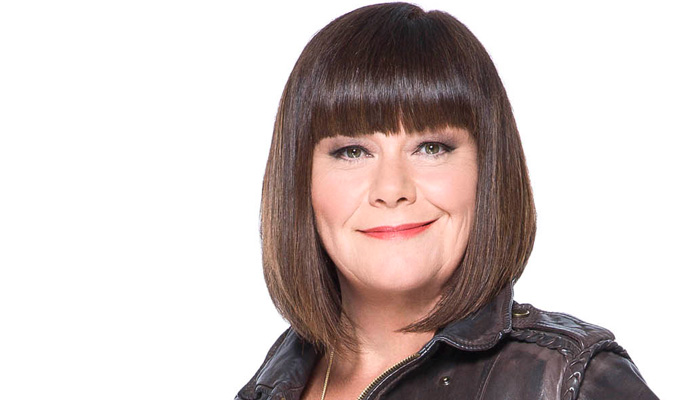 Dawn French, the British actress, writer and comedian, who fans may recognize as The Fat Lady in Harry Potter and the Prisoner of Azkaban, is set to star in the new comedy for British commercial broadcaster ITV Glass Houses.
The series which was created by Shameless writer Mark Brotherhood is described this way by Deadline,
"It follows the stories and fall out for Maggie Connors, played by French, who doesn't pay attention to the cautionary adage that 'those in glass houses shouldn't throw stones. Connors is a central character in town who makes it her business to know a bit about everyone's lives.  When a radio journalist interviews her for a small reportage piece about local life she gives him far more detail (and embellishment) about the locals and their personal lives than he was counting on.  In the days and weeks following the show's broadcast, Maggie sees the butterfly effect of how her very public gossip-fest affects various figures around the town and disrupts their lives.
French said this about the show and working with one of its producers Sophie Clarke-Jervoise,
"Sophie and I have been developing Glass Houses for some time and I can't wait to finally get started in front of the camera.  It's such a good story with a fantastic funny, touching script by Mark Brotherhood.  Let me at it."
No word when production on Glass Houses begins, but Deadline said that the series intends to be distributed internationally.
A Trailer for New Netflix Series After Life with David Bradley
Veteran actor David Bradley, who played Hogwarts Caretaker Argus Filch in the Harry Potter films, is set to appear in the upcoming six-episode Netflix comedy series After Life starring Ricky Gervais.
Screen Realm describes the show this way,
"Gervais (plays) Tony, a man whose perfect life takes a massive hit when his wife Lisa dies. The loss changes him, and after considering suicide, he opts to live long enough to get back at the world by saying and doing whatever he wants."
Check out the latest trailer for the series (EXPLICIT CONTENT ALERT) in which Bradley stars as Tony's aging father. After Life can be seen on Netflix March 8.

That's the end of our Harry Potter and Fantastic Beasts Actors news for this week, but without a doubt our next round-up is just around the corner! UK and US residents don't forget to enter our GIVEAWAY of $1000 (£800) of Harry Potter fine art prints from Classic Stills. Find out how to enter here.