'Harry Potter' Director Alfonso Cuarón Wins Three Oscars For 'Roma'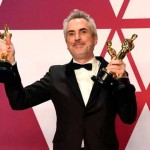 Feb 26, 2019
The Oscars took place last night in Los Angeles, and Harry Potter and the Prisoner of Azkaban director Alfonso Cuarón took home three Academy Awards for his black-and-white movie Roma, set in 1970s Mexico.
Accepting the award for Best Director from friend Guillermo del Toro, he paid tribute to domestic workers, and stressed the importance of telling the stories of those without rights.
"Thank you so much. Being here doesn't get old. I hope Guillermo doesn't get old. I want to thank so many people. Obviously, Yalitza Aparicio and Marina de Tavira. You are the film. They are truly the film.
The amazing cast and crew. Gabriela Rodríguez and Nicolás Celis, my producers. David Linde and Jonathan King at Participant Media. Ted Sarandos, Scott Stuber, Julie Fontaine at Netflix. Kelly Bush, BeBe Lerner at ID. Y Guillermo del Toro, Alejandro Gonzalez Iñárritu and Hillary Holmes.
Now, I have to say I'm going to get lost in a Bermuda Triangle here, so I better take my notes.
Oh, yeah, I want to thank the Academy for recognizing a film centered around an indigenous woman, one of the 70 million domestic workers in the world without work rights, a character that has historically been relegated in the background in cinema. As artists our job is to look where others don't. This responsibility becomes much more important in times when we are being encouraged to look away.
Muchas gracias a Libo. Muchas gracias a mi familia. Muchas gracias, Mexico, y sobre todo muchas gracias Guillermo. Gracias, gracias, gracias."
He also accepted the award for Best Foreign Language Film (Mexico), making a comical remark about being subtitled:
"Thank you. Am I going to get subtitled as well? Thank you, Yalitza. Thank you, Marina. Thank you, Gabriela, Nico, all the cast and crew. I grew up watching foreign language films and learning so much from them and being inspired. Films like "Citizen Kane," "Jaws," "Rashomon," "The Godfather" and "Breathless". When asked about in the book about the New Wave, Claude Chabrol said, "There are no waves, there's only the ocean." I think that the nominees tonight have proven that we are part of the same ocean. I want to thank my family, Mexico, [unintelligible] beach where the film comes from. And also to Olmo, Bu, Jonás, to be the current that pushes my drift. Thank you so much."
'Roma's' Alfonso Cuarón became the first person ever to win both best cinematography and best director in the same year at the #Oscars https://t.co/KG68JXqKlu pic.twitter.com/jWShqu8UL2

— Hollywood Reporter (@THR) February 25, 2019
Roma also won for Best Cinematography, and Cuarón took to the stage for another acceptance speech, explaining the intricacies of single frame filming:
"Thank you so much. This is an amazing honor. Thank you, Academy. To create a single frame of film, as you well know, requires the work of a lot of people, very hard work. So I want to thank Yalitza Aparicio and Marina de Tavira before anybody else. The amazing cast and crew, Gabriela Rodríguez and Nicolás Celis as producers, Participant and Netflix, Technicolor and Arri.
If this film was created by my own memories, the film was crafted through the memories of what this great master of cinematography has given to us. It is well-known that in Billy Wilder's office there was a sign that said "What would Lubitsch have done?" And for me, it was what would "Chivo Lubezki would have done?" So this is for you, too, Chivo. And thank you very much, Mexico. My family and Jonás, Bu y Olmo. Love you guys."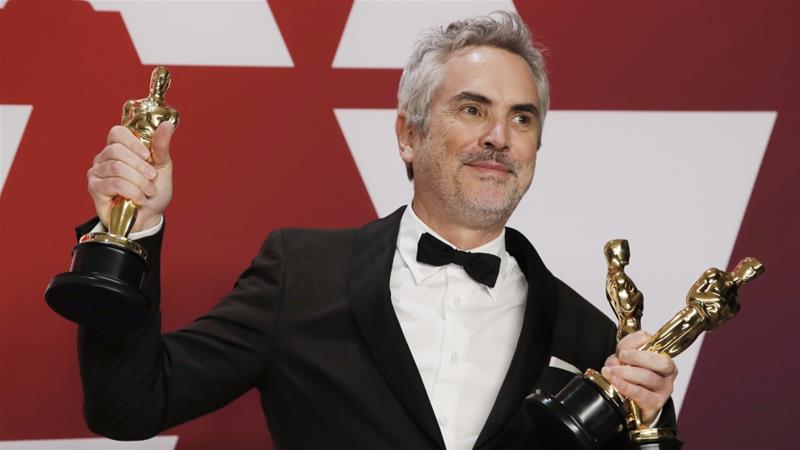 Image: Mike Segar/Reuters
In a backstage Q&A, Cuarón discussed his work on the film and casting Yalitza Aparicio in the movie. He discussed the Oscar win for Best Director, and what it means to win an Academy Award for an indigenous movie:
"Fact of the matter, out of anything that I have ever done, this is the one that I expected the least.  This is not what you would call Oscar bait, you know?  In the paper, when you do it, and when you finish it, and when you try to put it together for distribution.  And so I'm thrilled that this has happened.  And most importantly, that audiences around the world and the Academy are embracing a character who is a domestic worker from an indigenous background."
When asked about connections to his other movies, Cuarón said it was actually fans and journalists who made him aware of the themes of his work:
"I don't really think so much about my films.  I know that thematically in terms of cinematic approach, they have a lot in common, but I would go farther back, probably to Y TU MAMA TAMBIEN, that they are kind of very connected.  But, yeah, I mean, I will tell you something.  The whole thematic of birth, I was not even aware that I had repeating of the films until you guys from    some of you guys from journalists and people from the press and critics mentioned that out.  So, yeah, I guess that there is a connection, but it's more up to you to find it, I guess.  Thank you so much. "
He tells one reporter "I could not be here if it was not because of Mexico," before discussing important dialogues about differences in cultures in Mexico City:
"I'm very pleased about that, as I said it before.  It is one of the things that's been the most gratifying of the film.  It was not by design.  It was something that when I set up to do this film, I was just doing a personal story in the context that I believed it was a truthful story, a truthful context.  This conversation, I cannot be proud of because it's a conversation that should have been    should have happened, I'm not saying years or decades, probably centuries ago.  And it's a good thing that it is happening, but it's very, very late in the game. "
Another win of the night featured the voice of Fantastic Beasts: The Crimes of Grindelwald's Leta Lestrange, Zoe Kravitz. Spiderman: Into the SpiderVerse won the award for Best Animated Feature.
Last year's Academy Award Best Actor winner, Gary Oldman (also Harry Potter's Sirius Black), also helped present the award at this year's ceremony: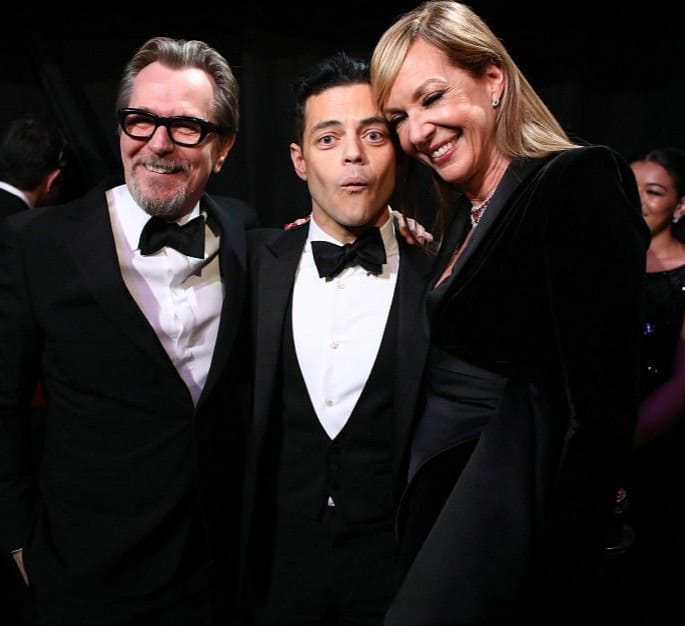 Join us in congratulating Cuarón on three of ten Oscars, and continued success on his movie! Let us know if you've seen Roma, and what you thought of the movie!