Weekly Round-Up: Oscars Updates, Claudia Kim on Dan Fogler's 4DXperience & More!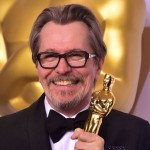 Feb 24, 2019
After months of speculation, the announcement we've been anxiously awaiting finally came from Universal Orlando this week! The Florida home of the Wizarding World of Harry Potter revealed the official name of their new "highly-themed" thrill ride, Hagrid's Magical Creatures Motorbike Adventure, scheduled to open this June. In other Harry Potter news, Prisoner of Azkaban director Alfonso Cuaron prepares for the Oscars, Hamleys in London gets a magical makeover and you may be able to don your own Invisibility Cloak next Halloween!
This week in our Harry Potter and Fantastic Beasts Round-Up Gary Oldman presents at the Oscars while Alexandre Desplat will miss the ceremony, Evanna Lynch seeks funding for an upcoming film project near to her heart, Claudia Kim visits Dan Fogler's 4DXperience podcast, David Tennant and the Good Omens cast and creative to descend on SXSW and more!
Gary Oldman to Present Best Actor Oscar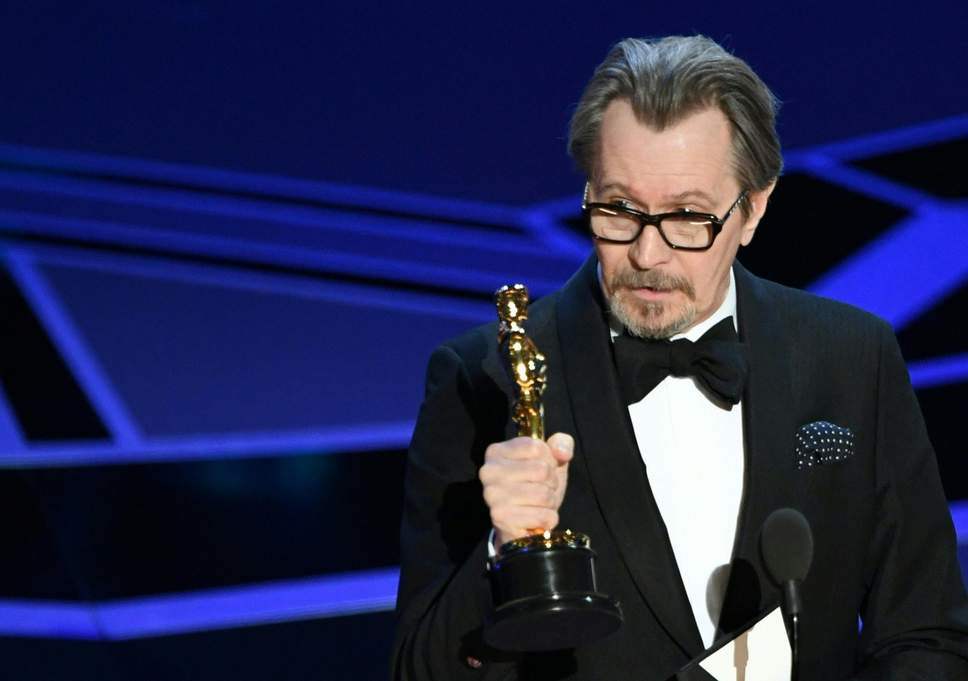 The climax of awards season, the annual Oscars ceremony, is upon us, and last year's Best Actor, Gary Oldman will indeed present one of the main awards during the broadcast. The Academy had announced earlier this month they were bucking tradition and having higher profile names present the more prominent awards, but they've since reversed that decision, with a twist. Oldman, who's known to Potter fans as Harry's beloved godfather Sirius Black, will co-present the award for Best Actor with Allison Janney, last year's Best Supporting Actress winner, according to Deadline. Oldman swept the Best Actor award category last year with his transformative portrayal of Winston Churchill in Darkest Hour.
Watch for Gary Oldman's appearance at the 91st annual Oscars ceremony Sunday, February 24 at 8p ET on ABC.
Alexandre Desplat Will Miss the Oscars While Recovering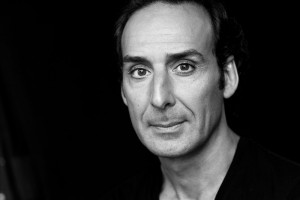 Alexandre Desplat, composer of the scores for both Deathly Hallows films, is one of the 2019 Oscar Best Score nominees for his work on the animated fantasy Isle of Dogs. Unfortunately Desplat, who has recently undergone throat surgery, will miss this year's ceremony. Interestingly according to Variety, Desplat began experiencing trouble with his voice  while writing an opera called "Silence," based on a short story by Japanese author Yasunari Kawabata, about a writer who can no longer speak. Hmm-this could be a short story unto itself. Best wishes to Alexandre Desplat in his recovery and good luck on Sunday night!
A New Film Project for Evanna Lynch
Evanna Lynch, Harry Potter's Luna Lovegood, has been busy since she and dance partner Keo Motsepe made it to the finals of Dancing with the Stars late year. She launched her new monthly sustainable beauty products subscription, Kinder Beauty Box, which has received rave reviews from many of her fellow Potter alums as well as Leaky's own senior editor, and now it appears she is working on a new film project. Earlier this week Lynch shared a photo of herself, via Instagram, as dancer Lucia Joyce, the daughter of writer James Joyce who was diagnosed with schizophrenia in the 1930's and was institutionalized until her death in 1982. As you can see in the post below, Lynch was drawn to Joyce's story because of her own mental health challenges and passion for dance and is hoping that this story will be made into the film about Joyce's life entitled Full Capacity. Evanna and the production team  are seeking funding for the project so take a look at the video below on how you can help. A link to donate and the rewards being offered including a signed photograph of Evanna can be found at https://fundit.ie/project/lucia-joyce-full-capacity


Dan Fogler Hosts Claudia Kim on his 4Dxperience Podcast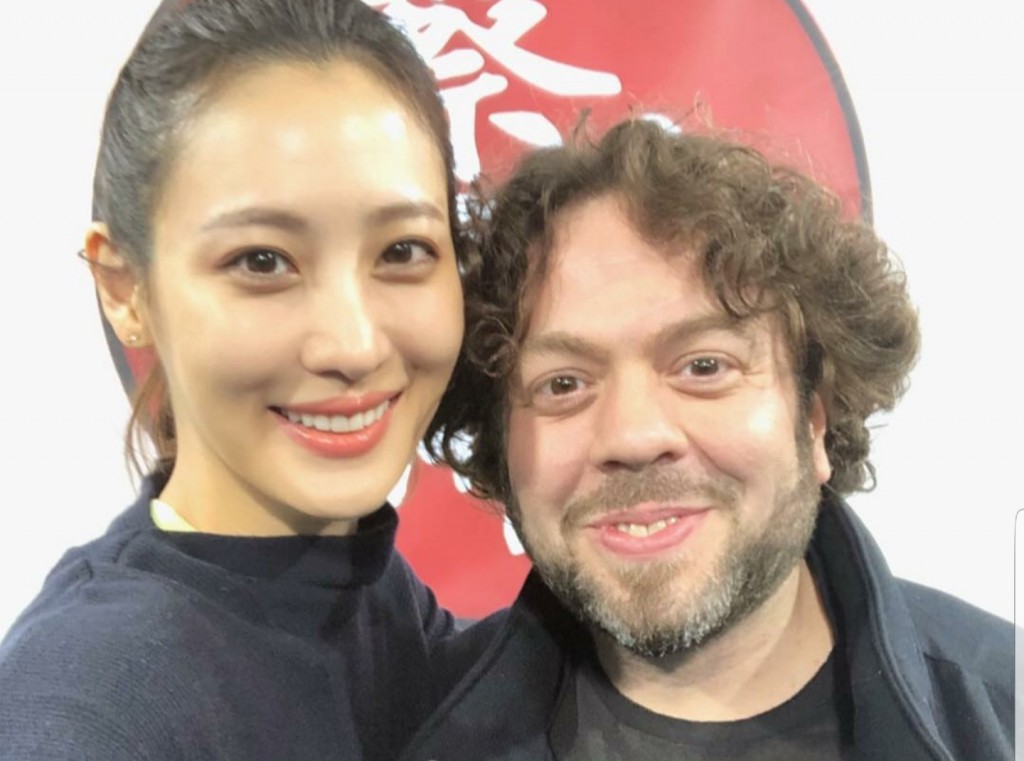 Claudia Kim, who as we now know plays Nagini in Fantastic Beasts, stopped by to visit with Dan Fogler, Jacob Kowalski, in the latest episode of his 4DXperience podcast. The two spent most of the hour chatting about their recent 4D viewing of the recently released cyberpunk action film Alita: Battle Angel. Kim reveals later in the podcast her time in New York with Fogler was being filmed for a popular Korean reality show. The episode would of course be incomplete without some talk of Crimes of Grindelwald. They shared some great anecdotes from along the press tour for the film last fall, their mutual love of Ezra Miller and some thoughts about Kim's character,
Kim: "I feel so blessed to be playing a character like that. I loved every moment on that movie because of that connection with Credence".

Fogler: "Everyone knows Nagini as this killer snake that's on the baby guy's side."

Kim: "But who she is is this nurturing, caring soft person that is so vulnerable and real."
You can catch Episode 1 of the fourth season of Dan Fogler's 4DXperience podcast on iTunes!
Good Omens with David Tennant Coming to SXSW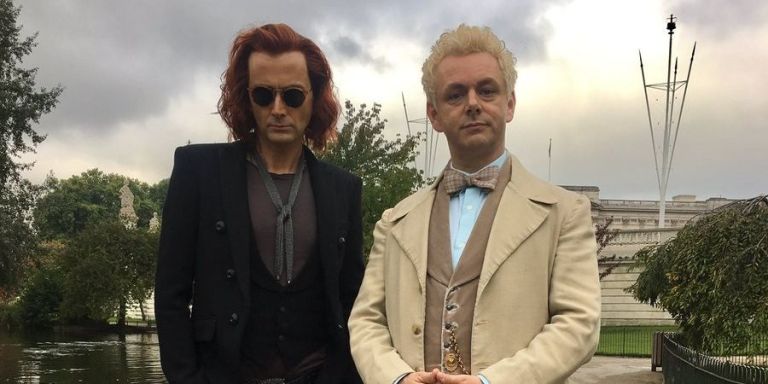 The annual film, music, and interactive media convention South By Southwest in Austin, Texas will welcome the anxiously awaited Amazon series Good Omens starring David Tennant, Harry Potter's Barty Crouch, Jr. Previews, themed-interactive activities and panels with the show's cast and creative will take place the first three days of the eleven day festival.
Good Omens, which is based on the popular 1990 novel Good Omens: The Nice and Accurate Prophecies of Agnes Nutter, Witch by Neil Gaiman and the late Terry Prachett is described this way by Deadline,
A witty, epic tale set at the brink of the Apocalypse, Good Omens tells the adventurous story of a fussy angel, Aziraphale (Sheen), and a loose-living demon, Crowley (Tennant) – a pair of frenemies who've become overly fond of their lives on Earth and have formed an unlikely alliance to stop the world from ending.
Also appearing in the series is Potter alum Miranda Richardson, who played Rita Skeeter, as Madame Tracy, a psychic who helps the pair save the world from Armageddon. The six-part series is set to premiere May 31 on Amazon Prime and Good Omens Garden of Earthly Delights takes place at SXSW March 8-11.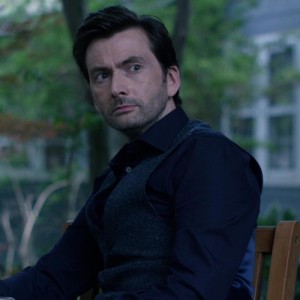 For fans of the Netflix Jessica Jones, this week was particularly bittersweet. The streaming network announced that the upcoming third season of the Marvel superhero detective drama would be its last but according to the RadioTimes, showrunner Melissa Rosenberg hinted on social media that Tennant may make an appearance as that villain for the ages, Jones nemesis Kilgrave. Season 3 of Jessica Jones will air on Netflix sometime in 2019.
Ralph Fiennes Honored at Dublin Film Festival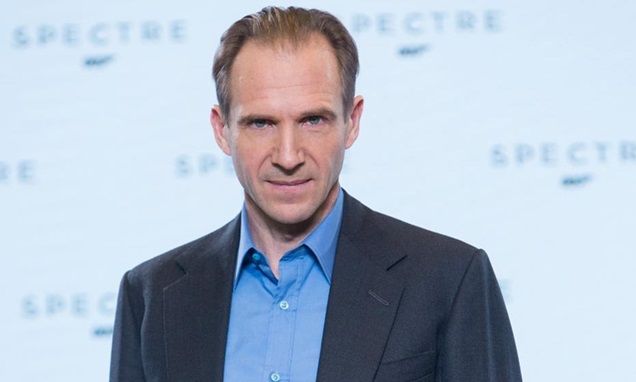 Ralph Fiennes, the actor behind the snakelike face worn by He Who Must Not Be Named in the Harry Potter films will receive the Volta Award for his lifetime contribution to the film industry at the upcoming Dublin International Film Festival. His award will be presented the evening of March 1 following the Irish premiere of his most recent acting and directorial effort, The White Crow, the story of ballet dancer Rudolf Nureyev's career and defection from the Soviet Union.
Colin Farrell Joins BBC Two Series The North Water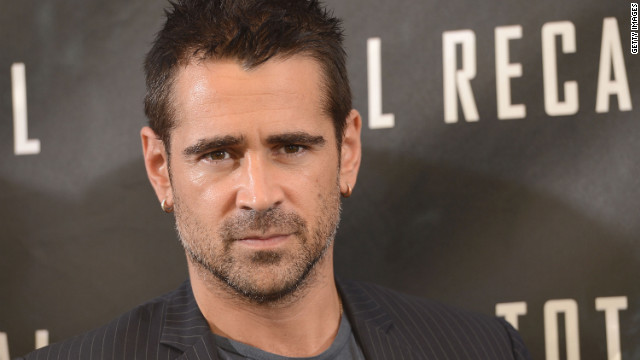 Colin Farrell, MACUSA auror Percival Graves, whose identity was revealed to be assumed by Dark Wizard Gellert Grindelwald in Fantastic Beasts and Where to Find Them, has joined the upcoming four-part BBC Two drama The North Water based on the acclaimed murder mystery novel by Ian McGuire. Broadway World gives the following synopsis for the series,
"Set in the UK and the ice floes of the Arctic in the late 1850s, The North Water tells the story of Patrick Sumner, a disgraced ex-army surgeon who signs up as ship's doctor on a whaling expedition to the Arctic. On board he meets Henry Drax (Farrell), the harpooner, a brutish killer whose amorality has been shaped to fit the harshness of his world. Hoping to escape the horrors of his past, Sumner finds himself on an ill-fated journey with a murderous psychopath. In search of redemption, his story becomes a harsh struggle for survival in the Arctic wasteland."
What do you think the chances are of Percival Graves showing up again in Fantastic Beasts? No telling at this point but Farrell fans can look forward to seeing him on TV when the North Water begins production this fall.
Elarica Johnson Cast in Starz Drama Series
Fans may not know the name Elarica Johnson but she has the noteworthy distinction of being the only actor to appear both in the Harry Potter and Cormoran Strike series, as the waitress in along the Surbiton Railway in Half Blood Prince in the former and as ill-fated model Lula Landry in The Cuckoo's Calling. According to Deadline, Johnson has been cast in the upcoming hour-long Starz drama P-Valley about a strip club in the in the deep south. They describe Johnson's character this way,
"Johnson is Autumn Night: "The Foreign", a perfectly polished beauty with a dark secret tucked deep in her Louis Vuitton bag. This bad and bougie femme fatale washes up on the shores of the club under murky circumstances. A walking wound in need of connection and care, she's got no time to depend on the kindness of strangers—she's depending on her damn self in the dangerous landscape of the Delta."
No word yet on an air date for P-Valley.