Theater Round-Up: 'Cursed Child' San Francisco Tickets Available Today, Casting News, Celebrity Visits, Trailers and More!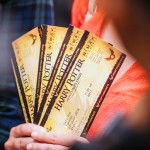 Mar 14, 2019
This week's theater news includes casting updates for Harry Potter series alums Evanna Lynch, Toby Jones and Alfred Enoch. We also have a teaser for Jack Thorne's His Dark Materials and the latest trailer for Anthony Boyle's Tolkien biopic. And not only have our favorite actors signed on to some incredible upcoming projects, but they are also enjoying the work of their fellow performers in the industry. Chris Rankin took in a performance of PUFFS, while former NBA basketball star Kobe Bryant was inducted into the magical world of Harry Potter in Melbourne, Australia.
Finally, the leading news in today's round-up is the San Francisco production of Harry Potter and the Cursed Child, which opens ticket sales to the public TODAY.
Read on for more details!
Tickets for Cursed Child San Francisco Available to Public Today
Harry Potter and the Cursed Child opens for preview performances in San Francisco Oct. 23 with the official premiere set for Dec. 1 and, as of today, tickets are available to the public for purchase!
Priority access was granted Monday and, according to Datebook, the rush to snatch up the coveted tickets crashed the ticketing system at the beginning of the pre-sale, much to the consternation of fans waiting in the queue. Reportedly, the system was back online and running smoothly by the afternoon. Hopefully no such difficulties will meet fans today!
For more details, visit the official website, here.
Evanna Lynch Cast in The Omission of the Family Coleman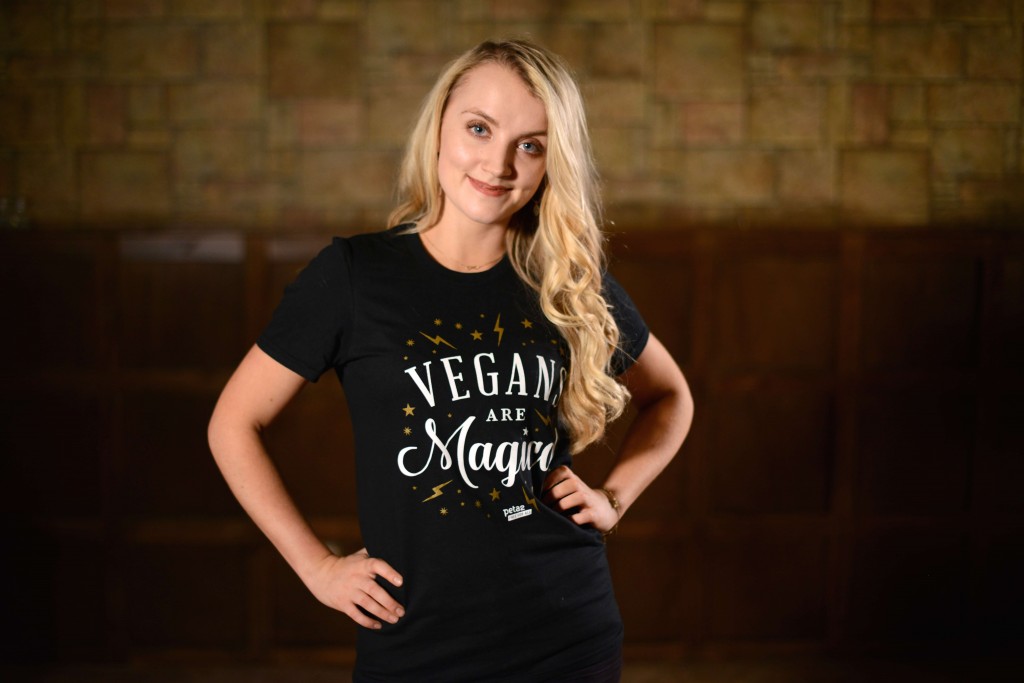 Evanna Lynch has been cast in the UK adaptation of Claudio Tolcachir's The Omission of the Family Coleman.
According to WhatsOnStage, the production was originally written in Argentinian, winning multiple international awards, including the Best Original Play Award at the Fiesta Nacional del Teatro. Writer Stella Feehily has refitted the show, transferring the comedy about a dysfunctional family to Ireland.
It will be directed by Laurence Boswell and feature Lynch alongside Rowan Polonski, Patrick Moy, Laoisha O'Callaghan, Natalie Radmall-Quirke, Robert Mountford, Anne Kent and David Crowley. The Omission of the Family Coleman will run from March 28 through April 27. Visit Theatre Royal's site here for additional details and to order tickets, on sale now!
Jack Thorne: His Dark Materials Teaser and Pinocchio Live-Action Film Info
Jack Thorne, the wizard behind the script of Harry Potter and the Cursed Child, is also behind the made-for-television adaptation of Philip Pullman's fantasy series His Dark Materials.
Filming on the eight-part series, which stars James McAvoy, Lin-Manuel Miranda and Ruth Wilson, among others, wrapped in December, so fans have been looking for a 2019 premiere. No air date has been announced for either the UKs BBC1 or U.S.-based HBO, but a sneak peek teaser was recently released. Hopefully this means more details soon to follow! 
We're keeping our daemons close. Here's an early sneak peek of #HisDarkMaterials on @BBCOne & @HBOpic.twitter.com/Ec7rdTnqSb

— His Dark Materials (@darkmaterials) February 24, 2019
Thorne has also been tapped to reportedly rework Disney's live-action adaption of Pinocchio. Disney saw success with its remakes of Cinderella and Beauty and the Beast, and live-action versions of Aladdin, The Lion King, and Dumbo are already headed toward release, so Disney undoubtedly needed a reliable, proven writer on board when Pinocchio's director, Paul King, recently left the project.
According to Toonado, Thorne may be starting over completely, so there are no projections as to when production might begin.
Toby Jones Comes to the Stage in Uncle Vanya
Acclaimed actor #TobyJones takes title role in new version of #UncleVanya by #ConorMcPherson to be directed by #IanRickson. Producers ?@SFP_London? in negotiations for a West End theatre for December opening. pic.twitter.com/P5VwpKap58

— Baz Bamigboye (@BazBam) February 28, 2019
Toby Jones, known to Potter fans as the voice of the beloved house elf Dobby, has been cast in the titular role in the latest production of Uncle Vanya. The traditional telling of Uncle Vanya is staged in late 19th century rural Russia, exploring the discontent of a small family with convoluted and dysfunctional interests and loyalties.
As announced above, Sonia Friedman Productions is negotiating for a December opening in the West End. No other details are currently available.
Fantastic Beasts Stars Celebrate Director Michael Grandage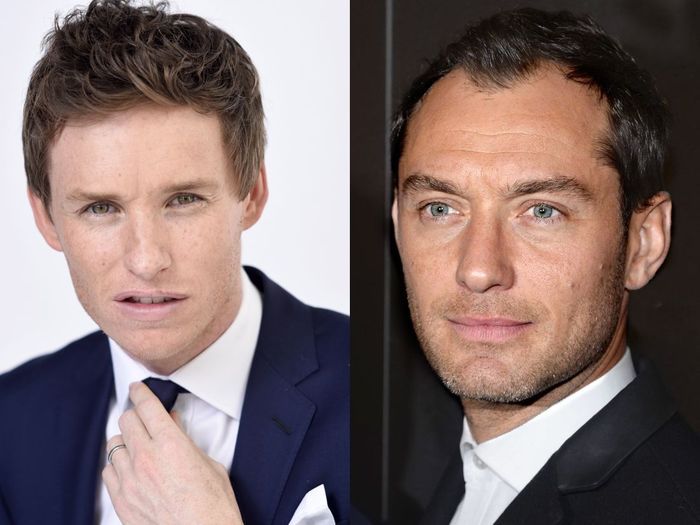 Esteemed director Michael Grandage won this year's Equity Award for Services to Theatre at the annual WhatsOnStage Awards.
Grandage is a figure on both Broadway and in the West End and, in 2013, founded a charity, called MGCfutures, aimed at developing the future of theatre by supporting interested youth today. Harry Potter alum Daniel Radcliffe and Fantastic Beasts star Jude Law are both patrons of the charity.
According to WhatsOnStage, Law, as well as Fantastic Beasts co-star Eddie Redmayne, joined other actors in recording a congratulatory video for Grandage celebrating his life's work. View their special message below!
Alfred Enoch Confirmed for Manchester International Festival's Tree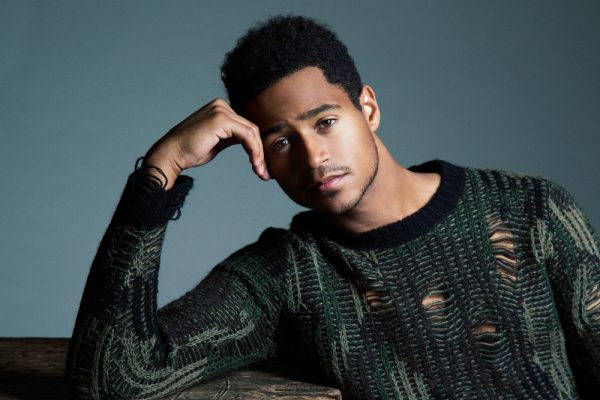 Alfred Enoch has joined the cast of Tree, a new piece confirmed for the Manchester International Festival line-up. He will star alongside Idris Elba and Kwame Kwei-Armah in the production described by WhatsOnStage as a "blend of drama, music and dance [which] follows one man's journey into the soul of contemporary South Africa."
Discussing the overall slate of works, artistic director John McGrath said:
"At MIF19 we see a whole host of artists looking to the future – some with hope, some with imagination and some with concern. We never impose themes on the artists we work with, but it's striking how this year's programme reflects our complicated times in often surprisingly joyous and unexpected ways. "
Tree will begin with a limited showing for the festival, running from July 4 through July 13, followed by an opening at the Young Vic on July 29. Other productions set to feature in the festival line-up include Invisible Cities, The Fountainhead and The Nico Project.
Chris Rankin Stops by PUFFS Production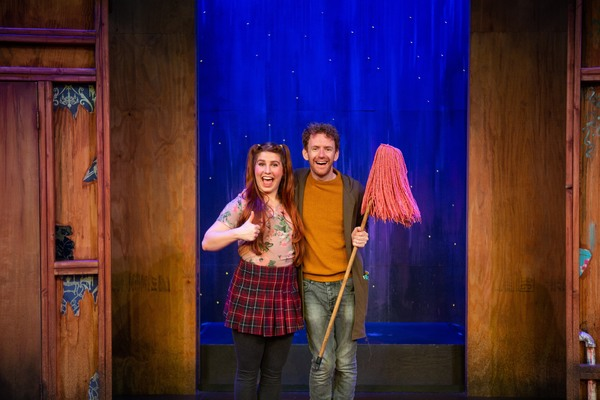 Chris Rankin, best known in the wizarding world as Percy Weasley, stopped by a production of PUFFS earlier this week, and it looked to be a magical evening for all!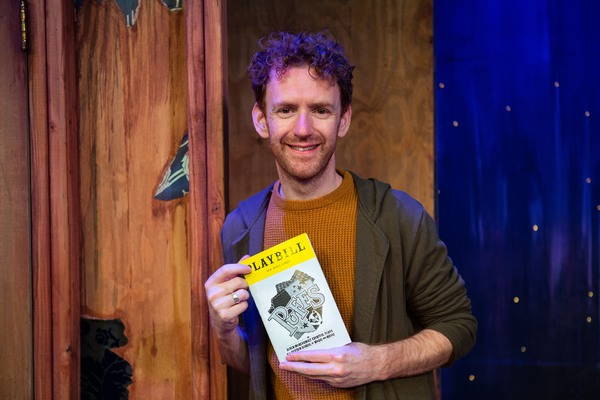 Broadway World reported that the comedic spin-off of the Harry Potter story recently celebrated its 750th show. From its humble beginnings at the Peoples Improv Theater to its current success at New World Stages, the production has made its own mark on the industry with an entertaining look into the daily lives of the wizards and witches not destined for heroics–but still destined for magic.
(That is a story we can all get behind!)
Anthony Boyle Appears in Tolkien Trailer 2
The second trailer for the J.R.R. Tolkien biopic starring Nicholas Hoult released last week, with a broader glimpse of Tolkien's courtship of Edith Bratt and his foundational and formative friendship with Christopher Wiseman (Tom Glynn-Carney), Robert Quilter Gilson (Patrick Gibson) and Geoffrey Bache Smith, played by Cursed Child's Anthony Boyle.
This trailer features even more of Boyle as G.B. Smith and includes an introduction from Hoult and Lily Collins, who plays Edith. The film opens in theaters May 10. Watch the new trailer below!
Koby Bryant Visits Cursed Child Australia
Finally, in other exciting news, Koby Bryant, a wizard on the basketball court, attended a performance of Harry Potter and the Cursed Child in Melbourne, Australia at the Princess Theater.
Word on the street is that the Slytherin Quidditch Team are looking for a seeker. Are you up for the challenge, @kobebryant? Thanks for coming to see #CursedChildAUS! pic.twitter.com/h6v6VV6ItA

— Cursed Child Play (@HPPlayLDN) March 6, 2019
The Australian incarnation of the magical collaboration between J.K. Rowling, Jack Thorne and John Tiffany officially opened Feb. 23, so Bryant caught one of the earlier performances of what is sure to be a long and successful run!